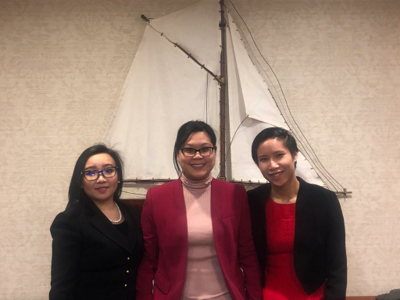 Over 20 people attended the first general interest meeting of the proposed Family and Elder Law Committee on January 21 at Kleyman Law Firm. The Family and Elder Law Committee seeks to provide legal practitioners and the community with valuable resources, networking opportunities, and CLE workshops that address issues related to divorce, custody, support, child abuse/neglect, domestic violence, long-term care planning, advanced directives, and guardianship.
The Family and Elder Law committee hopes to provide an outlet to support the members that practice in these fields and provide guidance to other attorneys who do not. Participating members of the committee can learn from experienced family, matrimonial and elder law attorneys regarding these issues. There will be many opportunities to advocate, volunteer, take on pro bono cases and network with legal professionals in these fields.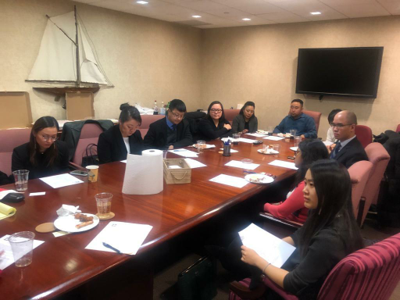 We were honored to have Alvin Tsang, who wrote and directed his documentary film about immigration and divorce, Reunification, join us. We hope to co-sponsor the screening of his film in March/April. We discussed many great ideas of having mediation trainings, holding workshops on Know Your Rights, and  reaching out to other not-for-profit organizations for sponsorship and collaboration. Your inputs are greatly appreciated and we hope to implement them moving forward.
For more information, please contact Yan Sin – sinsengyan(a)gmail.com; Beatrice Leong – leongbeatrice(a)gmail.com; and May Wong – maywong.esq(a)gmail.com.
Last but not least, many thanks to Beatrice Leong and her firm, Kleyman Law Firm, who lent us the space for this inspirational meeting and Yan Sin for providing the Maury show souvenirs for our raffle winners!