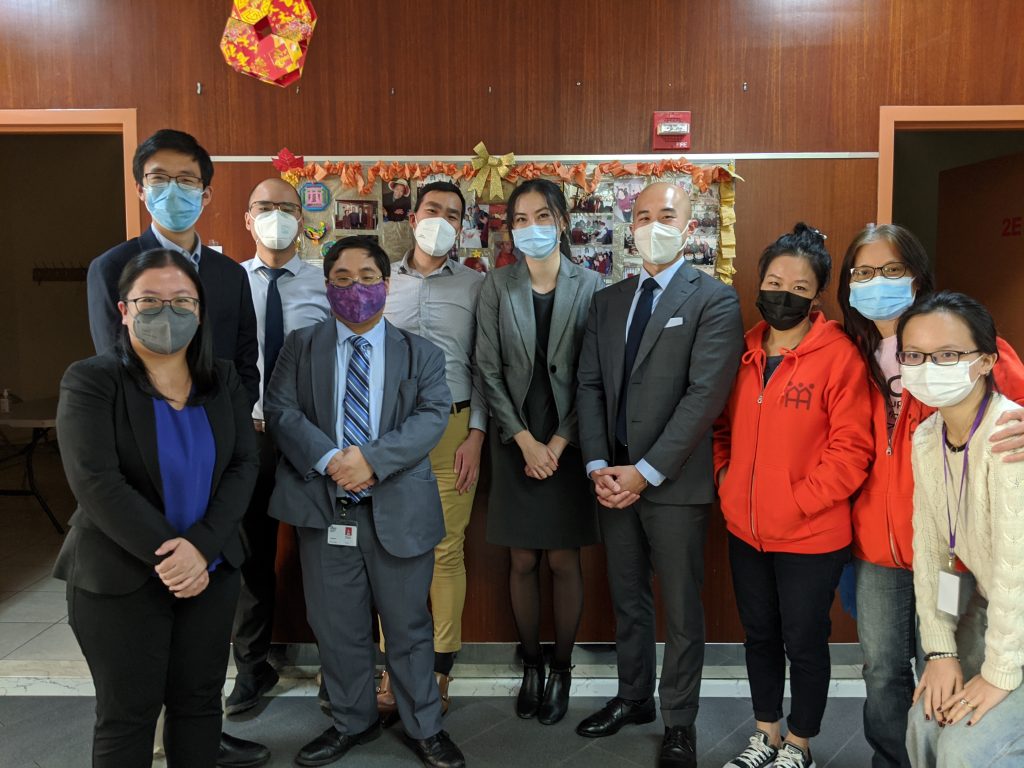 AABANY's Pro Bono & Community Service (PBCS) Committee would like to thank the remote and in-person volunteers who assisted at the Manhattan Chinatown pro bono clinic.  This was the first pro bono clinic to take place at the 2 Allen Street, Manhattan location of Asian Americans for Equality (AAFE).  PBCS and AABANY would like to thank AAFE for their co-sponsorship.  
Fourteen attorneys, non-attorneys, and interpreter volunteers provided 20 clients with legal information and consultation services. Volunteers performed these services in a wide variety of languages and dialects- including Mandarin Chinese, Cantonese, Taishanese, and Fujianese- reflecting the ability of the pro bono clinic to meet the unique needs of NYC's Chinatown community.
A substantial number of consultations pertained to housing issues, which remain relevant amid the COVID-19 pandemic. Many clients were informed of their legal rights and choices as tenants. In one instance, a client, who is a tenant in rent-stabilized housing, discovered that landlords of rent-stabilized units could not arbitrarily raise the rent of such units for "maintenance-related issues" without the permission of the Homes and Community Renewal agency of New York. The client also discovered that they were provided with a rental lease that was not authorized for use in rent-stabilized housing units.
To learn more about PBCS, please click here.
We would once again like to thank the pro bono clinic volunteers for their dedication and support, which make the work of the clinic possible.  Everyone is encouraged to sign up to volunteer below:
To volunteer at AAFE's Clinics (Queens and Manhattan) – https://airtable.com/shrtPeVTibQA9qNgD
To volunteer at CCBA's Clinics (Manhattan) – https://airtable.com/shrQFecVpU1u5ltAy
Thank you to ALL of our 11/6 volunteers:
| | |
| --- | --- |
| AABANY | AAFE |
| Aaron Fong ^ | Gabriel Hisugan * |
| Estelle Lu ^* | Ivy Au ^ |
| Eugene Kim | Vicky Qiu ^ |
| Johnny Thach | Yini Fang ^ |
| Judy (Ming Chu) Lee | |
| Karen Kithan Yau * | |
| Kendall Park ^* | |
| Kensing Ng | |
| Kwok Ng | |
| Megan Gao | |
^ = non-attorney volunteers
* = remote volunteers