On Friday, December 13, AABANY held its Annual Holiday Party once again at rent24, the site of last year's holiday party. The venue, near Bryant Park, serves as a co-working space during the day. Over 100 AABANY members and their guests took over rent24 on Friday night to celebrate the holiday season. We enjoyed a variety of Korean dishes plus sushi and sashimi. A well-stocked bar staffed by two bartenders kept the drinks flowing. Many AABANY Board Officers and Directors were in attendance, along with several Committee Co-Chairs.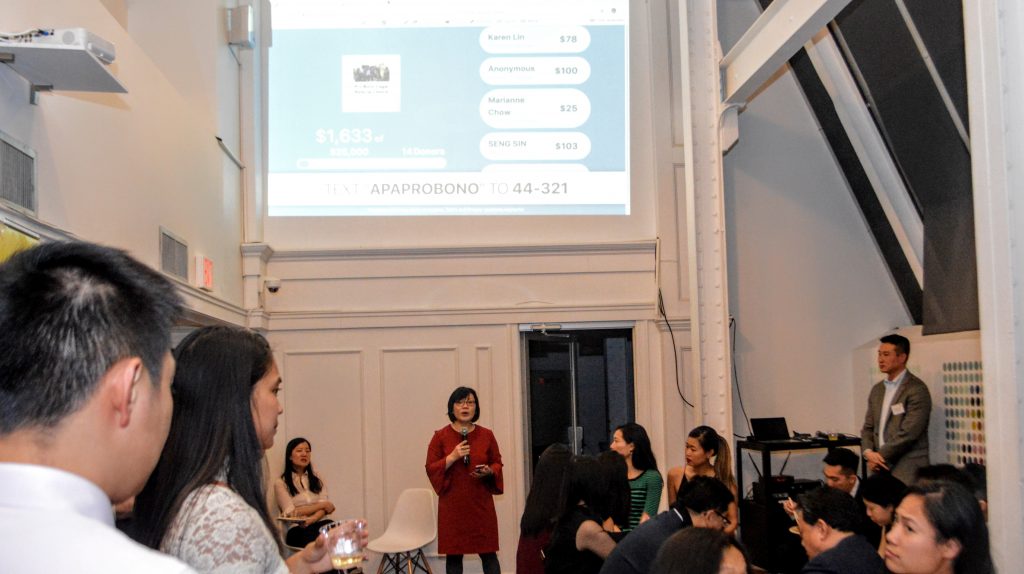 Pro Bono Committee Co-Chair Karen Yau addressed the attendees to ask for donations to the Pro Bono Clinic. Karen thanked her fellow Co-Chairs and Pro Bono Clinic supporters for all they have done to make a positive difference in the lives of many low-income Asian American New Yorkers who were in need of quality legal services but were barred by cultural, linguistic or financial barriers. Karen encouraged attendees to text-to-donate via a Give Lively account set up by AALFNY, the 501(c)(3) affiliate of AABANY. We projected on a wall the Give Lively site showing progress of donations. By the end of the party, we were able to raise another $900 to exceed $2500 in donations, reaching the 10% mark of our $25,000 goal.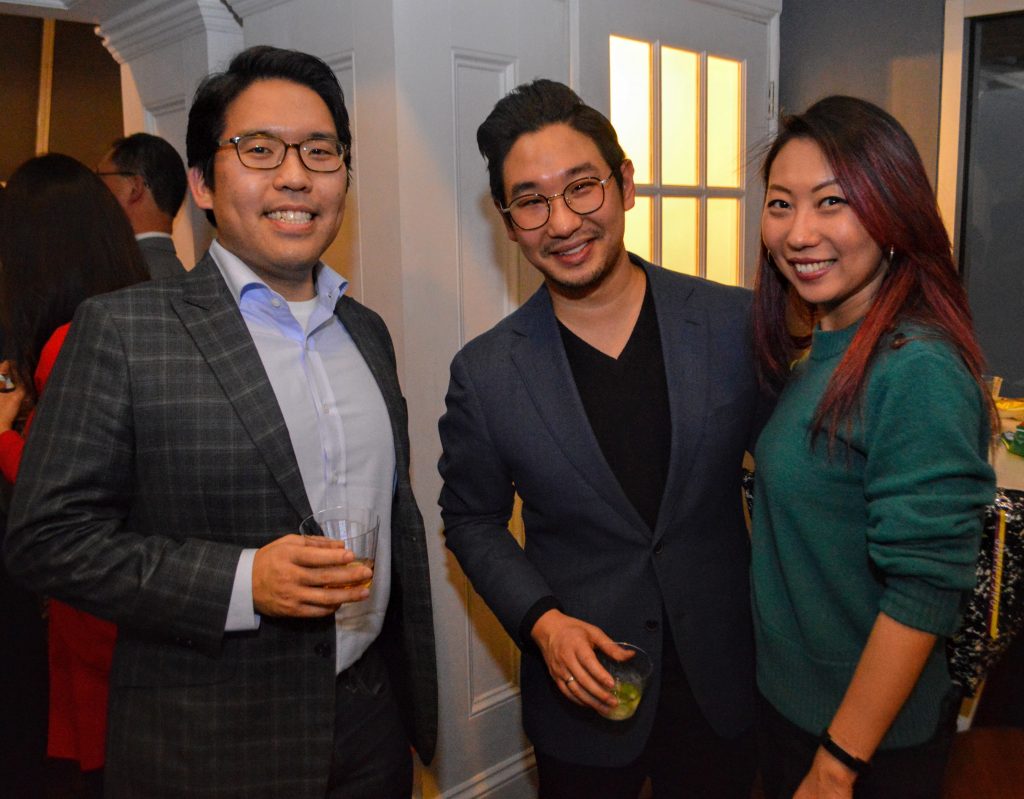 We thank all the donors for their generous donations, and we encourage everyone to continue giving between now and the end of February. We are aiming to reach our goal by the time of the 2020 Annual Dinner. You can give now by sending a text to 44321 with the word "APAPROBONO." Please help us reach our goal during this season of giving.
Thanks to AABANY Director of Technology Francis Chin for the photos. To see more, go to https://photos.app.goo.gl/95wYCTaE8X61Ny6H6
Thanks to Vice President of Programs and Operations David Sohn for leading the organization of the holiday party. Thanks also to our volunteers, Bryan Cheah and Grace Kang, our intern, Jessie Rong, and our Administrative Assistant, Margaret Langston, for all their assistance to make the party a success. And, of course, thanks to all our members for your support of AABANY, its mission
and our community in 2019.
Happy holidays, everyone!