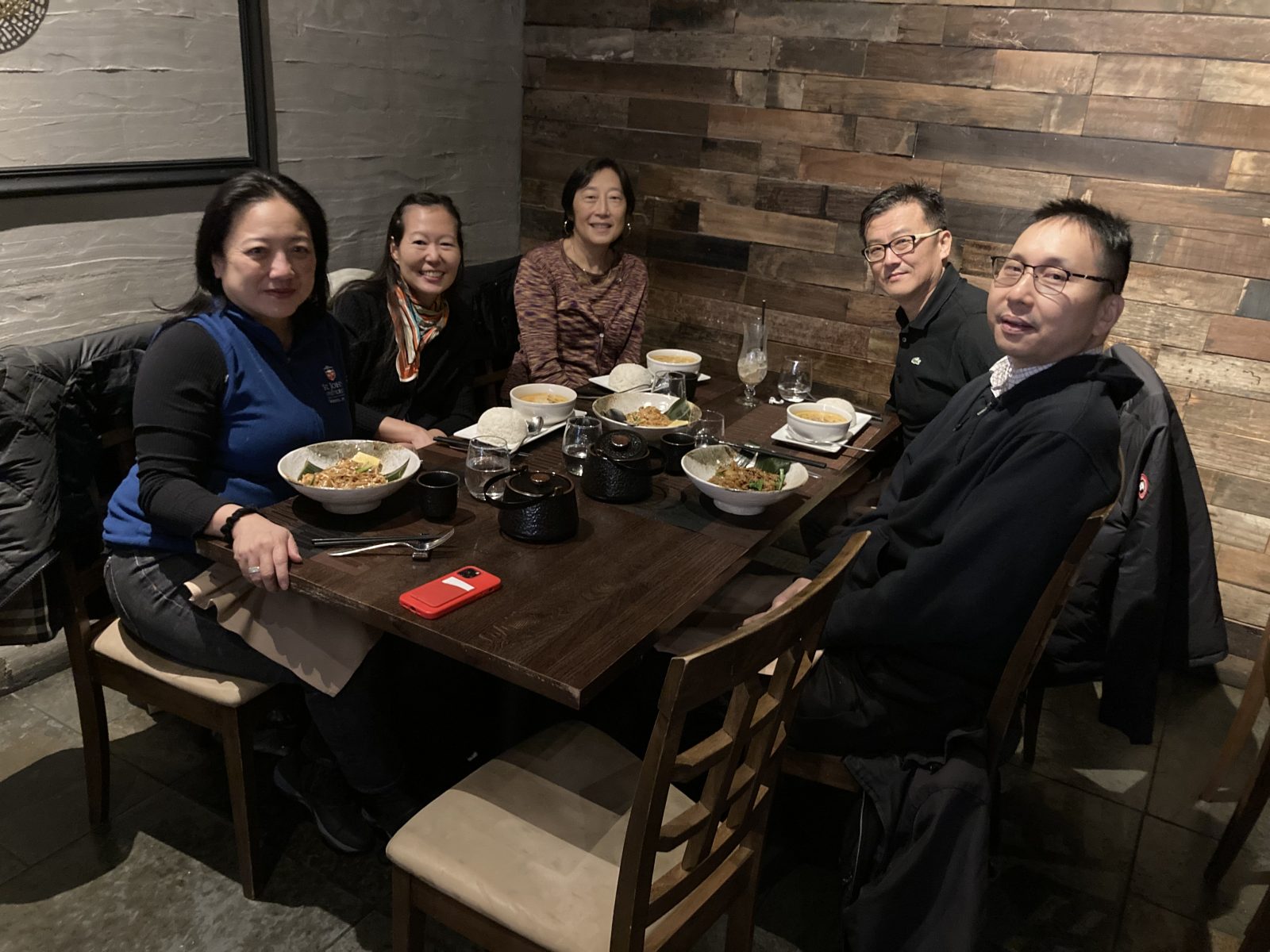 The AABANY Academic Committee held its annual Holiday Lunch at Sabai Thai in Manhattan on Monday, December 12. Committee Co-Chairs Elaine Chiu, Catherine Kim, Donna Lee, and Tom Lee were joined by AABANY Board member Francis Chin. They all enjoyed a festive and delicious meal that included Panang Curry, Pad Thai and Pad See Ew.
The conversation ranged far and wide – from the dearth of AAPI judges on the state court bench, to the early closing of KPOP, the Broadway musical, to the pros and cons of multiple choice law school exam questions! They also discussed the American Bar Foundation's and NAPABA's 2022 report, "A Portrait of Asian Americans in the Law 2.0," which finds that "Asian Americans remain underrepresented in clerkships and in leadership positions in law firms, state judiciaries, and other public and private sector arenas." Luncheon attendees noted that AAPI representation in the legal academy would be an excellent addition to a future Portrait Project 3.0!
Thanks to the Academic Committee for upholding this annual tradition. Learn more about them and how to get more involved with the Committee here.