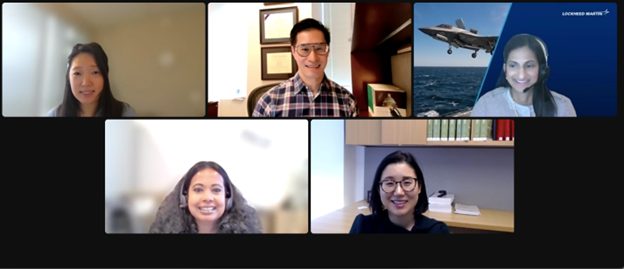 On April 26, 2023, AABANY's Student Outreach and Tax Law Committee hosted a virtual panel: "What Do Tax Lawyers Do?" This event ran from 6:30-7:30pm EST on Zoom with remarks from Shu-Ping Shen (Tax Committee Co-Chair). The panel was moderated by Alex Lao (Pace Law) and Sharon Yang (Student Outreach Committee Co-Chair, Fordham Law), and featured the following panelists:
Karen Kim (Partner – Mayer Brown LLP)
Najah J. Shariff (Assistant U.S. Attorney, Tax Division – U.S. Attorney's Office)
Ms. Urvi Doshi Sood (Vice President of Taxes and General Tax Counsel – Lockheed Martin Corporation)
Sarah Choi (Associate General Counsel – NY Life Insurance Company)
Panelists shared what drew them into their respective fields, interview tips and advice to be resourceful, self-starting junior associates. The main takeaways include: tax law touches a wide range of fields, panelists highly encourage gaining some understanding of tax law or accounting and be proactive as a junior associate by asking questions and picking up additional assignments. The event concluded with a Q&A and light mingling among panelists and students.
Students interested in gaining experience in tax law should check out the externship program at the U.S. Attorney's Office. Students should apply to the Tax Division. Assignments may include legal research, writing pleadings, trial preparation, observing trials and other court proceedings. Interested students can learn more about the program here.
AABANY thanks the Student Outreach Committee, Tax Law Committee and SOC Co-Chair William Lee (Associate, Mayer Brown LLP) for organizing the event.
Special thank you to our sponsors, Mayer Brown LLP and the National Asian Pacific American Bar Association.
To learn more about the Tax Committee, click here. To learn more about the SOC, click here. To learn more about upcoming AABANY events, click here.