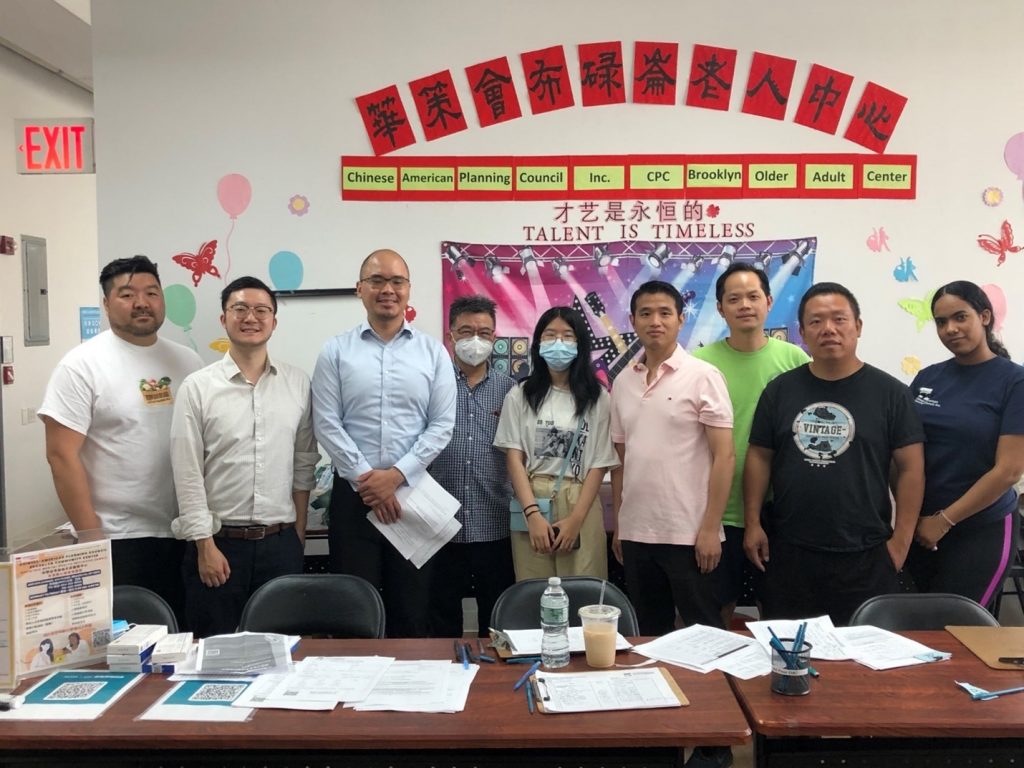 On August 5th, 2023, AABANY held its Brooklyn Pro Bono Legal Clinic at the Chinese-American Planning Council (CPC) Brooklyn Community Services Center. The clinic met with 25 clients, coming in with questions about housing, immigration, and family law issues. Volunteer attorneys and interpreters patiently addressed client concerns, answering questions and connecting them to lawyers through AABANY's Legal Referral and Information Service (LRIS).
We thank the Pro Bono & Community Service (PBCS) Committee and the Chinese-American Planning Council (CPC) for organizing and hosting the event. Established in 1965, CPC is a social services organization dedicated to helping Asian American, immigrant, and economically disadvantaged communities within New York City to obtain equitable access to essential resources and opportunities, thus fostering Asian American success.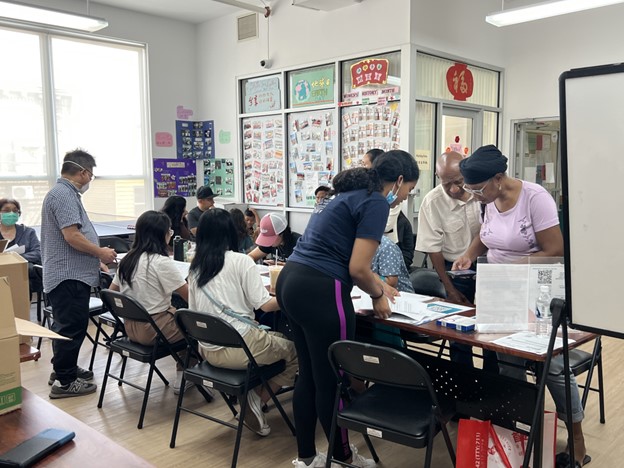 The next Pro Bono Clinic will be on September 6th, from 6:30pm – 8:30pm, and located at AAFE One Flushing Community Center, 133-29 41st Ave 2nd Floor, Queens, NY 11355. You can sign up here to volunteer. To add the date and time for this clinic to your calendar, click here. For upcoming clinics, please check AABANY's calendar and update your email preference in your account to receive our emails.
Thank you to our volunteers for supporting the clinic. Your time and dedication is essential for delivering crucial assistance to individuals seeking legal guidance. We would like to extend our heartfelt gratitude to:
Volunteer Attorneys:
Amber Lee
Ashley Shan
Gary Yeung
Kwok Kei Ng
May Wong
Interpreters and Observers:
I-Kai Lee
Jihyon Kim
Ruo Yang
Yini Lai
To learn more about the Pro Bono & Community Service Committee, click here.