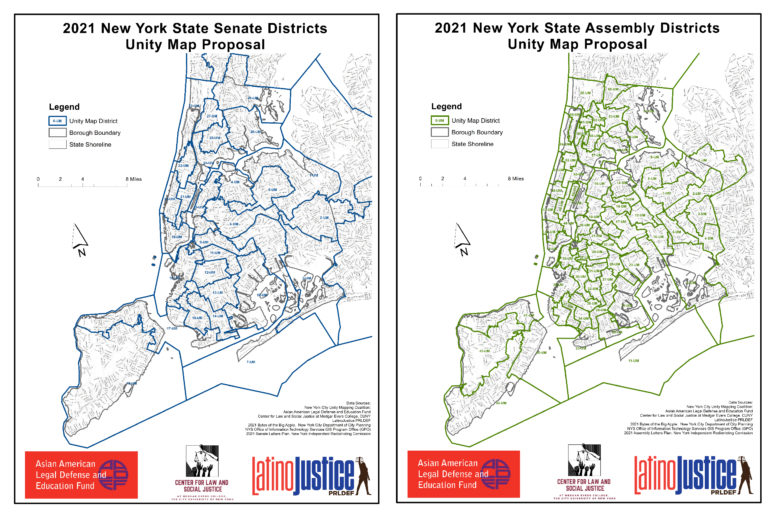 On January 4, 2022, City Limits published an article entitled, "As NY Redistricting Forges Forward, Asian American Groups Push for 'Unity Map'" detailing an independent coalition's efforts to establish more equitable districts in the state.
As the redistricting process continues in New York, a coalition of three civil rights legal groups—the Asian American Legal Defense and Education Fund, the Center for Law and Social Justice, and Latino Justice—seek to combat the fragmentation of minority communities. Altogether forming the Unity Map Coalition, the groups' proposed "Unity Map" recognizes the rapid growth of the Asian American and Pacific Islander community in New York and aims to preserve the political power of communities whose interests have historically been undermined in the redistricting process.
If adopted by Governor Kathy Hochul, the "Unity Map" would replace drafts developed by the state Independent Redistricting Commission, drafts which have been influenced by the coalition's input but that have failed to fully address issues relayed by community members. Legal groups, such as AABANY, in addition to pro-democracy groups have signed onto a letter requesting another opportunity from state lawmakers to provide public comment before the governor approves draft maps. 

To read the full article, click here.