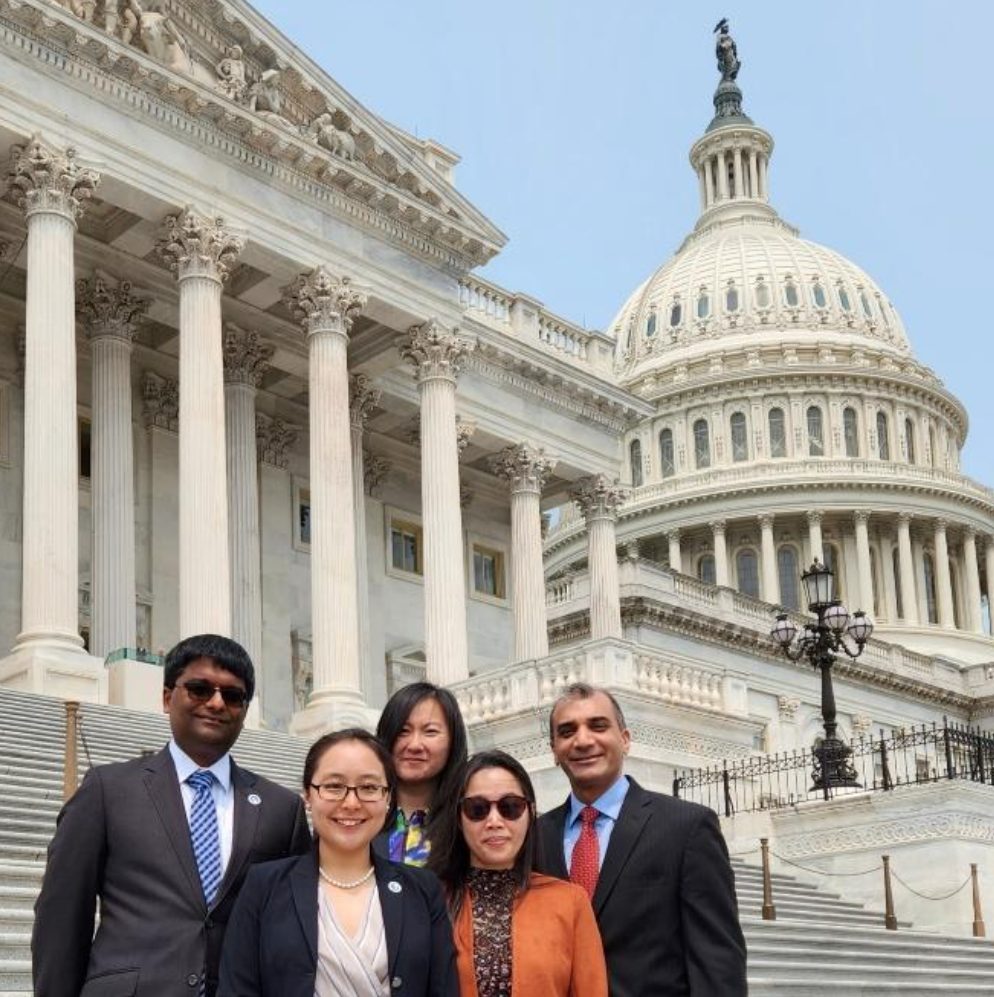 On May 22 and 23, 2023, AABANY members Yen-Yi Anderson, Vishal Chander, Chris Kwok, Rachel Lee, and Nandar Win Kerr converged on Washington D.C. for National Asian Pacific American Bar Association (NAPABA) Lobby Day. Each year, NAPABA organizes the event to educate members of Congress on issues of importance to the Asian American, Native Hawaiian, and Pacific Islander (AANHPI) community. NAPABA Lobby Day is scheduled to coincide with AANHPI Heritage Month in May of each year.
AABANY members met with the legislative staff of House Minority Leader Hakeem Jefferies, Congressman Jerrold Nadler, and Senator Kirsten Gillibrand. They discussed issues such as support for the LGBTQ+ community, protection of the right to counsel in immigration, mental health support for AANHPI and other diverse communities, profiling persons of Chinese ancestry, state passage of alien land laws, and AANHPI judicial and executive nominees.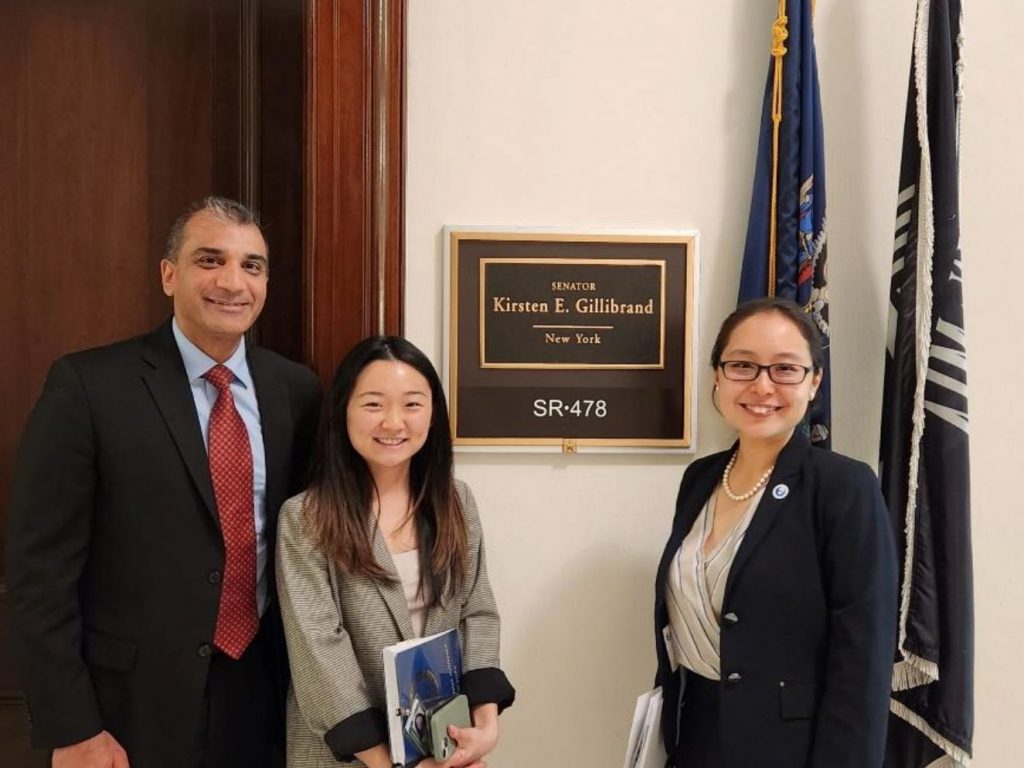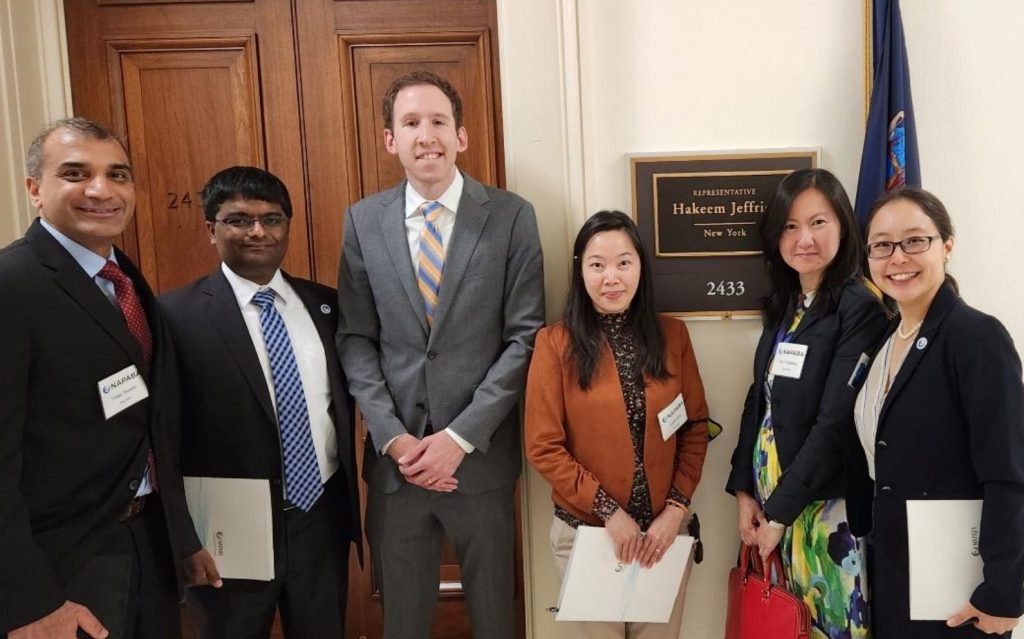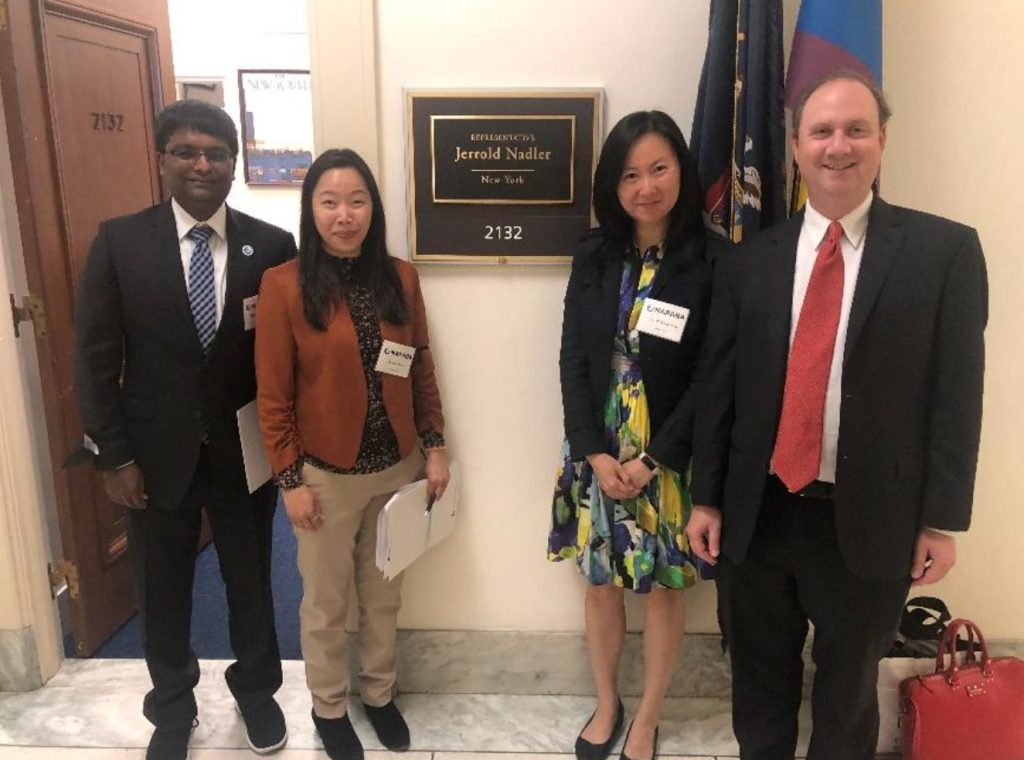 Rachel Lee, an associate at Allen & Overy LLP, shared, "I am happy to have participated in NAPABA Lobby Day this year. It was an educational and eye-opening experience to learn about different issues impacting the AANHPI community and be able to advocate for our community on Capitol Hill at various congressional offices with fellow NAPABA members. I highly recommend the program and would participate again in the future."
NAPABA is the nation's largest Asian Pacific American membership organization representing the interest of 60,000 attorneys, judges, law professors, and law students. NAPABA Lobby Day activities include a 3-Part Training Event, Congressional office visits, and an AANHPI Heritage Month Congressional Reception.
Written By: Vishal Chander, active AABANY member and Co-Chair, Solo & Small Firm Practice Committee