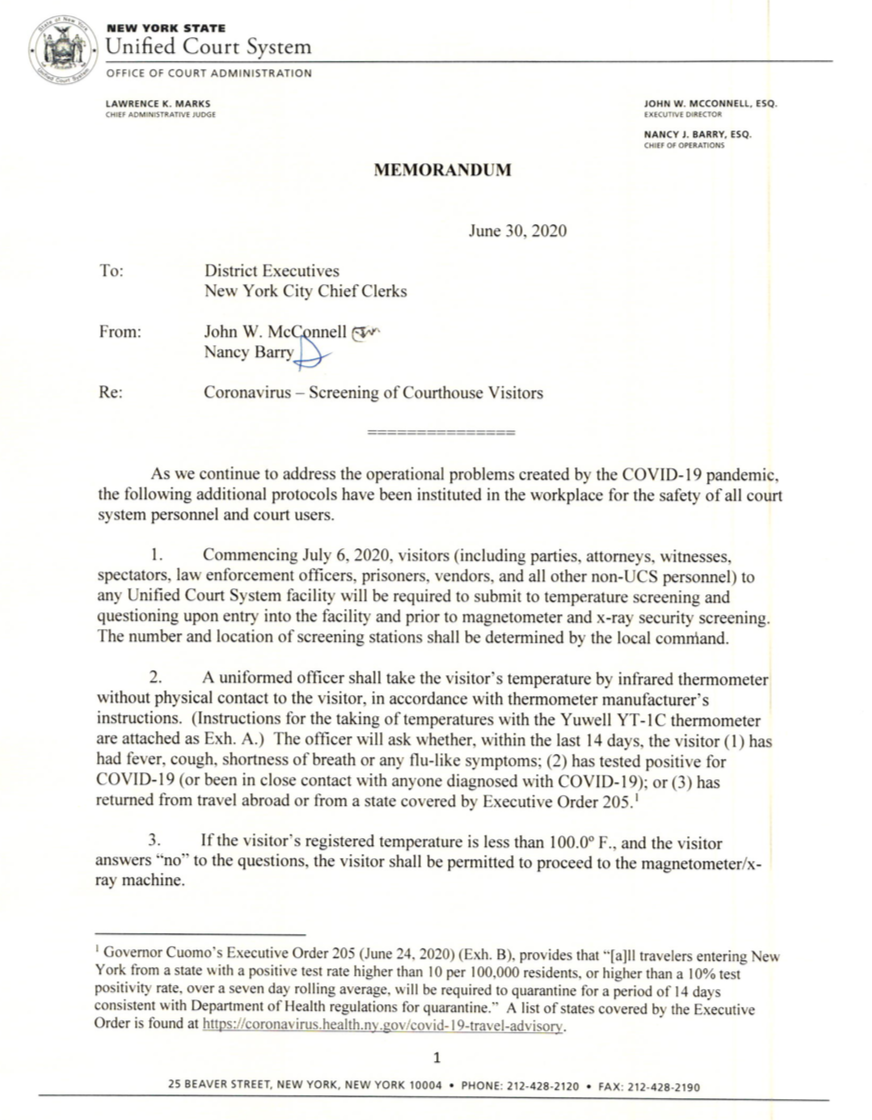 Beginning July 6, 2020, the Unified Court System will require all courthouse visitors to participate in questioning and a temperature screening. The changes come as New York begins to re-open and adjust following the COVID-19 pandemic.
A uniformed official will take the temperature of all visitors, including attorneys, witnesses, spectators, prisoners, law enforcement officials, and others, with an infrared thermometer, which requires no physical contact.
Visitors will be asked if in the last 14 days, the visitor has (1) experienced fever, cough, shortness of breath or any other flu-like symptoms; (2) tested positive for COVID-19 or been in close contact with anyone who has tested positive; (3) returned from travel internationally or from states covered by Executive Order 205.1.
If the visitor registers a temperature of 100º or below and answers 'NO' to the aforementioned questions, they will be permitted into the courthouse. If a higher temperature is recorded or visitors answer 'YES' to any of the questions, the courthouse will request additional information for the visitor and will not be let inside.
For more information or tread the complete memo, please click the image above.