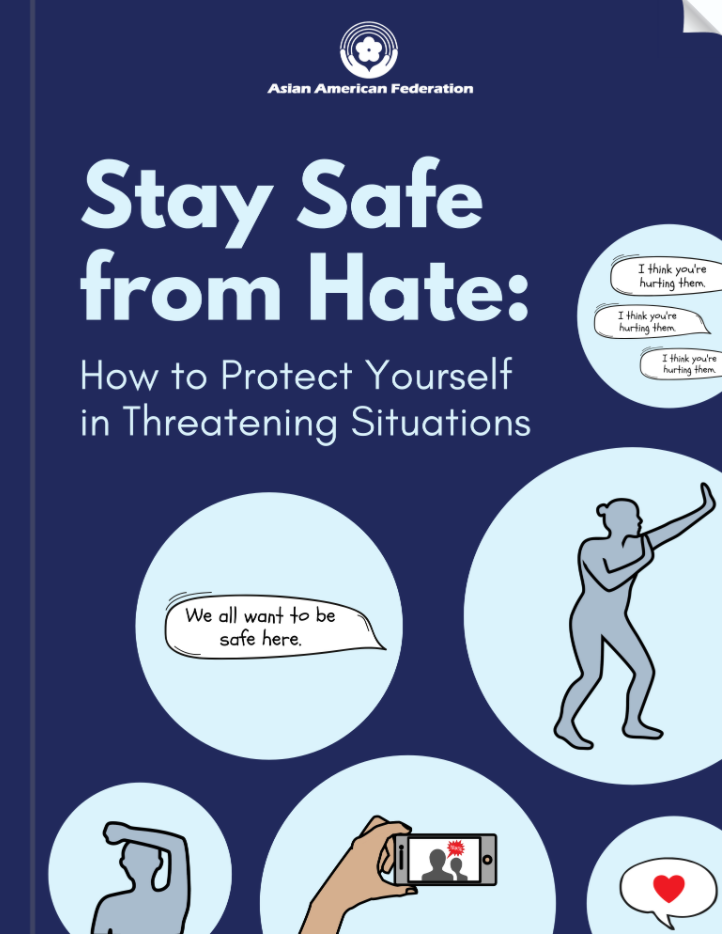 The Asian American Federation has created a "Stay Safe From Hate" booklet that contains proven and effective methods recommended by experts at the Center for Anti-Violence Education for you and your loved ones to stay safe in hateful and threatening situations.
The FREE Stay Safe from Hate booklet:
Helps you to communicate calmly and de-escalate tense situations
Teaches you easy techniques to defend yourself physically, and
Shows you how to protect others using bystander intervention methods.
Click here to download the booklet.