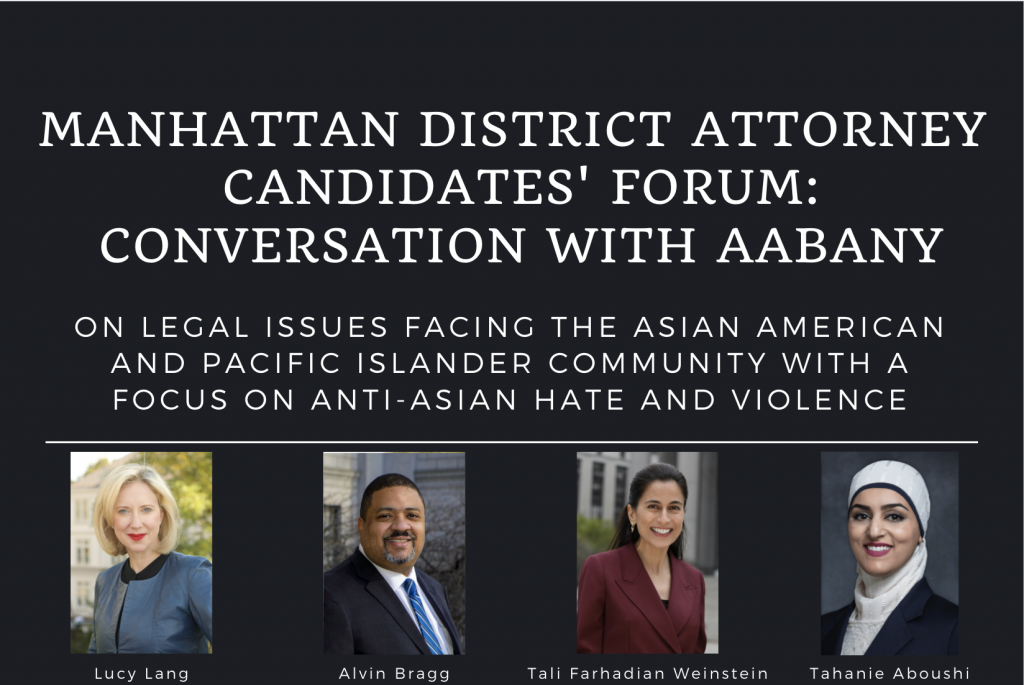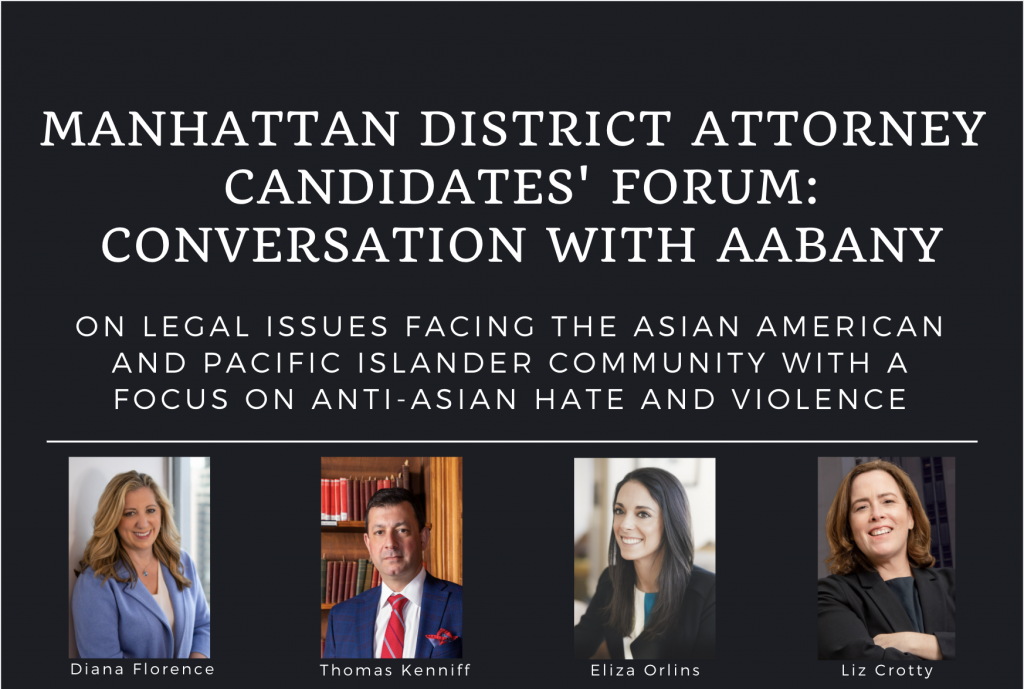 On Tuesday, June 15th, and Wednesday, June 16th, AABANY hosted a forum with 8 Manhattan District Attorney candidates. The candidates were individually questioned on legal issues facing the Asian American and Pacific Islander (AAPI) community by a panel of members from AABANY's Anti-Asian Violence Task Force. These included questions about whether the candidates would increase AAPI representation in top leadership positions in the Manhattan DA's Office, their thoughts on the Manhattan DA's prosecution of Abacus Bank in 2015, and how they would charge defendants of anti-Asian hate crimes. When time permitted, candidates were also asked questions from audience members.
Day 1 featured Lucy Lang, Alvin Bragg, Tali Farhadian Weinstein, and Tahanie Aboushi.
To view the full forum of day 1, click here.
Day 2 featured Diana Florence, Thomas Kenniff, Eliza Orlins, and Liz Crotty.
To view the full forum of day 2, click here.
AABANY thanks all the candidates for participating in the Forum. We encourage everyone to get out and vote in the Democratic Primary on June 22. We hope that this Forum will help inform the public about the Manhattan DA candidates' views on issues facing the AAPI community.