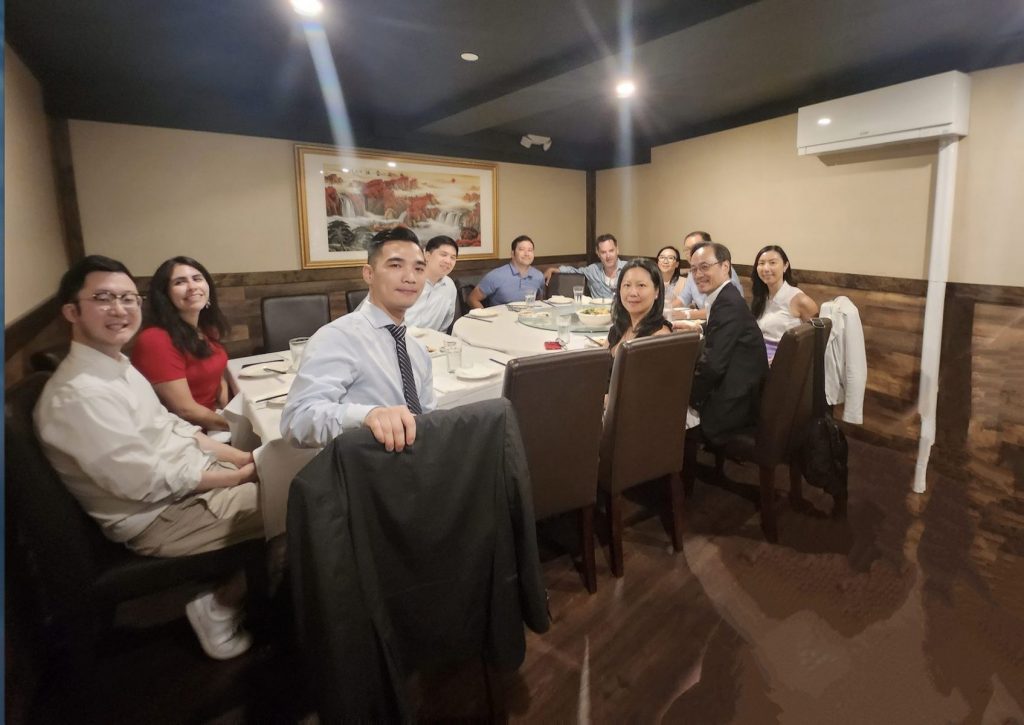 On May 30, 2023, the IP Committee gathered at Dim Sum Palace for their first Committee dinner of the new fiscal year. Members, non-members and newcomers connected and conversed over delicious Cantonese Chinese dishes ordered family style, starting with dim sum like Shrimp Har Gow and moving on to Peking Duck wraps, Spicy Fish Fillet, Beef Chow Fun and more. Our lively conversations touched upon the recent developments and potential trajectory of AI technology as it relates to the legal industry, the recent decision in the Andy Warhol case, and the pains of becoming dual-admitted in California.
The IP Committee welcomed several first-time attendee law students and intern, and was also graced with the presence of Yang Chen, AABANY's Executive Director, and Beatrice Leong, VP of Programs and Operations. It was Beatrice's birthday, and we enjoyed a birthday cake to help her celebrate. Long-standing IP Committee members and newcomers alike enjoyed lively discussions over an endless array of authentic Cantonese cuisine.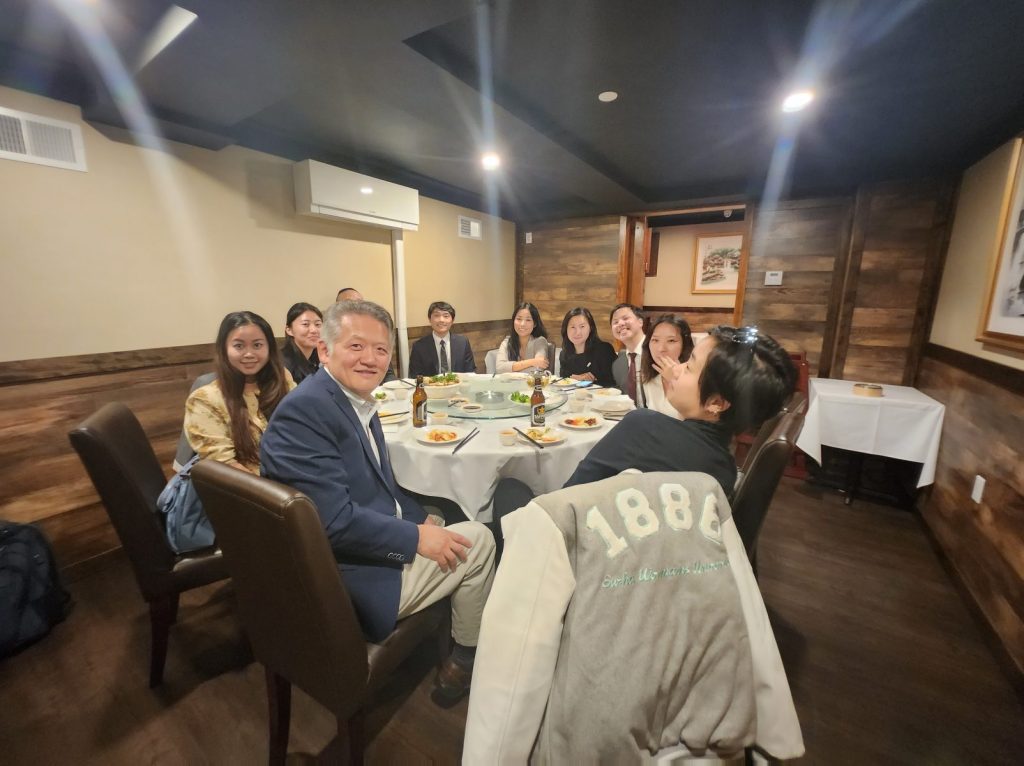 A special thanks to those who were able to join us for our event and we are always looking forward to seeing more faces! If you are interested, please sign up for the IP Committee mailing list and look out for our next event. To learn more about the IP Committee, please visit: https://www.aabany.org/page/145.