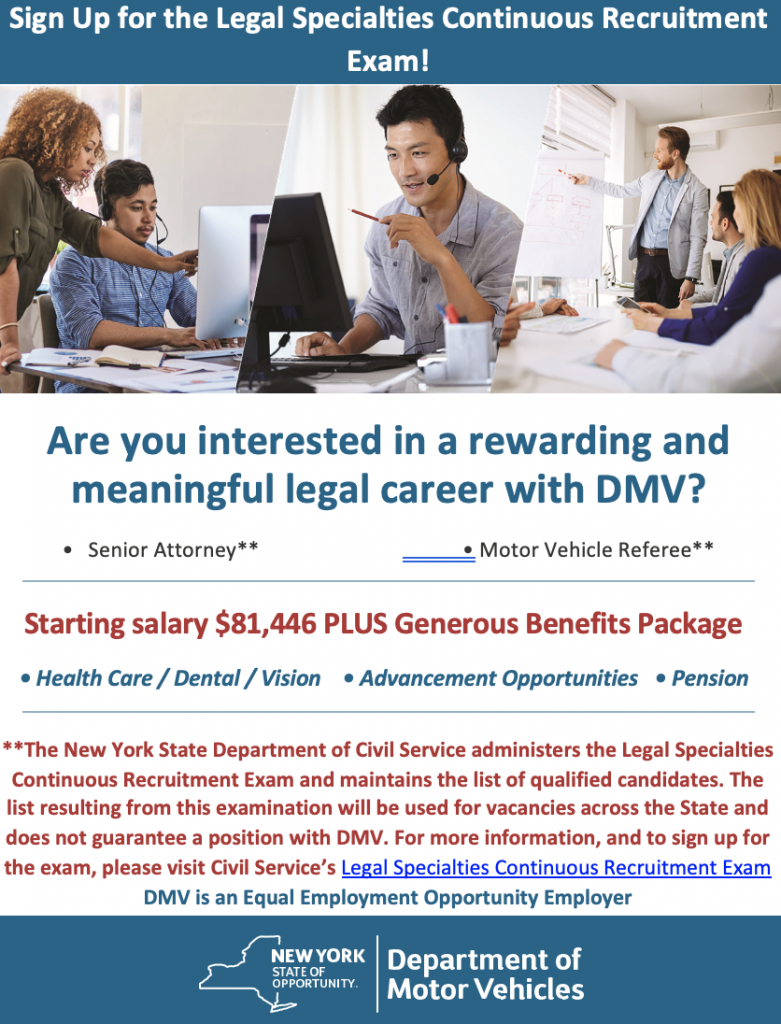 The New York State Department of Motor Vehicles (DMV) employs skilled attorneys in various roles throughout the agency. Specifically, attorneys for DMV perform legal duties such as conduct traffic and safety-related administrative hearings, provide legal guidance to the agency and its numerous program areas, and represent the agency in various legal proceedings, among other key duties. Currently, DMV is actively recruiting candidates for the Senior Attorney and Motor Vehicle Referee Civil Service positions.
Click here to access the New York State Department of Civil Service's Legal Specialties Continuous Recruitment Exam. As the flyer notes, attorneys who meet the minimum qualifications must complete the Legal Specialties Continuous Recruitment Exam. Once completed and scored by Civil Service, the attorney is placed on a Civil Service list that many New York State agencies, including DMV, use to recruit and hire attorneys to join their legal team. While the process to apply has a few steps, the rewards associated with a legal career in New York State Government make the exam process worthwhile.
If you have any questions, please contact Paula Gaylord at 518-486-9659.