NEW YORK — April 10, 2020. The Asian American Bar Association of New York (AABANY) congratulates Luna Ngan Barrington of Weil, Gotshal & Manges LLP on her elevation to partnership and Jeffrey Mok of Fish & Richardson P.C. on his elevation to principal, on January 1, 2020. Congratulations to Dohyun Kim of Skadden, Arps, Slate, Meagher & Flom LLP for her elevation to partnership on April 1, 2020.
These three AABANY members are all proud participants of AABANY's Leadership Development Program (ALDP). Established in 2018, ALDP is a six-month long interactive leadership training course aimed at helping AABANY members who are senior attorneys at law firms and companies navigate the promotion process within their respective organizations. According to A Portrait of Asian Americans in the Law by Yale Law School and the National Asian Pacific American Bar Association, Asian Americans have a 3.65 ratio of associates to partners—significantly higher than the 1.01 ratio for Caucasians—and the highest ratio of any racial or ethnic group for more than a decade. Asian Americans also have the highest attrition rates at law firms. Although Asian Americans comprise 6.7% of all attorneys in the Vault/MCCA 2014 survey, they comprise 8.9% of attorneys who left their firms that year. ALDP addresses these issues of chronic Asian American underrepresentation at leadership levels through its law firm partnership track program, which is focused on cultivating a selected group of Asian Pacific American (APA) law firm associates on the partnership track. In 2019, ALDP expanded its program to include an in-house counsel track. ALDP is unique in its small set of qualified participants and its focus on soft skills, accountability, and the AABANY community. AABANY President Sapna Palla is a co-founder of ALDP.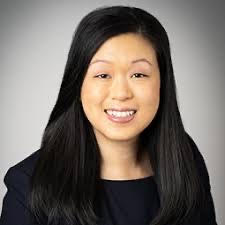 Luna Barrington is a Partner in the Complex Commercial Litigation practice of Weil, Gotshal & Manges LLP. She represents clients in consumer class actions, antitrust litigation, commercial contract disputes and multi-district litigations, and has extensive experience taking cases from the pleading stage through to trial. Prior to joining Weil, Ms. Barrington served as a law clerk to the Honorable Richard M. Berman, United States District Court for the Southern District of New York. Ms. Barrington received her J.D. from the University of California, Hastings College of the Law, where she was a member of the Hastings Business Law Journal.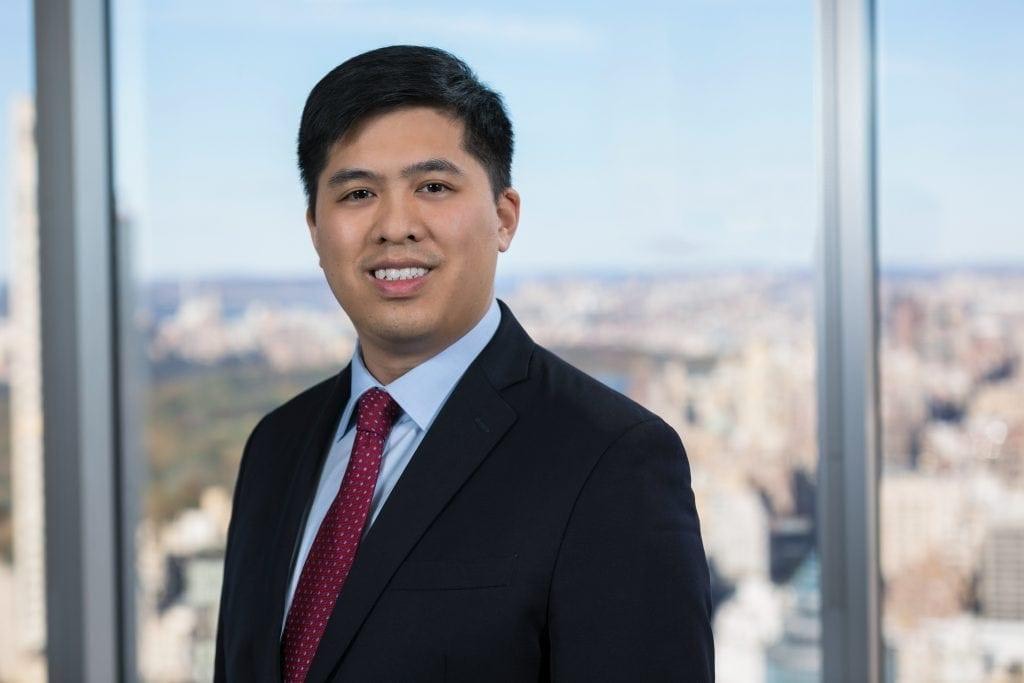 Jeffrey Mok, a Principal at Fish & Richardson P.C., focuses his practice on litigation and counseling for patent, trademark, copyright, and trade secrets. His work spans a variety of technical areas, including wireless communications, semiconductor technology, automotive technology, financial services, software, and medical devices. He has represented clients in federal courts across the country and before the U.S. International Trade Commission. He received his J.D. from New York University School of Law in 2012 and his B.S. in electrical engineering, with a minor in computer science, from Columbia University in 2007.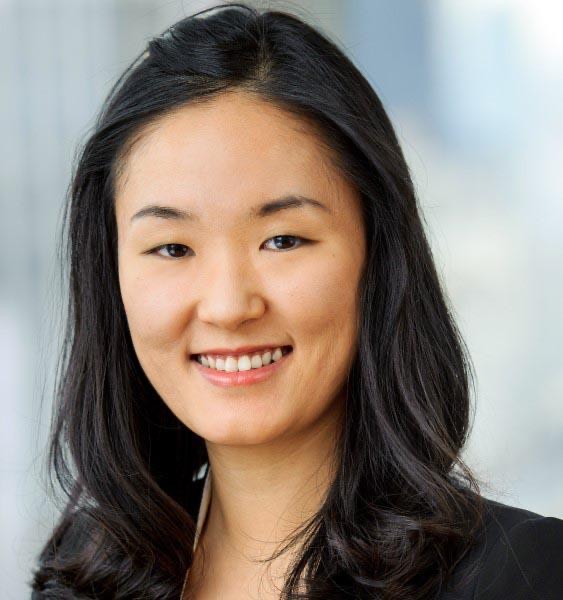 Dohyun Kim, a Partner at Skadden, Arps, Slate, Meagher & Flom LLP, focuses on mergers and acquisitions, corporate governance, private equity, securities and general corporate law matters. Ms. Kim regularly advises public and private companies in a variety of U.S. and cross-border corporate matters, including acquisitions and dispositions, investments, joint ventures, restructurings and financings. She has represented clients across a wide variety of industries, including consumer products, pharmaceuticals, cosmetics, technology and communications. Ms. Kim received her J.D. from the New York University School of Law, where she was the Senior Executive Editor for the New York University Law Review.
"AABANY congratulates Luna Barrington and Dohyun Kim on their elevation to partnership and Jeffrey Mok on his elevation to principal and recognizes them as outstanding participants in AABANY's Leadership Development Program," states AABANY President Sapna Palla. "A Portrait of Asian Americans in the Law tells us that although Asian Americans comprise 7.05% of all attorneys in the Vault/MCCA survey of 2015 data, they held only 2.09% of seats on executive management committees, 2.32% of seats on partner review committees, and 3.78% of seats on associate review committees. Furthermore, the 2016 Law Firm Diversity Benchmarking Report from the New York City Bar Association shows that Asian/Pacific Islander attorneys make up only 3% of all leadership positions within New York's law firms. AABANY is committed to helping raise these numbers through ALDP. We are extremely grateful for the leadership and dedication of ALDP's faculty members and organizers for making this innovative and impactful program possible. We especially thank and acknowledge our sponsors and our members for their support of ALDP's mission to empower qualified senior attorneys in their respective firms and fields. We look forward to sharing more of ALDP's continued success in the future."
###
Additional information about AABANY is available at www.aabany.org
Follow our blog at www.blog.aabany.org
Follow us on Twitter at www.twitter.com/aabany
Find us on Facebook at www.facebook.com/aabany