November 9-12, 2023 | Indianapolis, IN
The NAPABA Convention promises to be an unforgettable convening—one of the largest legal conferences in the nation. We are thrilled to welcome you and nearly 2,000 of your friends and colleagues to Indiana next week!

Our capstone event, the NAPABA 35th Anniversary Gala, will not only be a celebration of the accomplishments of our community, but also a recognition of the challenges that remain. We will highlight the diverse voices of our community, including the LGBTQ+ community. To that end, our Gala emcee Maulik Pancholy, a celebrated actor and author, and renowned activist will guide us through the evening. We are grateful to our featured speaker, Mia Yamamoto, a pioneering leader, attorney, and transgender activist who has devoted her life in service of others and will share her unique perspectives with us. It's a Convention you won't want to miss!
About Our Emcee | Maulik Pancholy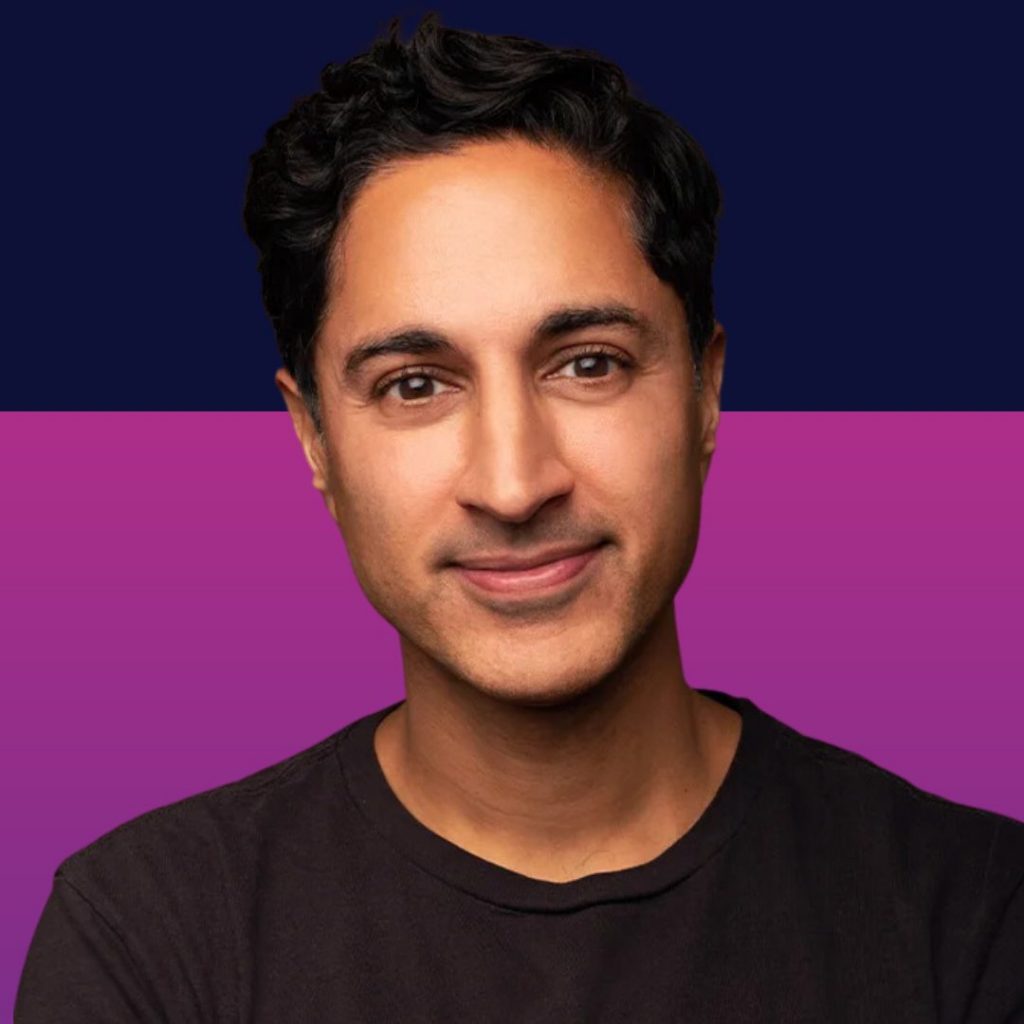 Recognizable from his roles on shows such as 30 Rock, Weeds, Whitney, Phineas and Ferb, and Sanjay and Craig, Maulik Pancholy is an award-winning actor, author and activist whose career has spanned hit television shows, animated series, the Broadway stage, and films.
Maulik's debut middle-grade novel, The Best at It, is a Stonewall Honor Award winner, a Junior Library Guild Selection, included in Chicago Public Library's Best of the Best Books of 2019, listed as one of Evanston Public Library's 101 Great Books for Kids, and is in development for television at HBO Max.
It has received starred reviews from Kirkus Reviews, Publishers Weekly, and Booklist. Drawn from his own experience, The Best at It, is about a twelve-year-old, gay, Indian American boy coming into his own. It has been called, at once, "exuberant and heart-wrenching." Released in 2022, his second novel, Nikhil Out Loud, has been named a Junior Library Guild Gold Standard Selection and received a starred review from Kirkus.
Maulik was appointed by President Barack Obama in 2014 to serve on the President's Advisory Commission on Asian Americans and Pacific Islanders (AAPIs). As a Commissioner, he co-founded the anti-bullying campaign, acttochange.org, which he continues to chair today.
For his advocacy on behalf of the AANPHI and LGBTQIA+ communities, he has received an Asian American Arts Alliance Award, the Human Rights Campaign's Visibility Award, and was named to Out Magazine's Top 100 list. He delivers keynote addresses on the topics of diversity and inclusion — and the importance of telling our own stories — in corporate settings as well as at universities and schools across the country.
About Our Keynote Speaker | Mia F. Yamamoto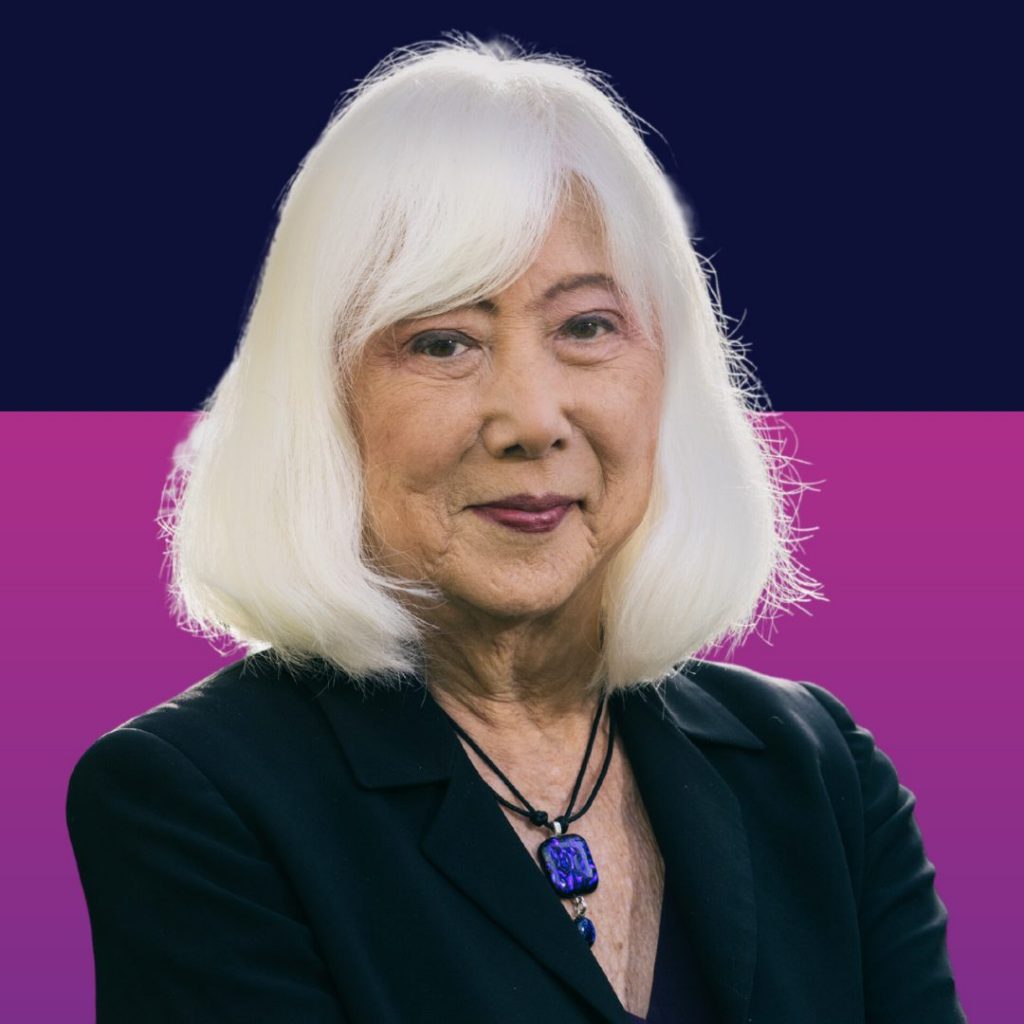 Born in 1943 while her parents were incarcerated at the Poston Concentration Camp in Arizona, Mia Yamamoto's life was shaped by the experiences in the camp as well as the politics and racial divide of the country before, during and after internment. She went on to serve in the U.S. Army, 4th Infantry Division, and was awarded a number of commendations and medals recognizing her service to the country during the Vietnam War.
She attended the UCLA School of Law, where she co-founded the Asian and Pacific Islander Student Organization. She went on to serve her community as a lawyer with the Legal Aid Foundation of Los Angeles and as a public defender. Since 1985, she's been in private practice.
Proudly and openly out as transgender, Mia has brought her personal experiences to build and guide organizations such as the Multi-Cultural Bar Alliance, a coalition of women's, minority, and LGBT bar associations of Los Angeles that she co-founded; the Japanese American Bar Association as past president; and the Asian Pacific American Bar Association of Southern California, which she also co-founded. Mia also served on the Sexual Orientation and Gender Identity Commission of the American Bar Association and is a founding Board member for International Bridges to Justice, a human rights nonprofit providing due process and rule of law education, along with advocacy against investigative torture.

She is a frequent media commentator on issues relating to criminal law and a variety of related issues and brings a unique perspective that we're honored to bring to our Gala.
Get Your Tickets for the Gala
The 35th Anniversary Gala tickets are available for purchase a la carte when you register for the 2023 NAPABA Convention. If you would like to attend, simply add the Gala to your registration for an additional fee when you register.