Reflecting on a Day of Advocacy and Engagement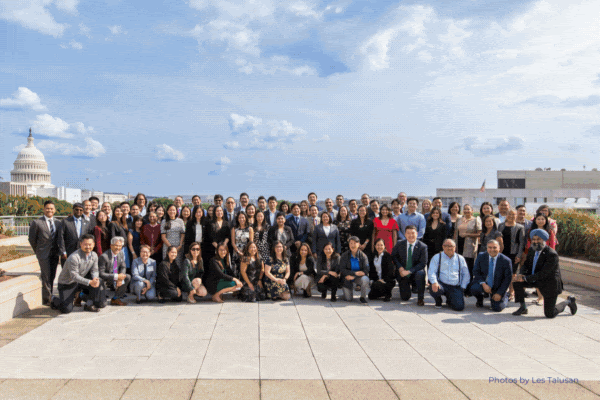 NAPABA's 12th annual Lobby Day, held on May 22-23, 2023, brought together a diverse group of AANHPI attorneys, law students, and community leaders from across the country to advocate for meaningful policy changes and address key issues affecting our community. Together, we engaged in productive discussions, shared compelling stories, and sought to create lasting connections with lawmakers and their staff.
Highlights of our Lobby Day achievements include:
Robust Representation: With nearly 90 participants taking part in 52 meetings with congressional offices, NAPABA demonstrated its strength and its commitment to amplifying AANHPI voices in the halls of power.
Advocacy Training: Prior to the meetings, we organized targeted training sessions to equip our participants with the necessary tools and strategies to effectively communicate our policy priorities.
Policy Priorities: Throughout our meetings, we passionately advocated for key issues at the forefront of our community's concerns, which included the fair treatment of immigrants, the equal rights of the LGBTQ+ community, and the ability of the AANHPI community to pursue their livelihood. Our collective advocacy efforts ensured that these critical topics received the attention they deserve.
Meaningful Engagements: We met with several influential lawmakers and their staff, fostering meaningful dialogues and building relationships that will continue to be instrumental in advancing our policy objectives. Our Lobby Day participants skillfully articulated our positions, presented compelling arguments, and shared personal stories to humanize the issues we face.
Looking ahead, we will maintain our momentum and continue our advocacy efforts beyond Lobby Day. Learn more about NAPABA's advocacy at napaba.org/page/advocacy