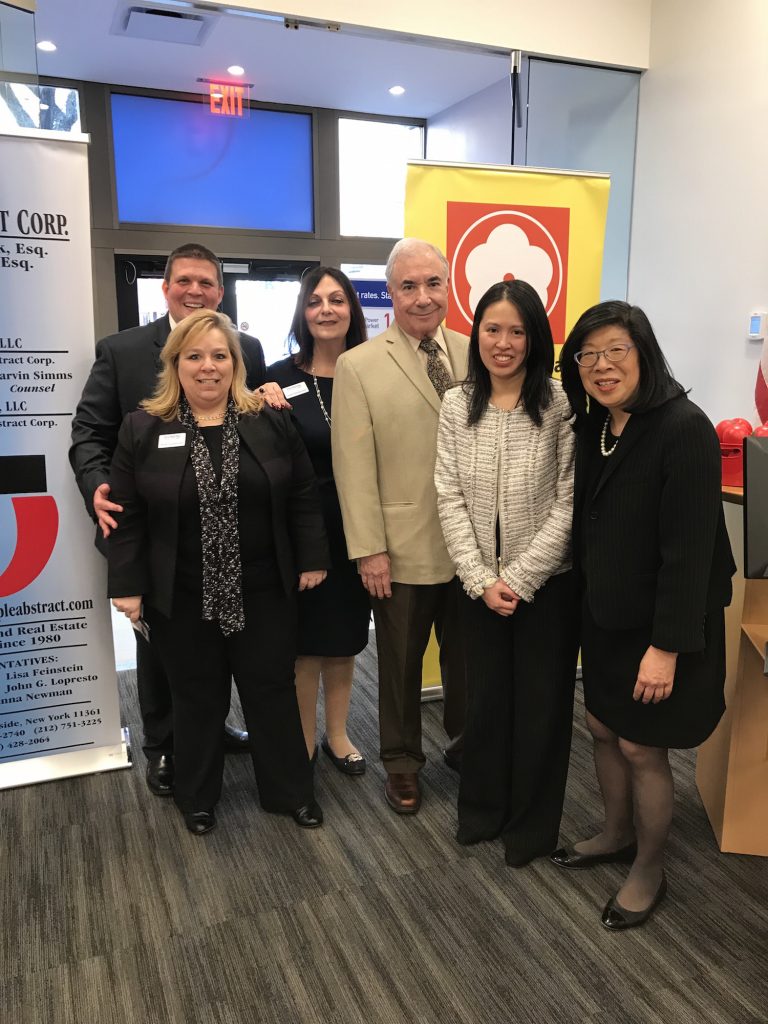 On Wednesday, April 3, 2019, Margaret Ling, AABANY Development Director and Real Estate Committee Co-Chair, and Pauline Yeung-Ha, Pro Bono Committee Co-Chair, presented a CLE and networking event entitled "Selling and Purchasing Real Property from an Estate." The event was hosted by Flushing Bank at their Astoria branch and was co-sponsored by AABANY, KALAGNY, and Big Apple Abstract Corp.
Margaret and Pauline discussed the importance of doing your due diligence when selling or purchasing real property from an estate. They shared horror stories of clients trying to cut corners and scam the system. One story involved a separated husband and wife, where the wife claimed that the husband had passed away and tried to rush the closing on the sale of their house. After some investigation, it was discovered that the husband was alive and well in Greece. The moral of the story was that as real estate attorneys it is imperative to not blindly trust surrogates and extremely important to demand proof of death to prevent future liability and to protect your license.
Margaret and Pauline also discussed the tax implications and other liabilities that accompany the different types of estate structures, which included Joint Tenancy, Tenants in Common, Tenants by the Entirety, Life Estates, and Trusts. They advised that practitioners can save themselves a lot of trouble by taking the time to do their due diligence and by speaking to title companies.
We thank Flushing Bank and its staff for hosting the CLE panel for the evening. Thanks also to the speakers and everyone that attended. One CLE credit in the area of professional practice was awarded to attendees. To learn more about the Real Estate Committee, go to https://www.aabany.org/page/120.