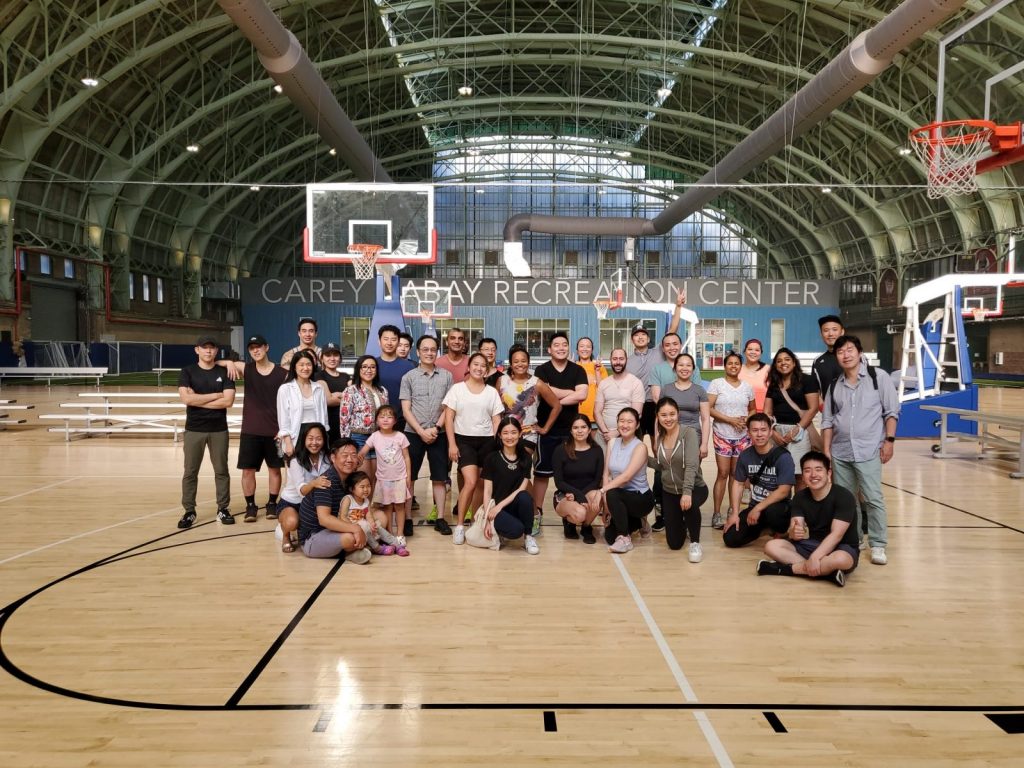 On June 4, 2022, AABANY's Membership Committee hosted an Inter-Bar Association Summer Family Day with the Korean American Lawyers Association of Greater New York (KALAGNY) and the South Asian Bar Association of New York (SABANY). Over fifty members and their friends and families gathered at the Major R. Owens Health & Wellness Community Center in Brooklyn to participate in spirited sports games and enjoy snacks and refreshments.
Three full courts were available for AABANY, KALAGNY, and SABANY to utilize, as well as many seating areas on the courts, and an upstairs conference room overlooking the courts. With the AC on high, it was a great way to escape the heat and socialize with other members.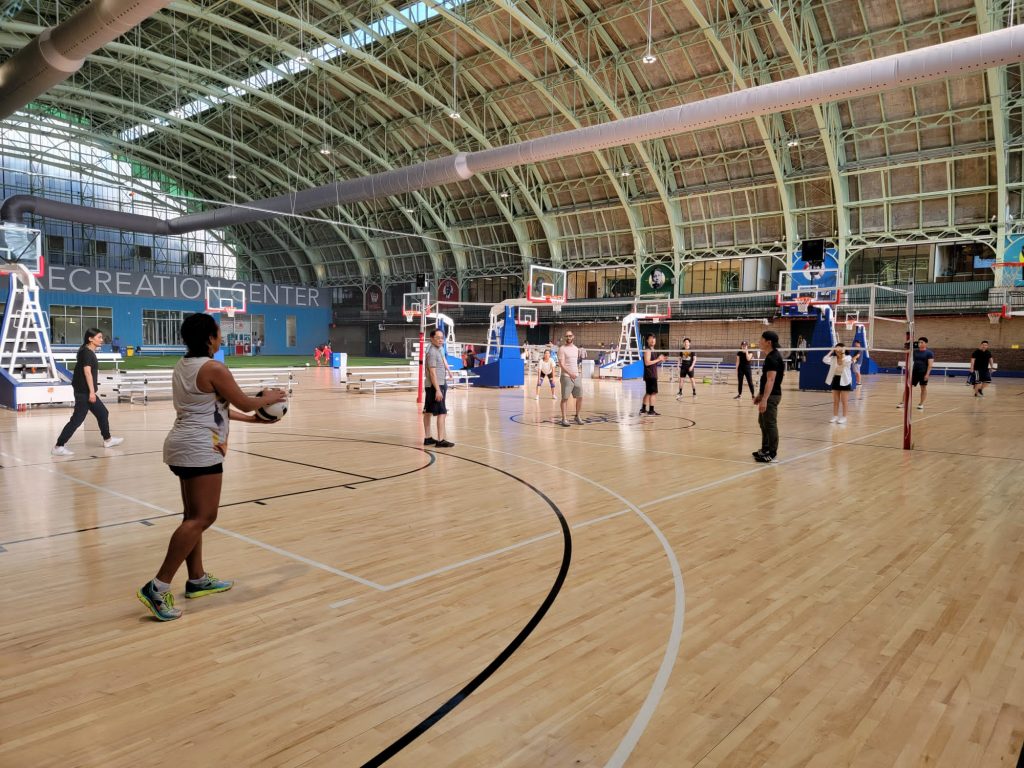 The teams kicked off the afternoon of fun with an engaging game of half-court basketball, before some members pivoted to a lively game of volleyball. In both sports, new alliances were formed, and very quickly, the games went from competitive in nature to collaborative and centered in team building for all those involved, even spectators. Following volleyball, a rallying game of dodgeball ensued, before the afternoon wrapped up with prizes and raffles. Throughout the afternoon, AABANY, KALAGNY, and SABANY members also enjoyed sandwiches, chips, and beverages while networking in the upstairs conference room featuring a full-glass wall overlooking the exciting sports games below. What a truly spectacular way to spend a Saturday afternoon!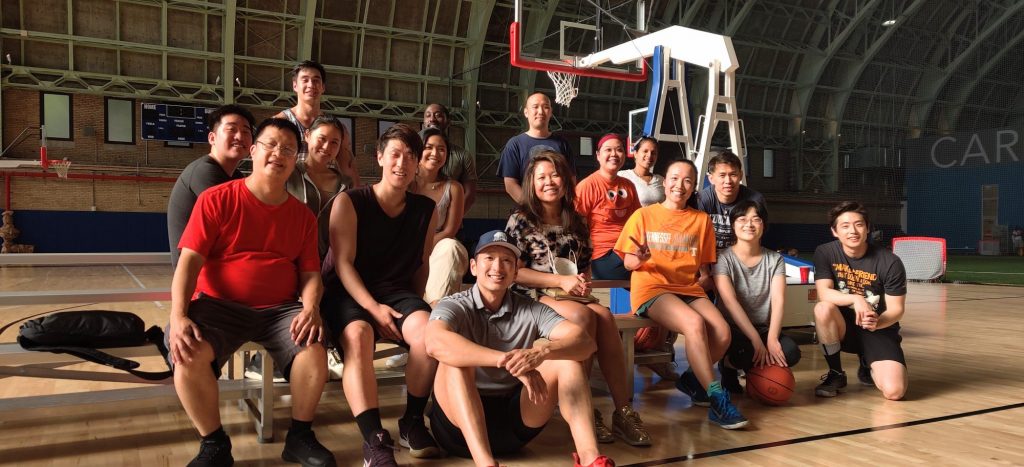 Shoutout to the Membership Committee for organizing such a fun social event and to our sister bar associations KALAGNY and SABANY for co-sponsoring. Make sure to sign up for upcoming AABANY events at aabany.org/events.