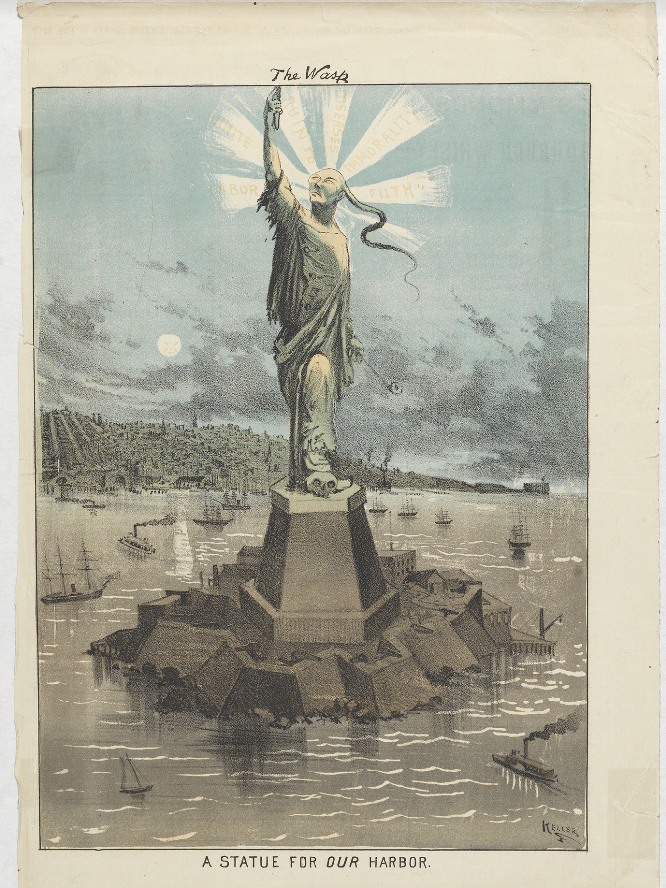 On Friday, April 3rd, the National Asian Pacific American Bar Association (NAPABA) hosted a webinar titled "Pandemic and Acts of Hate Against Asian Americans: From Past to Present." The webinar traced the historical roots of Asian American discrimination related to disease and public health issues and presented solutions for the present in the face of the COVID-19 pandemic.
The webinar featured a panel which included Professor Jack Chin of UC Davis Law School, Matt Stevens of The New York Times's Political News division, Harpreet Singh Mokha of the Department of Justice's Community Relations Service, and Rahat N. Babar, Special Counsel, Office of the Governor of New Jersey. Chris M. Kwok, the NAPABA Dispute Resolution Committee Co-Chair and our very own AABANY Issues Committee Chair, helmed the panel as moderator.
Professor Chin began by outlining the extensive history of anti-Asian discrimination within the United States. He focused on how discriminatory legislation at the state level in California and at the national level through the Chinese Exclusion Act of 1882 frequently correlated Asian American immigrants with disease. In particular, Professor Chin noted how San Francisco became a focal point of race-based efforts to control the bubonic plague in the early 1900s. Multiple political attempts were made to isolate and discriminate against Asians in the city which were repeatedly rebuffed by legal challenges such as Wong Wai v. Williamson and Jew Ho v. Williamson. Professor Chin underscored the ugly but recurring theme pushed in American politics about the "foreignness of germs."
Following the professor's historical account, Matt Stevens, an Asian American political reporter for The New York Times, noted the efforts that legislators are making to combat these acts of discrimination. Moreover, he noted the pervasive feeling of fear that permeates the Asian American community.
Harpreet Singh Mokha, National Program Manager for Muslim, Arab, Sikh, South Asian, and Hindu (MASSAH) issues at the Community Relations Service of the DOJ, explained the role and function of CRS during this pandemic. Established under Title X of the Civil Rights Act of 1964, CRS, frequently called "America's Peacemakers," works directly with communities facing conflict on racial, ethnic, gender, sexual orientation, religious, and disability issues. It has four primary functions: facilitating dialogue, mediating conflict, training community members, and providing consultation for methods of community assistance. Mr. Mokha noted that members of communities all across the country should be encouraged to make use of CRS's resources and report hate crimes at their first occurrence.
To wrap up the panel, Rahat Babar, Special Counsel for Litigation with the Office of the New Jersey Governor, echoed Mr. Mokha's point to report hate crimes without hesitation. He noted a 2020 in-state report which found a 65% increase in bias incidents between 2018 and 2019 with 46% of those engaging in such bias incidents being minors. Thanks to this report, Governor Phil Murphy was able to set up a task force to explore why minors were engaging in such behavior. Mr. Babar notes that without a robust data set of incident or hate crime reports, lawmakers and community leaders will not be able to identify root problems or pose solutions.
Overall, the panel outlined past and present cases of racial discrimination targeted towards the AAPI community. All panelists acknowledged the importance of speaking out during this time of uncertainty for the sake of protecting fellow community members both now and in the future. 
This event  reached the largest audience for a NAPABA webinar to date, with 160 registrants. The program stressed placing the events of today within historical understanding of America, engagement with our government institutions charged with enforcing our laws, and collaboration across civil society organizations. We at AABANY thank and acknowledge Chris Kwok for proposing this program to NAPABA and serving as moderator.