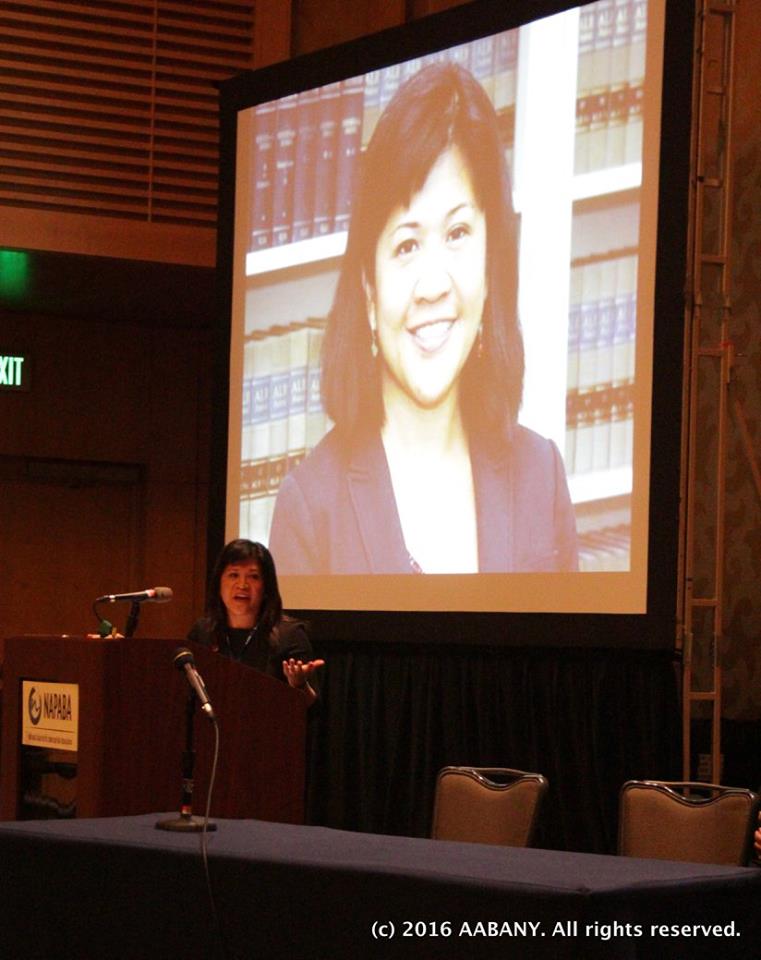 AABANY has learned that Dean Rose Cuison-Villazor will be serving as interim co-dean of Rutgers Law School, becoming the first Asian-American female dean at Rutgers Law and the first Filipina-American dean of an American law school. Since July 2019, she has served as the vice dean of Rutgers Law School (https://patch.com/new-jersey/newarknj/rutgers-law-school-dean-trailblazes-asian-american-women).
AABANY is proud to recognize Dean Cuison-Villazor among its membership and congratulates her on this historic appointment, just one among many of her trailblazing accomplishments. An expert in immigration and citizenship law, she is a founding director of the Center for Immigration Law, Policy and Justice at Rutgers Law School. According to Rutgers Law's own announcement:
Cuison-Villazor teaches, researches and writes in the areas of immigration and citizenship law, property law, Asian Americans and the law, equal protection law and critical race theory. She teaches Property Law, Immigration Law, Critical Race Theory, Asian Americans, Pacific Islanders and the Law, Estates in Land, and Introduction to U.S. Law and recently testified before a Congressional committee on land rights. She earned her LLM from Columbia Law School, JD from American University and BA from the University of Texas.
Dean Cuison-Villazor's scholarship regarding immigration and citizenship law has been notable, highlighting previously neglected legal history concerning property and race. Dean Cuison-Villazor's 2010 law review article "Rediscovering Oyama v. California: At the Intersection of Property, Race, and Citizenship" inspired AABANY's own Oyama v. California trial reenactment. Oyama v. California overturned the California Alien Land Laws which prohibited "aliens ineligible for citizenship," i.e., Asian Americans, from owning property. The case established legal precedent for future civil rights cases, including Brown v. Board of Education. Read more about the trial reenactment here.
AABANY's Academic Committee Co-Chairs Catherine Kim, Donna Lee, Elaine Chiu, and Thomas Lee extend a special congratulations to Dean Cuison-Villazor, stating:
AABANY congratulates and is extremely proud of Dean Cuison-Villazor's appointment as interim co-dean of Rutgers Law School. She is an immigration, citizenship, and race & the law scholar with a national reputation, a gifted teacher, and a superb leader. Rutgers Law is fortunate to have Rose lead its Newark campus at this critical time, as is AABANY to claim her as a cherished colleague.
Please join AABANY in recognizing Dean Cuison-Villazor for her accomplishment. To learn more about the Academic Committee, visit https://www.aabany.org/page/352.