On November 15th, 2023, AABANY held its Manhattan Pro Bono Clinic at the AAFE (Asian Americans for Equality) Community Center, at 111 Norfolk Street. Our devoted volunteers gave up their Wednesday evening to give back to our community, providing free legal services and language assistance to all who came into the clinic. Volunteer interpreters and attorneys helped clients resolve a variety of issues, in the areas of housing, immigration, and civil practice.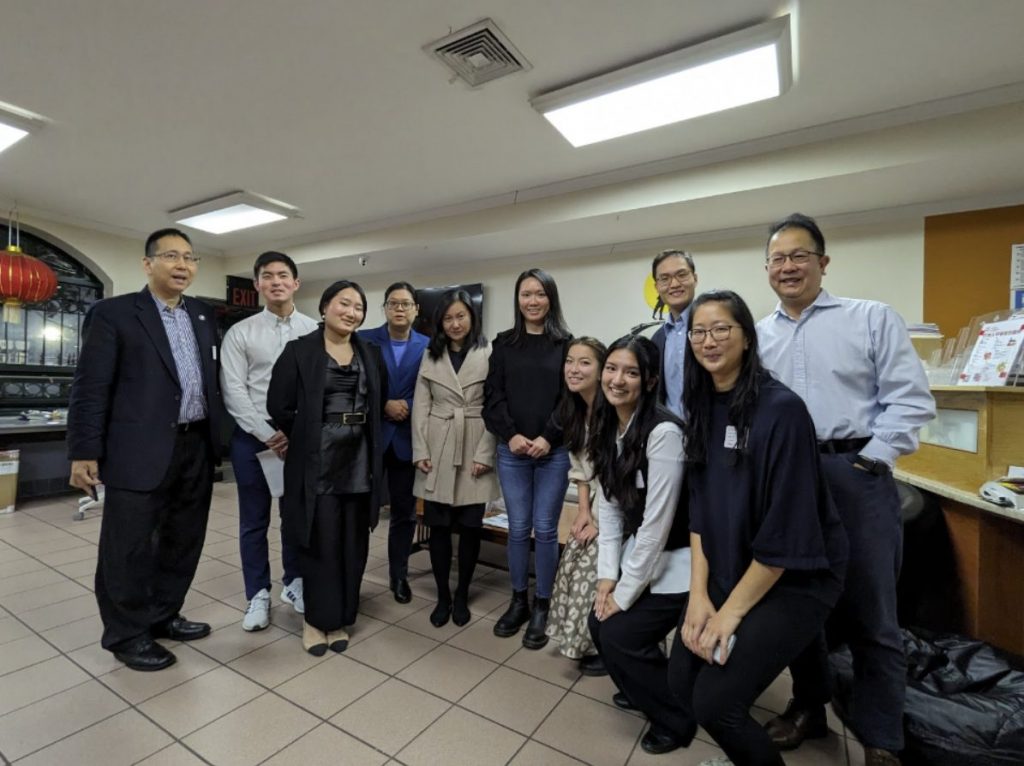 Special thanks to the Student Outreach Committee for their postering campaign and passing out the lovely flyers which Mayer Brown printed for us! The majority of the 18 clients seen indicated in their intake forms that they came because of the flyers posted in stores, local libraries, and streets.  
Though AABANY attorneys assisted with a range of interesting cases, one notable situation involved a client who sought advice on how to deal with an unresponsive attorney representing his case for unpaid wages. The litigant was represented by counsel, and AABANY attorneys couldn't provide a second opinion about the case. Nonetheless, the volunteers provided a listening ear, carefully evaluating the client's situation before responding with helpful advice. The attorneys advised the client to consider reaching out to the NYS Dept of Labor to file a claim and seek assistance. Moreover, they suggested the client explore the Attorney Fee Dispute Resolution Program, which provides low-cost arbitration hearings as an alternative to protracted court battles. Ultimately, this case demonstrates AABANY attorneys' commitment to empowering clients with accessible avenues for justice. The client departed the clinic content, having obtained valuable and satisfactory advice.
As always, AABANY thanks our Pro Bono & Community Service (PBCS) Committee, AAFE, our community partners, and our dedicated team of volunteers for their continued efforts and support. We would like to recognize the following individuals, for supporting AABANY at Wednesday's clinic:
Volunteer Attorneys:
Casey M. Lee
Francis Chin
May Wong
Yan Sin
Yen-Yi Anderson
Interpreters and Shadowers:
Angela Zhao
Daniel Kang
I-Kai Lee
Jieman Tan
Wendy Xia
Wei Huang
Yiming (Roselyn) Chen
Yuchen Zheng
AAFE:
Jiwon Youn
Elton Ye
Ling Ren
For any volunteers that were unable to make it on Nov. 18th, we hope that you will be able to join us at the next Brooklyn Pro Bono Clinic, taking place on December 2, 2023 at CPC Brooklyn Community Services. For more information, please click here.