On Friday, December 9, 2022, AABANY hosted its first in-person holiday party in three years since the COVID pandemic shutdown.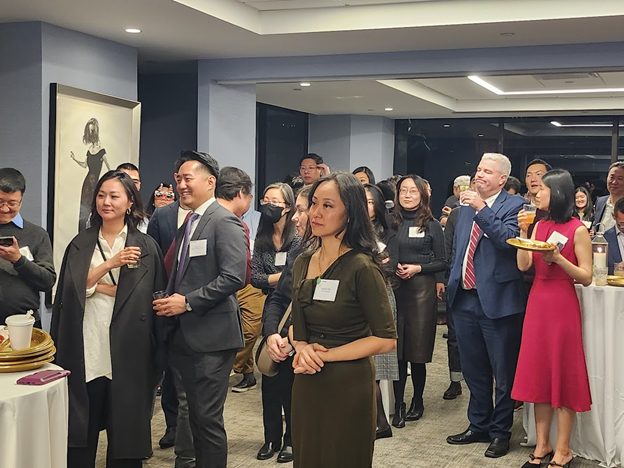 Our wonderful hosts and sponsors, Cohen & Gresser, along with their Counsel, Joanna Chan, welcomed over 120 AABANY Members and friends to a delicious menu of food, featuring cocktail shrimp, kimbap rolls, sushi rolls, sashimi, veggie pancakes, japchae noodles, bulgogi beef, marinated pork, Chicken Alfredo with penne pasta, Junior's mini-cheesecakes, and macaroons. Cocktails with clever names such as "AABANY Founders" and "Ineffective Assistance of Counsel" were also on offer, mixed by professional bartenders.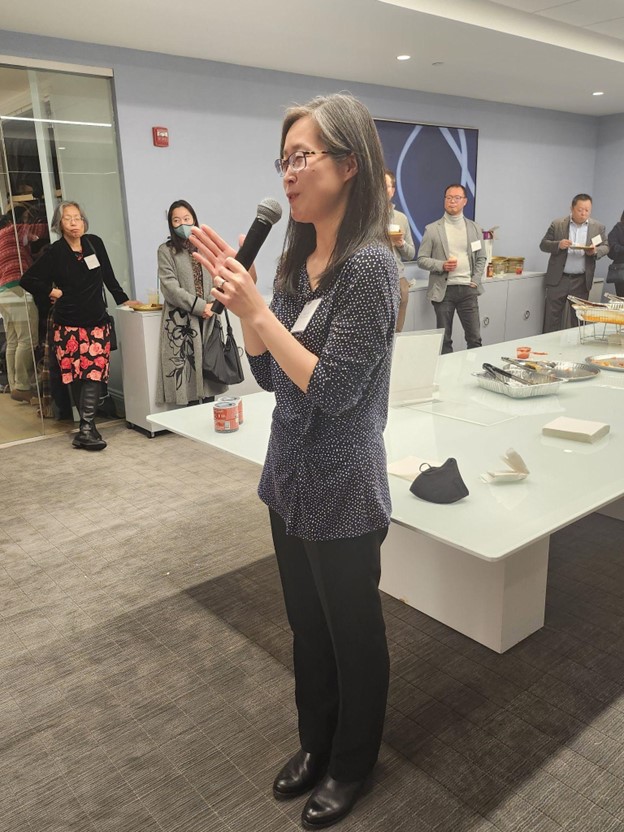 President-elect Karen Kim welcomed the guests and shared her theme for her fiscal year, starting on April 1, 2023, which will focus on mental health and wellness for attorneys. Co- Vice President of Programs and Operations Beatrice Leong, who organized the holiday party, encouraged donations to support the Pro Bono Clinic through text to pledge. Attendees responded to the call by donating more than $1,000 to the Pro Bono Clinic.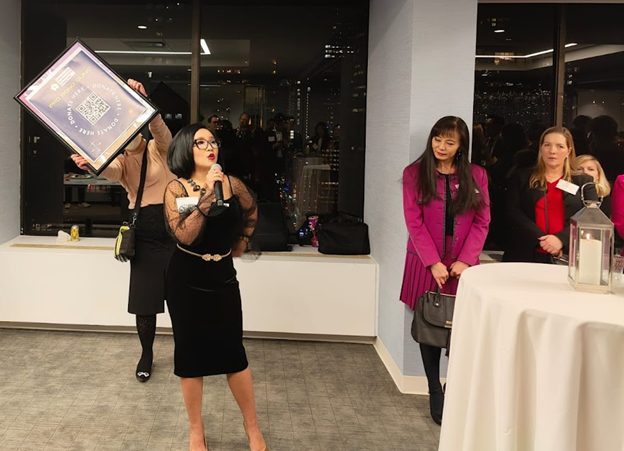 We also held a gift raffle by drawing business cards provided by the guests. All winners of gifts were then entered into a Squid Games style final in which participants had to cut shapes out of cookies without breaking them. The winner of that game got a gift card valued at $50.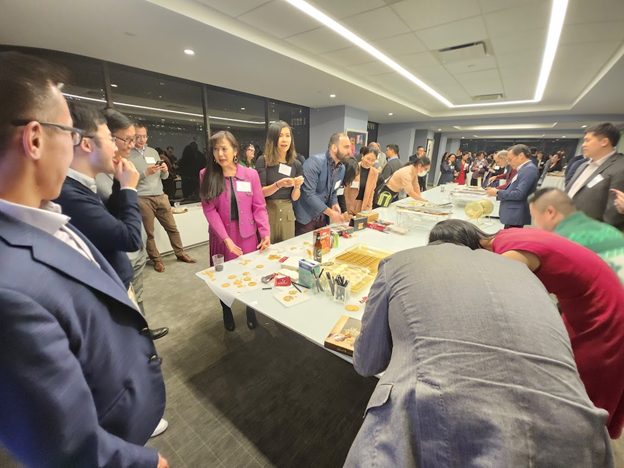 We thank our Annual Holiday Party 2022 sponsors:
● Cohen & Gresser
● Littler
● Fish & Richardson
Special thanks to Membership Director Christopher Bae for ordering the food, and former VPPO David Sohn for his help with the party. Thanks to everyone who came. We hope you all had a wonderful time!