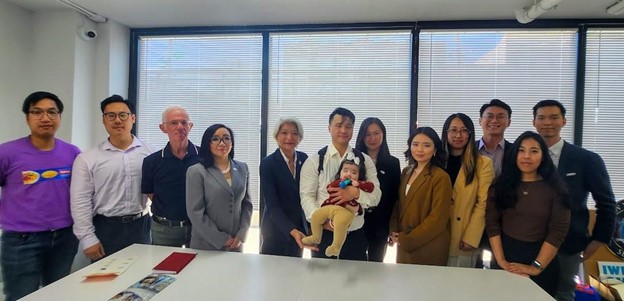 On April 13, 2023, State Senator Iwen Chu invited AABANY and other community leaders to join a press conference to bring attention to the Fung family, who faced many hardships when their 9-month-old daughter Faye was diagnosed with an inoperable optic-chiasm tumor in her brain when she was only three months old.
The bureaucracy of multiple agencies denied Faye and her family critical support on numerous occasions. However, with the help of AABANY's Pro Bono and Community Service Committee, the Fung Family was connected with Yen-Yi Anderson whose firm, Anderson & Associates, provided pro bono services to the family and established a trust to help pay for Baby Faye's medical and other needs.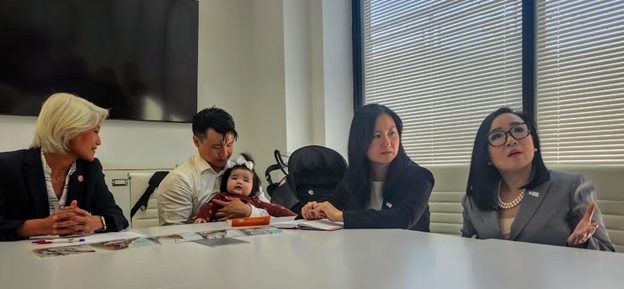 At the press conference, AABANY Co-VPPO Beatrice Leong, and Board Liaison to the Pro Bono and Community Service Committee, spoke about AABANY's mission to help the Asian community for the past 34 years, and our monthly pro bono clinics. Various Chinese newspapers were there, including World Journal and Sing Tao.
If you would like to donate to help the Fung Family with Faye's medical bills please click here.
We thank Anderson & Associates for their pro bono legal services. We also acknowledge Yen-Yi Anderson for volunteering to serve as Co-Chair of the Solo & Small Firm Practice Committee during the 2024 Fiscal Year.
Here is an article in BKReader about the Fung Family and Baby Faye.
Here is an article in the World Journal about the Fung Family and Baby Faye