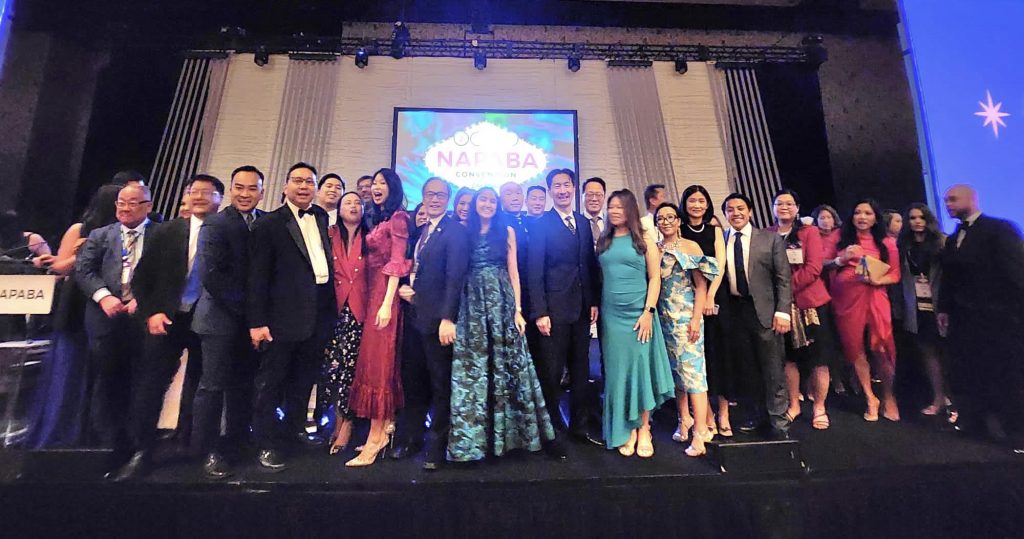 From Nov. 3 through 6, NAPABA held its National Convention in Las Vegas at the Cosmopolitan, for three days of programming, meetings, plenary sessions and the 34th anniversary Gala capping things off on Saturday night.
AABANY members and friends once again came out in large numbers, with nearly 100 people signed up for AABANY's WhatsApp group, organized by Co-VP of Programs and Operations Beatrice Leong. The group's members updated each other on programs they planned to attend, made lunch and dinner plans, and connected with each other about various receptions, parties and events around Las Vegas.
Many bonds were made and strengthened among AABANY attendees over the course of the Convention, and many new connections were made with the approximately 2800 registered attendees from around the country.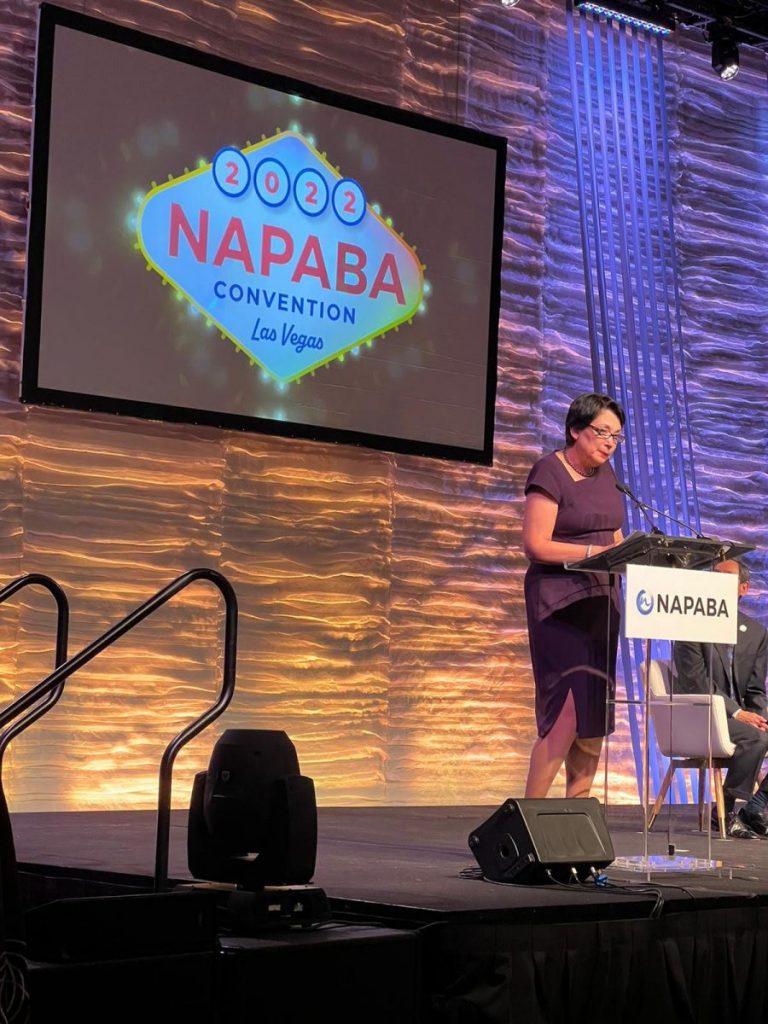 We congratulate all the awardees and honorees recognized at the Convention, with special shout-outs to the following AABANY honorees:
Kathy Hirata Chin, Daniel K. Inouye Trailblazer Award
Jeffrey Mok, Best Under 40
Christina Lee, Partners Network In-House Counsel Network Diversity Leadership Award
We also congratulate AABANY Platinum Sponsor Allen & Overy on receiving the Law Firm Diversity Award.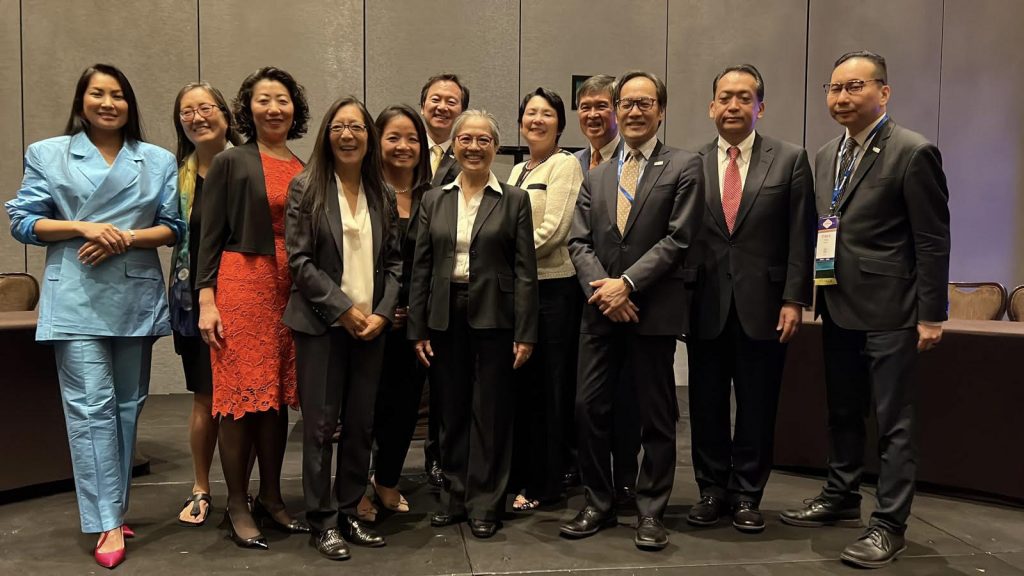 The AABANY Trial Reenactment Team presented its latest production, "From 'Tokyo Rose' to the 'China Initiative': Espionage and AAPIs" on Friday afternoon, Nov. 4, to a capacity audience. We were privileged to be joined by Brian Sun, attorney for Wen Ho Lee, who shared his personal recollections from that landmark case in which a Chinese-American scientist was wrongly accused by the US government of divulging US nuclear secrets to China.
Many AABANY members and leaders spoke on several programs throughout the Convention. If you are among them, thank you for sharing your knowledge and expertise. Please send us your photos and, if possible, a short recap about your program. You can send it to main@aabany.org.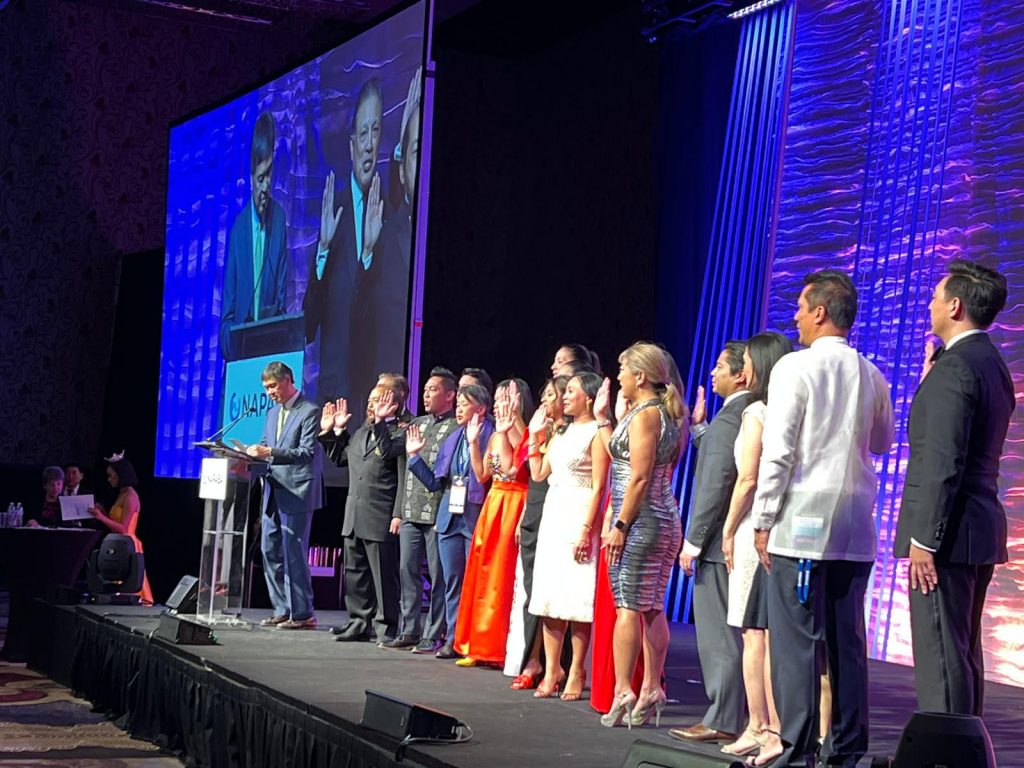 Congratulations to Sandra Leung, NAPABA's new President, and Anna Mercado Clark, NAPABA's new President-Elect. Both were sworn in by the Hon. Denny Chin, together with the entire NAPABA Board, during Saturday night's Gala.
Thanks to NAPABA for putting on a great Convention, which included many first-time attendees. By all accounts, everyone had a wonderful time, learned a lot, forged new connections and renewed existing ones. We look forward to more great things to come in the next year!