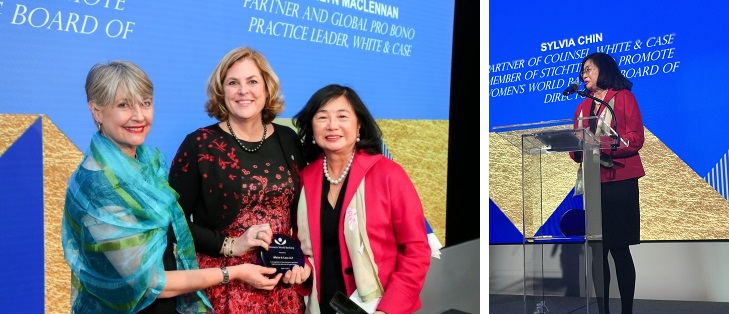 AABANY congratulates White & Case and Sylvia Chin on being recognized by Women's World Banking for their pro bono work on behalf of the organization over four decades, since its founding. The award was presented on April 4 at Women's World Banking's 40th anniversary celebration in New York.
According to the media release, "In 2018, White & Case's global pro bono practice provided more than 120,000 hours of legal services focused on access to justice, promoting the rule of law, and serving organizations with social and environmental missions. Women's World Banking has been a recipient of White & Case's pro bono legal services since our founding."

For more information, visit White & Case's website at 
https://www.whitecase.com/firm/awards-rankings/award/womens-world-banking-honors-white-case-and-sylvia-chin-pro-bono-work
Sylvia is a Past President of AABANY (1994-96) and is current President of AALFNY, AABANY's 501(c)(3) affiliate. Please join us in congratulating Sylvia and White & Case on their well-deserved honor and recognition for their pro bono work on behalf of women across the globe.