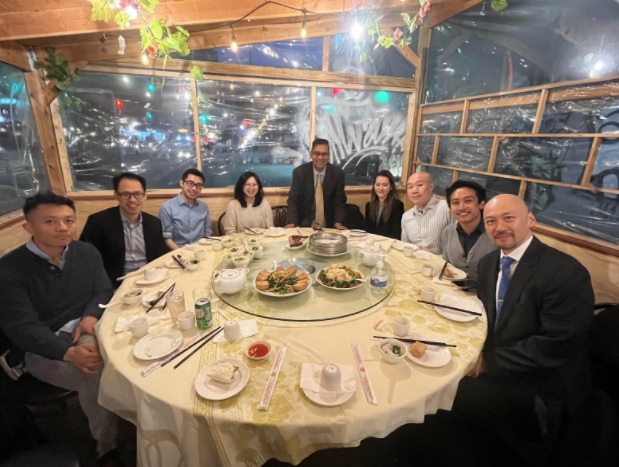 On March 23, the LGBT Committee hosted a group dinner at Wu's Wonton King in Manhattan Chinatown. Attendees enjoyed a delicious family-style feast featuring peking duck, Wu's signature wonton soup, and crispy prawns, among other dishes.
The dinner honored Committee Co-Chair John Vang for his five years of service. Co-Chairs Glenn Magpantay and Jacob Chen surprised John with a bouquet and a speech thanking him for all his hard work.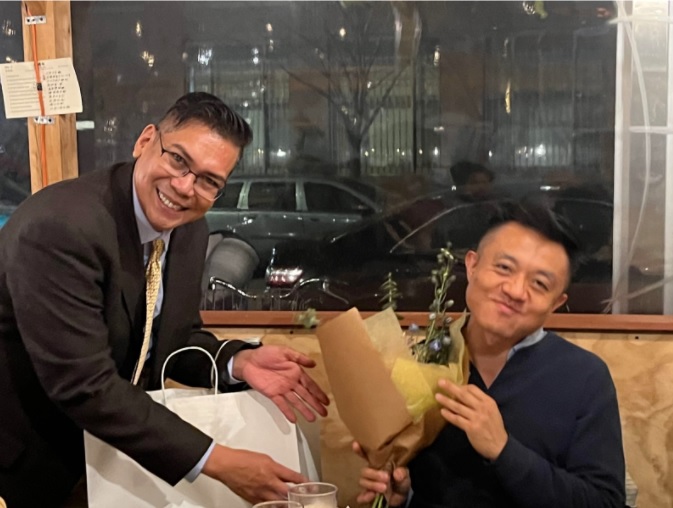 The evening also included a roundtable discussion on future programming by the LGBT Committee. Attendees reflected on what queer Asian spaces could look like. The conversation engaged voices from all areas of law, from the Honorable Richard Tsai of the New York Criminal Court to students at Cardozo School of Law.
Thank you to everyone who attended the event! To learn more about the LGBT Committee, please visit https://www.aabany.org/page/439.