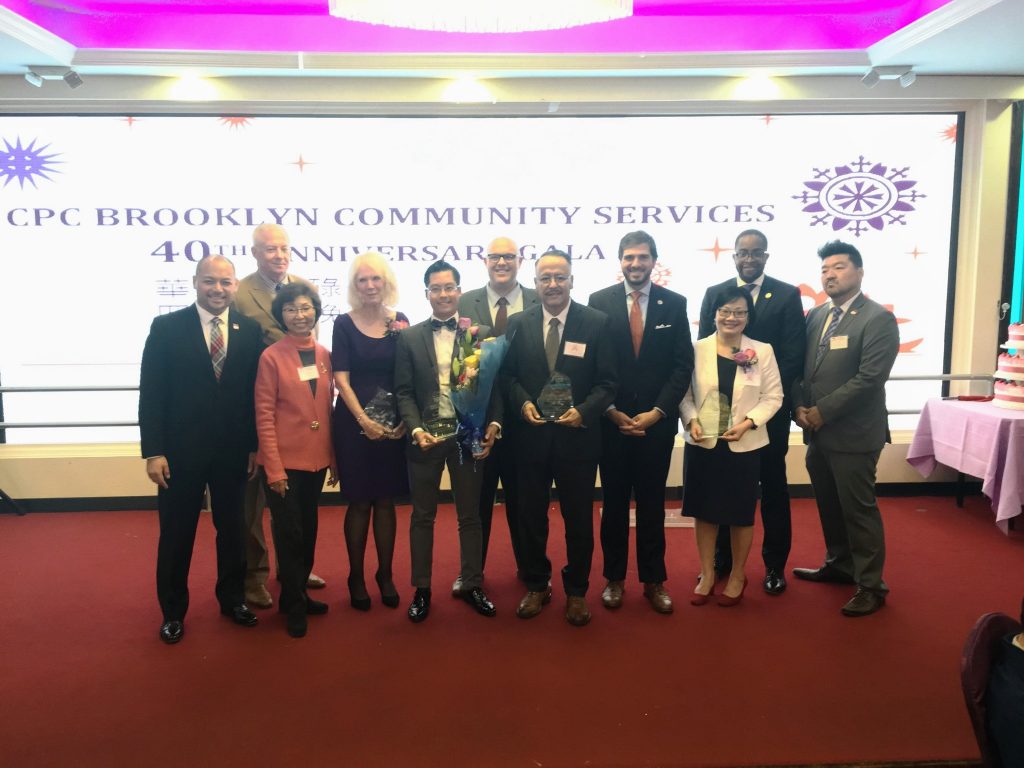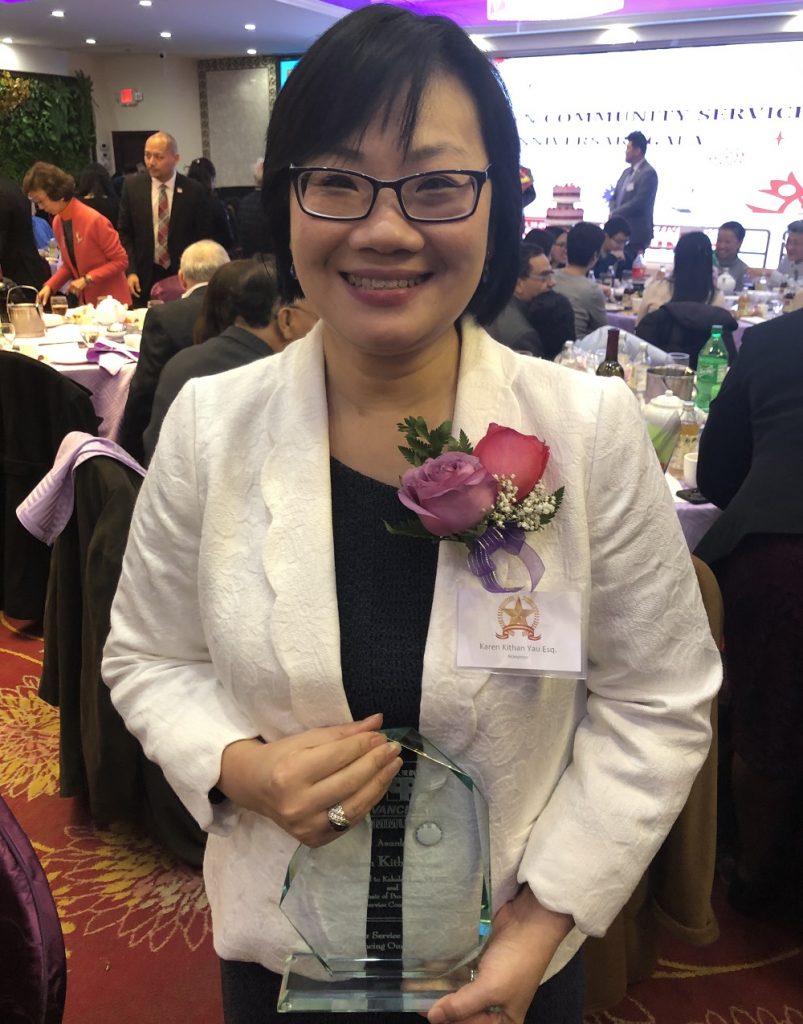 On Thursday, Oct. 17, at the 40th anniversary gala for Chinese-American Planning Council (CPC) Brooklyn Community Services, held at Affable Eatery in Brooklyn, Pro Bono Committee Co-Chair Karen Yau was honored for her work in support of the community. Many AABANY members and leaders came out to celebrate with Karen, including Pro Bono Committee Co-Chairs Pauline Yeung-Ha and Asako Aiba, Government Service and Public Interest Committee Co-Chair Kevin Hsi, AABANY Director of Technology and Professional Development Committee Co-Chair Francis Chin and Executive Director Yang Chen. Karen's family, including her parents, were also in attendance.
AABANY also congratulates the other honorees at the gala dinner:
Dr. Gabriel Rincon, DDS
Board of Trustees Chairman, The Family Health Centers at NYU Langone

Elizabeth Culkin, Principal, PS 176K

Hewett Chiu, Executive Director, NYC Department of Health and Mental Hygiene
President and CEO, Academy of Medical and Public Health Services
Karen, in her acceptance speech, accepted the award on behalf of the Pro Bono Clinic, which has grown in number of clients served and number of volunteers participating, and which started serving clients in Brooklyn last month, in September. The next Brooklyn Pro Bono Clinic will take place on November 21. Please help us spread the word. More details here: https://www.aabany.org/events/event_details.asp?legacy=1&id=1291193 If you are able to volunteer there, contact Asako Aiba at asako.aiba@aabany.org.