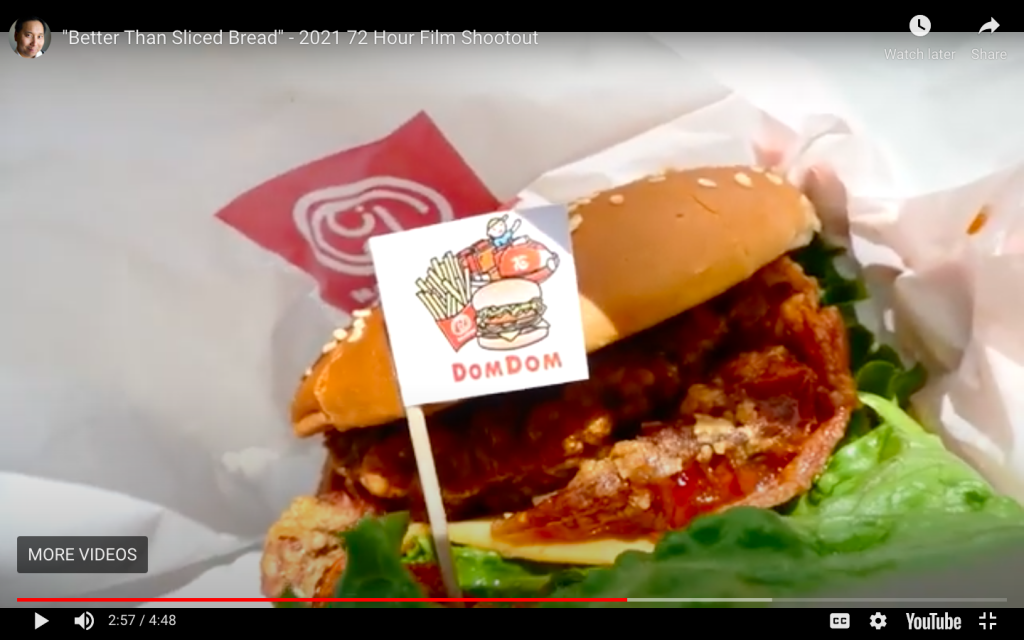 AABANY congratulates Director of Technology Francis Chin, Ben Chan, past Student Outreach Committee Co-Chair and former AABANY member, and Sally Woo, Administrative Law Judge and current AABANY member, for winning best screenplay in this year's 72 Hour Shootout Competition organized by the Asian American Film Lab ("AAFL"). The 72 Hour Shootout Competition is held annually, accepting submissions from across the globe. The AAFL states:
The competition creates a valuable opportunity for filmmakers of color – focusing on Asian American filmmakers – and women, as well as other underrepresented groups, to demonstrate their talent, gain exposure in the entertainment industry and impact the visibility of diverse stories and characters in film. One of the Shootout requirements is that at least one key production member (e.g., director, producer or writer) and a principal actor from each team must be of Asian descent.
Participating teams have 72 hours to write, shoot, and edit a short film of up to 5 minutes long. This year's competition theme was "BE A HERO." Francis, Ben and Sally formed Team Triscribe to produce Better than Sliced Bread, a short film which takes a close look at a young father-daughter relationship following the height of the pandemic. Gifted with free bus tickets to venture beyond the confines of their home, the father-daughter duo rediscovers the pleasure of enjoying a sandwich, a simple meal with endless possibilities, as well as a fantastic upgrade from the plain sliced bread one reliably finds at home. The featured sandwich, a bánh mì, made of "pickled vegetables, pâté, Asian luncheon meat, mayo, and peppers on a crusty roll" is distinguished by its bright colors, flavors, and textures, encapsulating the simple way sliced bread can be revitalized and made exciting with a little extra care, much like our post-pandemic relationships with family.
Team Triscribe dedicated their film to the memory of Corky Lee, one of the most significant contributors to the photographic documentation of Asian American history; his work spanned momentous events in Asian American history like the protests following the 1982 murder of Vincent Chin to everyday life in New York City's Chinatown.
Ben helped write Better than Sliced Bread and played Dr. Apollo. Sally also helped write the short film and was a narrator. Francis played the father, Harry Ong, in addition to producing and directing the film.
Congratulations to the Better than Sliced Bread team! Watch the short film here.