On Tuesday, October 3, 2023 on the corner of Canal and Elizabeth Streets in Manhattan's Chinatown, a crowd gathered for the 12th Annual Commemoration of Private Danny Chen. Danny Chen ended his life while deployed in Afghanistan after suffering from persistent and severe verbal and physical abuse by his fellow soldiers as a result of his race.
At the Commemoration, Pvt. Danny Chen's life and legacy were told in twelve chapters by twelve speakers. The speakers included his family and friends, his teachers and mentors, community activists speaking on behalf of Chinatown Head Start and OCA-New York, and award-winning playwright David Henry Hwang. The Commemoration transported us from Danny Chen's colorful childhood in Manhattan's Chinatown to the gruesome details of the harassment and humiliating treatment he was subjected to while he served his country. You can watch the 12th Annual Commemoration of Private Danny Chen here.
AABANY members Rocky Chin and Marilyn Go, as well as Yang Chen, Executive Director attended the ceremony. The New York Times reported on the observance.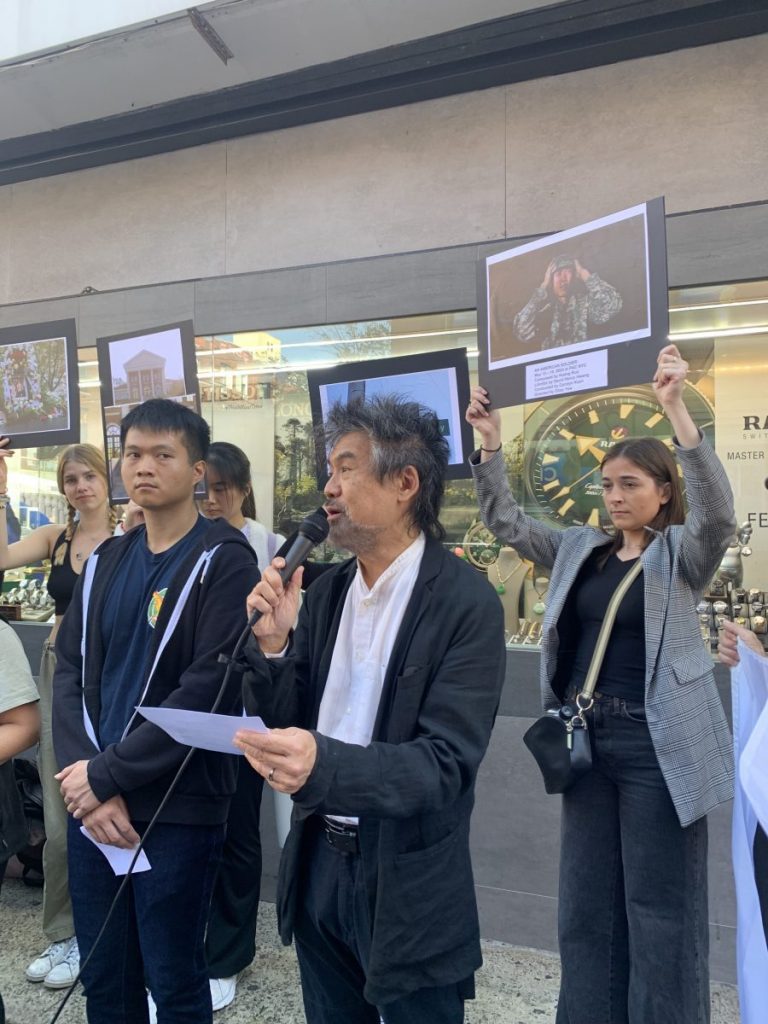 Pvt. Danny Chen's legacy is immortalized by the opera An American Soldier. With a libretto by Tony and Grammy winner David Henry Hwang, An American Soldier recounts the powerful true story of a young soldier from Manhattan's Chinatown who sought to serve his country, only to find his biggest threat was the very people who swore to protect him. It is told through the multidimensional music of Huang Ruo and directed by Obie Award winner Chay Yew. The opera will premiere in NYC from May 12–19, 2024 at the Perelman Performing Arts Center.
To keep Pvt. Danny Chen's legacy alive means to continue the fight against racially motivated injustice and discrimination. Twelve years after his death, Asian Americans are still perceived by individuals and elected officials as "perpetual others." AABANY, alongside numerous community partners, will continue to honor Pvt. Denny Chen's legacy as we pursue our mission of advancing social justice, diversity and inclusion for the AAPI community.