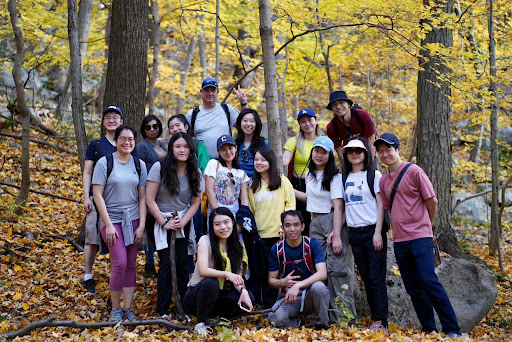 On October 28, 2023, AABANY's Asia Practice Committee hosted a foliage hiking trip in Cold Spring, New York.  The Membership Committee was a co-sponsor of the hiking trip. This event was a perfect escape from the hustle and bustle of city life, offering all participants a refreshing break and the opportunity to connect with fellow nature enthusiasts.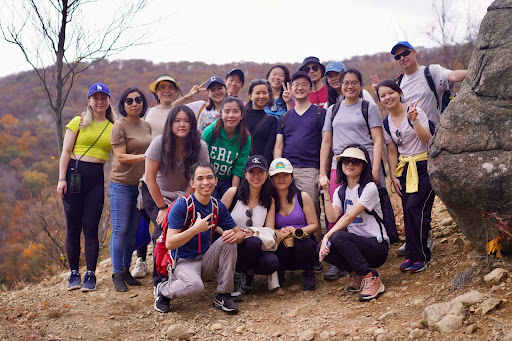 Our chosen path for the day was the Bull Hill Trail, a delightful 3- to 4-hour hike that was accessible to both seasoned hikers and newcomers. The trail was well-marked and easy to follow, and its scenic views of the Hudson River and the surrounding area were nothing short of breathtaking. As we meandered through the woods, we found ourselves immersed in a stunning display of fall foliage, with trees cloaked in vibrant shades of red, orange, and gold.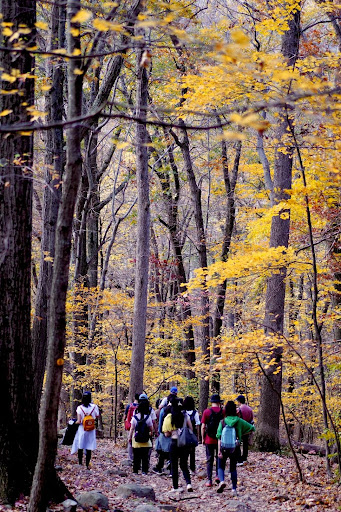 One of the highlights of our journey was the discovery of ruins from a burned-down mansion, adding a touch of history and intrigue to the hike. It prompted us to ponder the stories and events that had once unfolded in this now-abandoned place. After the hike, a group of 10 participants gathered for dinner at the Riverview restaurant.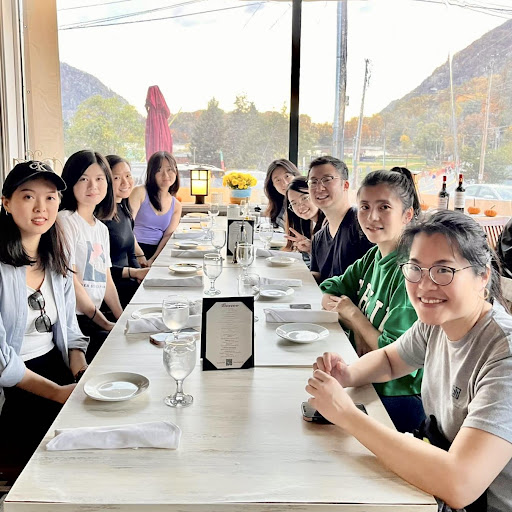 We extend our heartfelt thanks to all the participants who made this journey memorable.  The Asia Practice Committee looks forward to organizing more enriching events that promote the beauty of nature, the spirit of adventure, and the bonds of community. To learn more about the Asia Practice Committee and how you can get more involved, click here.