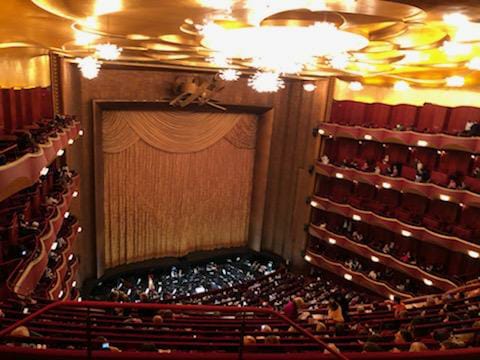 On Nov. 14, the Membership Committee together with the Asia Practice, Intellectual Property, and Real Estate Committees hosted a Night at the Opera, gathering about 30 AABANY members with friends and family to see a performance of "La Bohème" at the Met in Lincoln Center.
Before the performance a group of attendees mingled and enjoyed drinks and quick bites at the bar outside the Family Circle. Then, at 7:30, everyone went inside to take their seats. The AABANY contingent took up nearly three rows of seats.
For some it was a first-time experience that was greatly enhanced upon the discovery of subtitles that appeared on a thin bar that stretched across the row. Each person could see the subtitles displayed directly in front of them.
The sets were breathtaking and the score by Puccini was classic and timeless. The performances were excellent, and the main cast included two Asian Americans, with Hei-Kyung Hong playing the tragic character Mimi.
By all accounts, this event was a hit among those who attended. Talk is already brewing about another Night at the Opera. Stay tuned!
Thanks to everyone who came, and thanks especially to Membership Director Beatrice Leong for organizing the event.