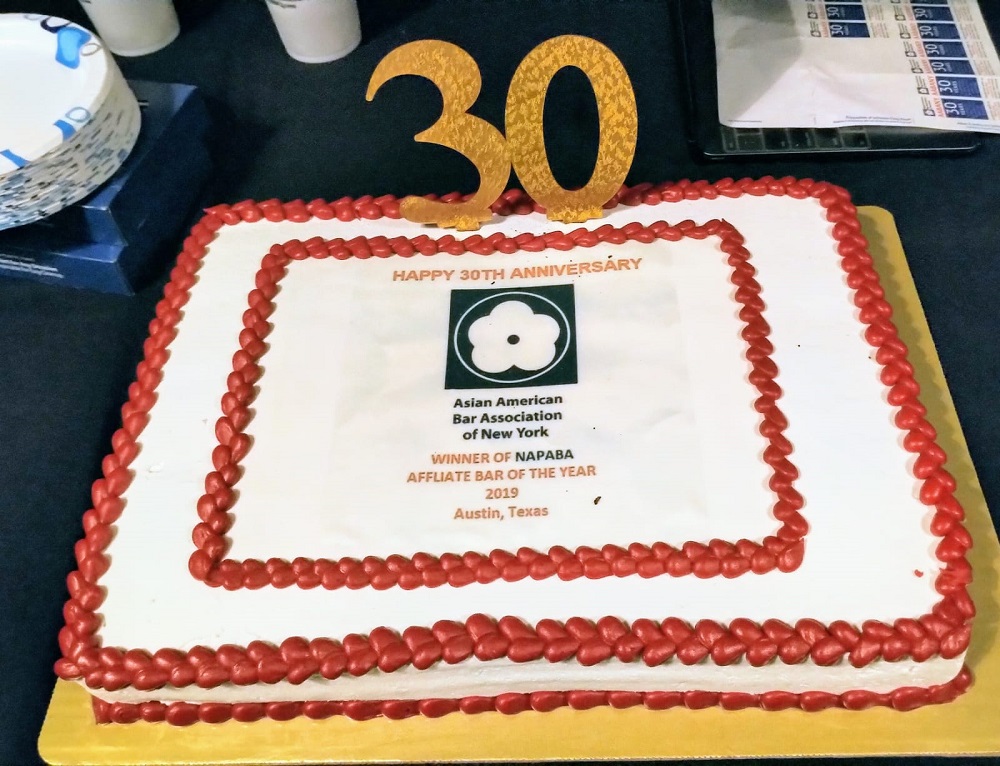 On Thursday evening, Nov. 7, AABANY celebrated its 30th birthday at Cooper's Old Time Pit Bar-B-Que, just around the corner from the JW Marriott in Austin, Texas, at which the NAPABA Convention was taking place. AABANY members who were attending the Convention came out in force and brought friends from various affiliates from around the country. Over 60 attendees filled a section of one of the event rooms on the second floor. Among the attendees were members who were there at the start of AABANY, including Rocky Chin, Hon. Marilyn Go, Hon. Denny Chin (who served as President from 1992-93) and his wife Kathy Hirata Chin. Past Presidents Vincent Chang, James Chou, and Dwight Yoo also attended, as did current President Brian Song. Membership Director Beatrice Leong organized the celebration; she secured the venue and placed the food order, and she also ordered the cake. The authentic
Texas barbecue fare was a big hit, and the cake came out with sparklers.
Thanks to all our members and friends for coming out to celebrate with us in Austin!