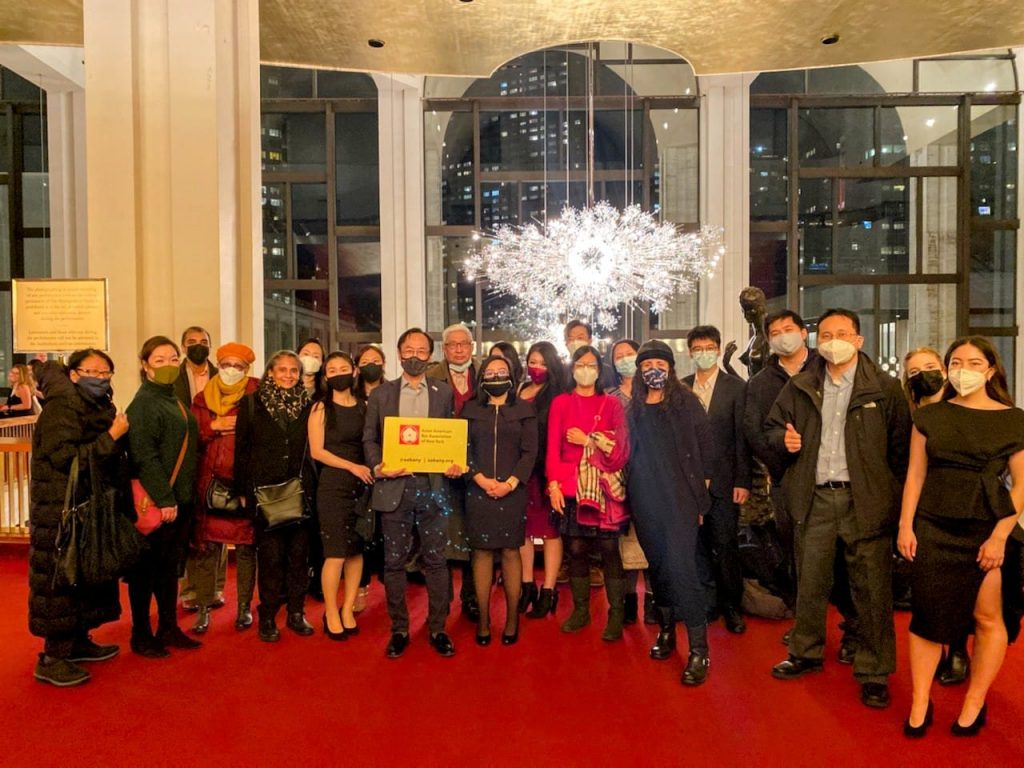 On Tuesday, November 16, AABANY went to the Met Opera at Lincoln Center, an elegant night out co-sponsored by the Membership and Young Lawyers Committees. "Turandot" proved to be a spectacular feast for the eyes, dappled with humor, tragedy, and an age-old story of unrequited love, sacrifice, and pursuit.
More than 45 members and guests enjoyed some lighthearted networking on the Family Circle level before the start of the show, and photos were taken against the famous chandeliers of the Opera House. The experience was enhanced with each person having their own personal subtitles, dimly lit on the backs of the seats in front of them. Some played with various language settings, to see if in fact, they retained their Italian lessons from high school.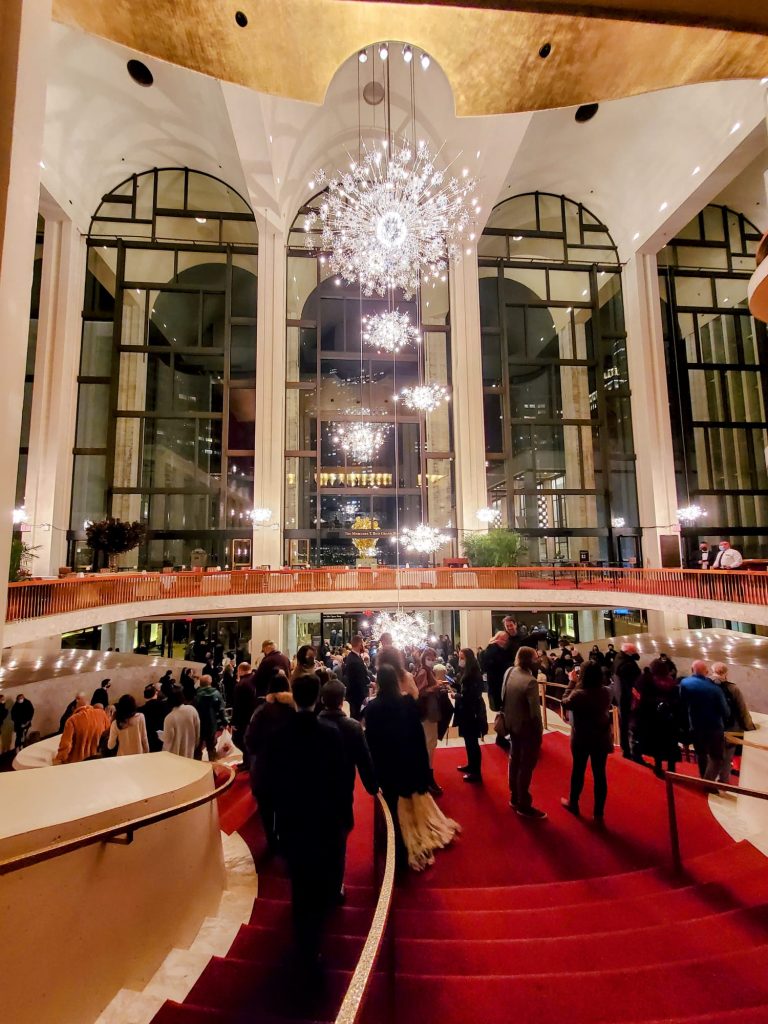 The sets were stunning and the score by Puccini was exquisite. Not a soul wasn't moved during Act III when the famous "Nessun Dorma" tenor aria vibrated throughout the theater.
Thanks to everyone who came, and thanks especially to Membership Director Beatrice Leong for organizing the event.  Fun fact: Daphne Chen Matthews, Membership Committee Co-Chair, met both the left and right stage managers on her way home, who confirmed that Turandot "is a perfect introduction to Opera."  We hope to host more opera nights in the future.
To learn more about the Membership Committee go to http://www.aabany.org/?page=130. To learn more about the Young Lawyers Committee go to http://www.aabany.org/?page=123.