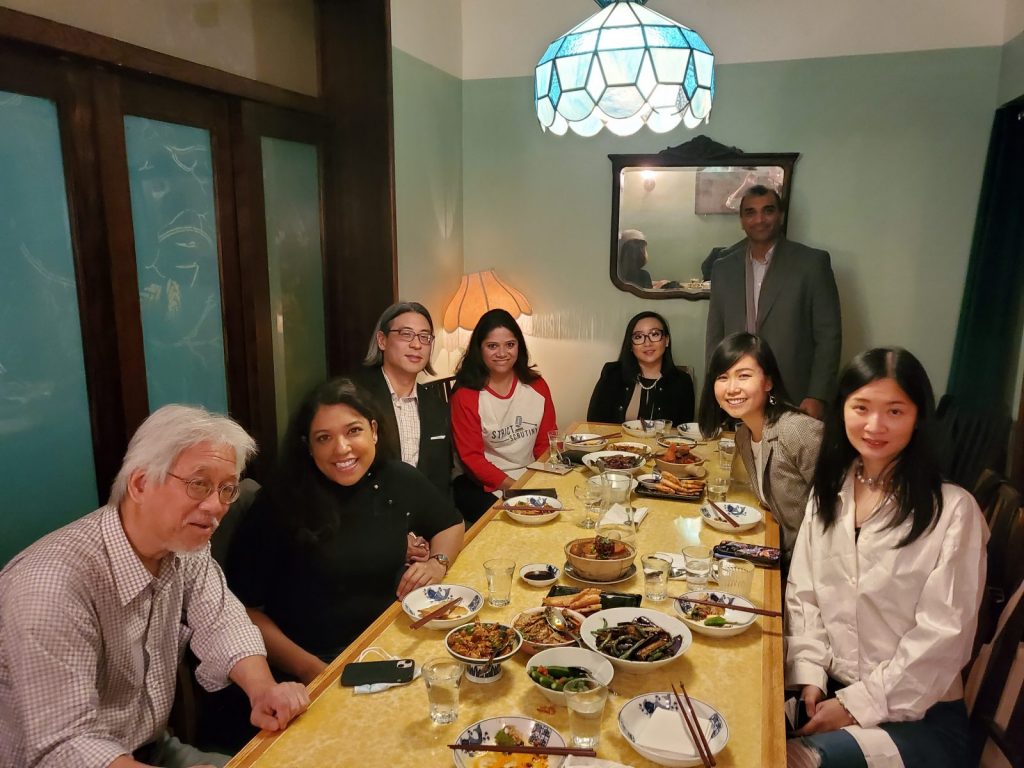 On May 12, 2022 the Membership and Bankruptcy Committees hosted a dinner at Cafe China. The acclaimed restaurant is known for its classic Sichuan favorites such as cumin lamb and tea-smoked duck. Membership Vice Chair Ashley Shan planned the family style menu, and the group had a great time discussing food, tv and career goals.

We thank Will Hao, Bankruptcy Chair, for co-hosting!

AABANY is trying to support small Asian owned businesses and restaurants through our Restaurant Series, which will be held twice a month. Our next event is at Louie's Pizza, whose owner and his father stood up for the victim of an anti-AAPI attack. Louie and Cazim courageously came to the help of an elderly Korean woman who was being robbed and attacked in front of their store and were themselves stabbed in the process. We hope you will join us in supporting the restaurant on May 28, 1pm at Louie's Pizza (8134 Baxter Ave, Queens). For more information and to register, please visit https://www.aabany.org/events/event_details.asp?legacy=1&id=1638502. For more information, please email Membership Director Christopher Bae at main@aabany.org.