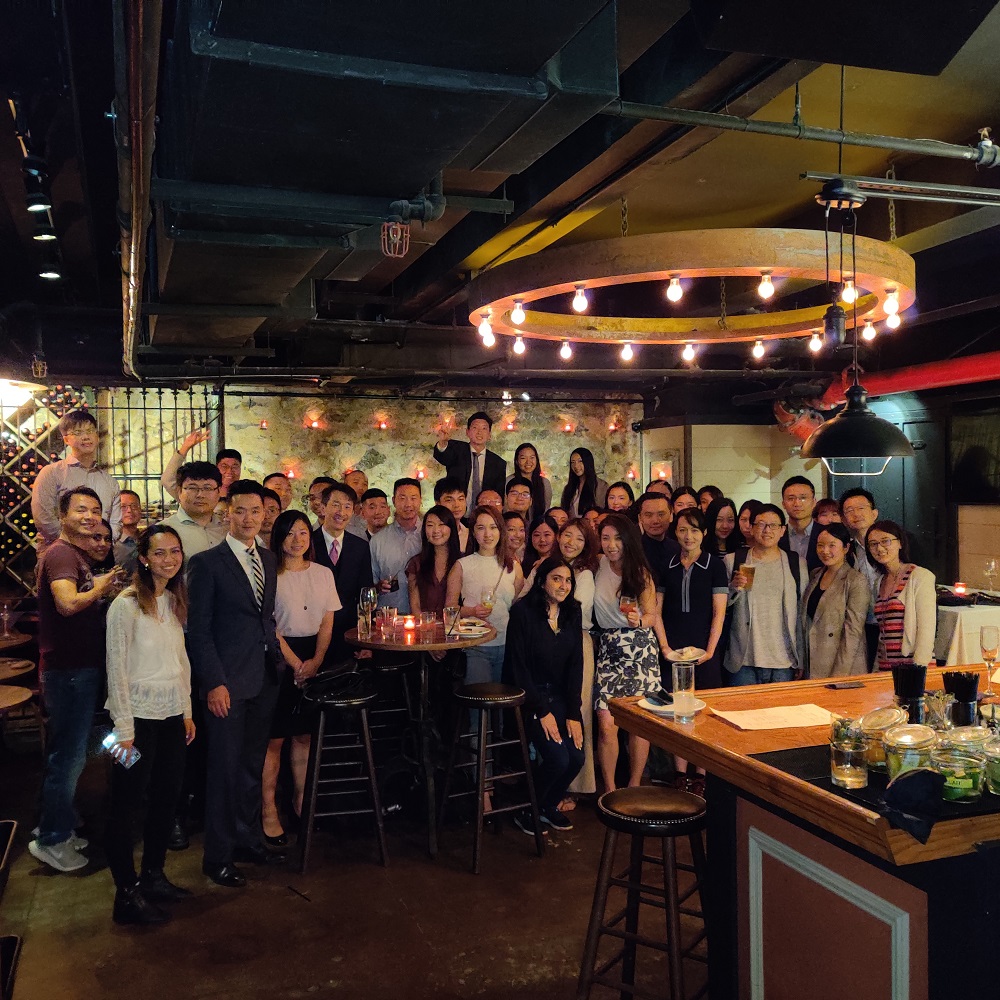 AABANY's Student Outreach Committee was pleased to host the Annual Law Student Mixer at District Social in midtown Manhattan on Thursday, September 6, 2019. Local APALSA leaders, law students, and AABANY members gathered to mingle and foster new connections. Following in the footsteps of last year's Law Student Mixer, the entire private cellar of the venue was specifically reserved for this event. Despite the weather, there were 60 attendees present, filling out the venue space. Attendees were treated to an assortment of delicious gastropub foods including flatbreads, sliders, and parmesan fries.
The event was co-sponsored by AABANY's Asia Practice, Membership, Student Outreach and Young Lawyers Committees. The committees were successful in introducing law students to AABANY at what was the first AABANY event for many of them.
Thank you to the co-chairs of the four committees for co-hosting this successful event. If you are not already a member, we hope your attendance brings you closer to becoming a member or renewing your membership, and thank you to all of the members who came out. We encourage everyone to attend the next AABANY mixer on October 30.