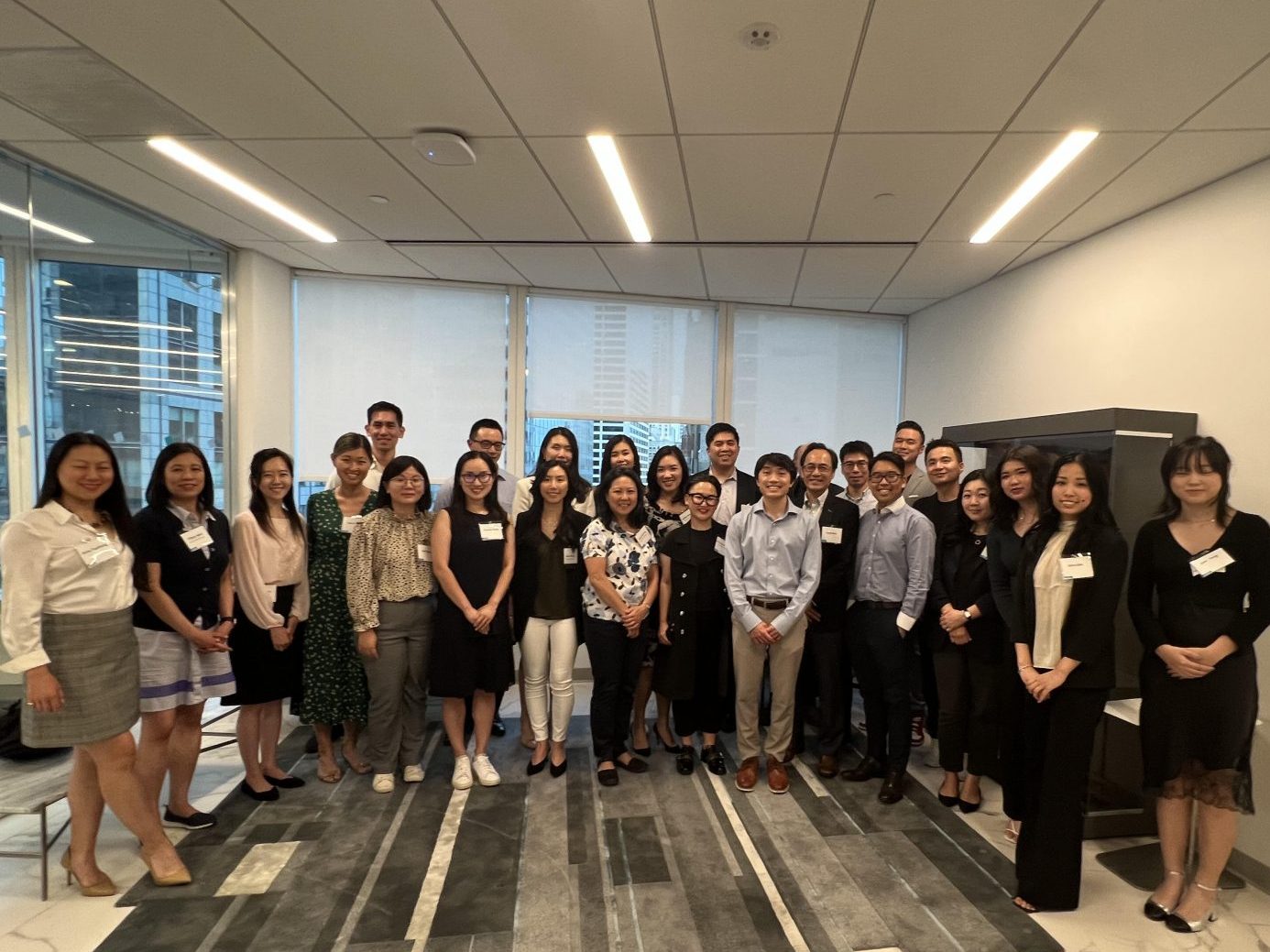 On June 20, 2023, the IP Committee hosted the next of its "Dumplings & Discussion" series at Fish & Richardson ("Fish") with Kelly Koyama-Garcia as the guest speaker. She is the SVP, Corporate Secretary & General Counsel at Louis Vuitton America. Participants enjoyed pork and chive dumplings, Buddha's Delight, chicken dumplings, and many other Chinese dishes. Jeffrey Mok, IP Committee Co-Chair and Principal at Fish, moderated the discussion and kicked it off by asking Kelly her favorite type of dumpling. Without a second thought, Kelly revealed that it is Xiao Long Bao from Din Tai Fung. 
Over the course of the evening, Kelly openly shared her unique experiences that have led her to her current position at Louis Vuitton Americas. Outside of her work, Kelly is an active member of AABANY and the co-chair of the Retail Law Practice Group at the Association of Corporate Counsel. Kelly shared her personal experiences that have paved the way for choosing the legal profession and navigating challenging moments as an Asian female leader in her industry.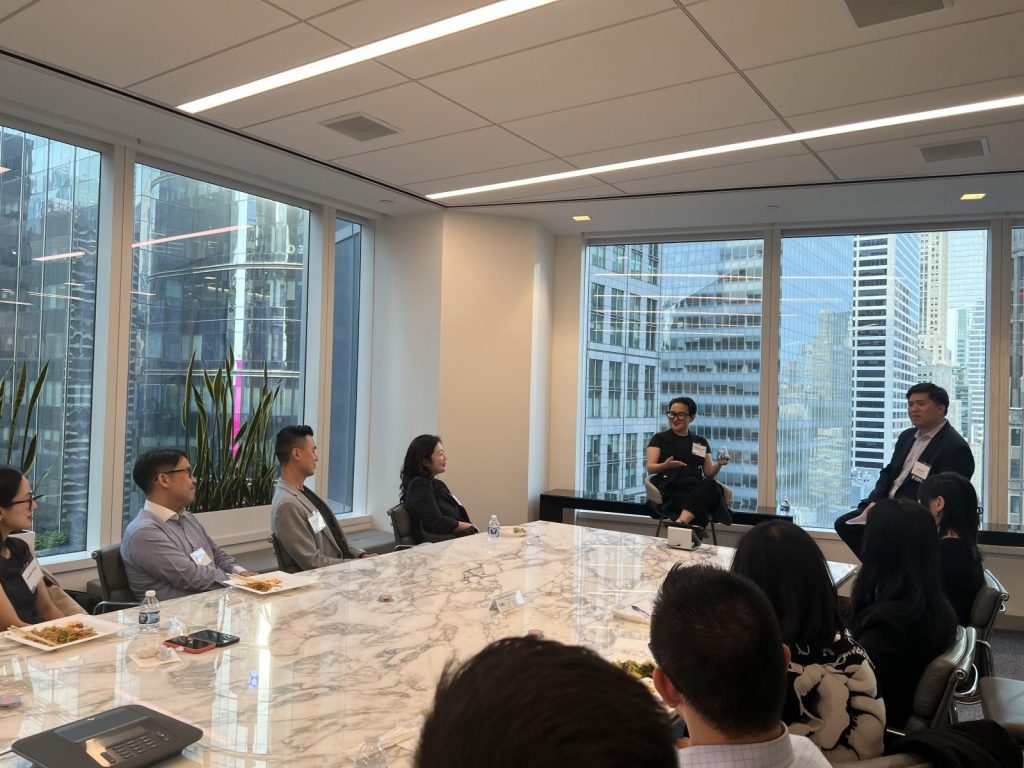 Kelly recounted the start of her interest in the legal profession after interning in D.C. for Congressman Patrick Kennedy in her junior year of college. Surrounded by law students and former lawyers, Kelly was inspired by her colleagues to apply to Boston University Law School and became the first in her family to attend law school. She began her career at Cleary Gottlieb Steen & Hamilton in New York specializing in bankruptcy for five years before joining McGraw-Hill as an in-house counsel focusing on mergers and acquisitions. She pointed out the different skill sets she had to learn transitioning from working at a law firm to working in-house. As Kelly tackled challenges of her position at McGraw-Hill, she also had a clearer idea of how she wanted to progress from there. She recalled applying to a broad range of industries, including fashion and retail, when a serendipitous rejection from DKNY referred her to a position at Marc Jacobs. Kelly took a proactive approach at Marc Jacobs which allowed her to tackle a plethora of legal projects by establishing the first in-house legal department for the brand. In the ten years she spent working at Marc Jacobs, she maintained meaningful relationships, one of whom interviewed her for her current position at Louis Vuitton Americas in 2018.
Kelly talked about her day-to-day responsibilities at Louis Vuitton and how she creatively strategized for whatever issue came up. At a brand where the legal structure differs greatly from other companies, the biggest legal concerns Kelly finds herself dealing with are consumer-facing privacy laws and compliance that are ever changing.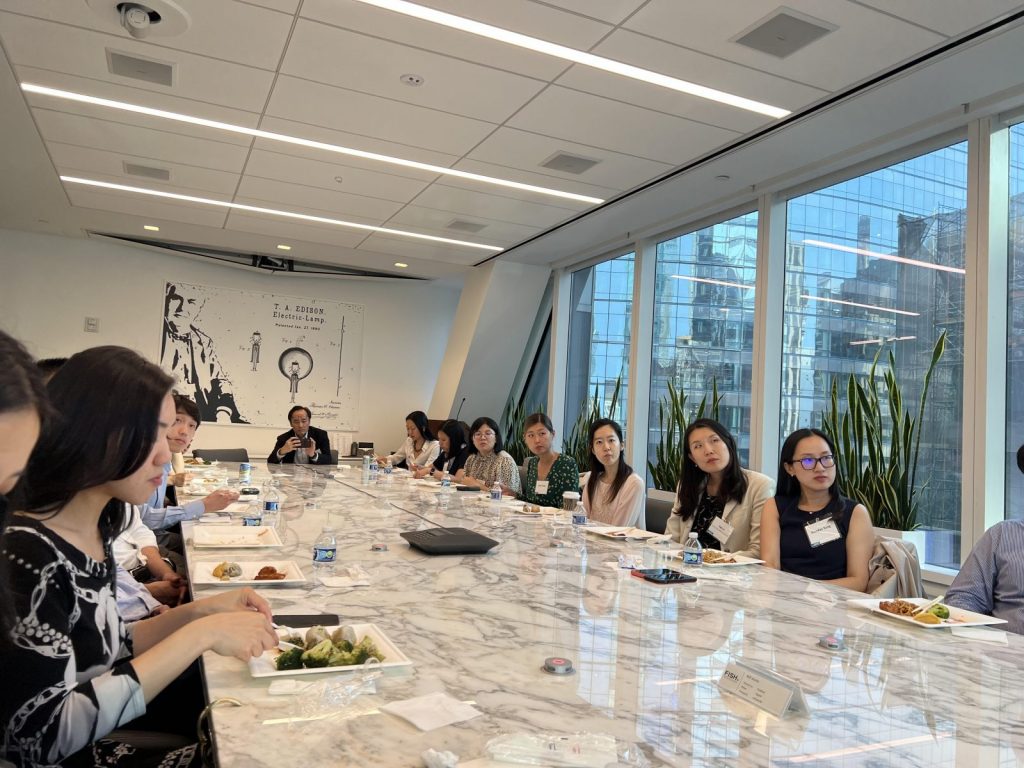 Kelly's journey elicited many thought-provoking questions from all the attorneys attending and she also shared some moments of prejudice she encountered as a woman and person of color. Despite how far she has come since her first day as an associate, Kelly still encounters racism and sexism in her industry. She highlights the importance of visibility and representation by drawing strength from her personal experiences and recognizes that much still needs to be done.
After the in-depth discussion and lively Q&A that followed, attendees continued to enjoy drinks and food during the networking reception that capped the event.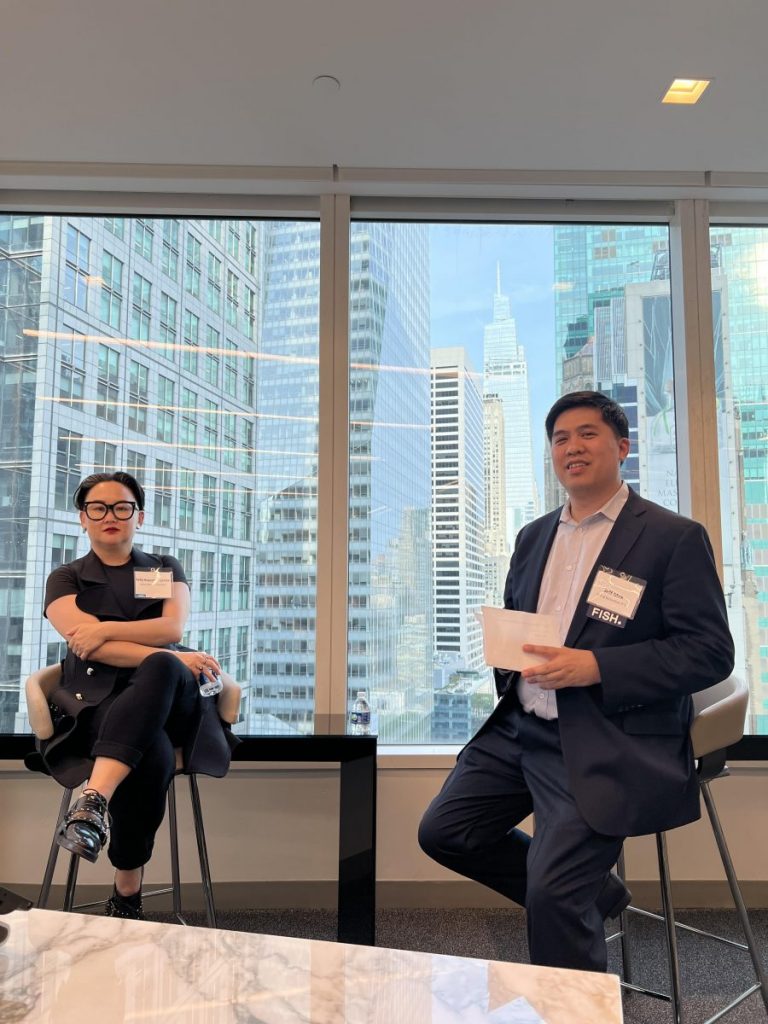 Thanks to Jeff Mok, Co-Chair of the IP Committee for organizing a well-attended and insightful program. To learn more about the IP Committee and how you can get involved, go here.