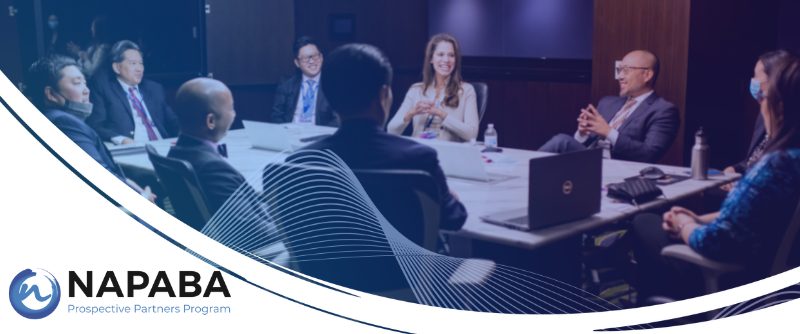 Now Accepting Applications!
Application Deadline: Friday, August 18 at 8:00 pm ET
The NAPABA Prospective Partners Program (PPP) application is now open! If you are a senior associate or of counsel at a major law firm who is approaching consideration for partnership, the PPP is designed for you. The PPP aims to increase the number of Asian American, Native Hawaiian, and Pacific Islander partners at major law firms through introduction, mentorship, and relationship building. Sessions will take place at the 2023 NAPABA Convention in Indianapolis, Indiana, November 9-12.
Prospective partners will receive mentorship and guidance on their career development and connect with senior in-house counsel where they will have an opportunity to introduce themselves and the services of their firms.
Additionally, prospective partners will be paired with a partner mentor from a different law firm who will provide feedback and guidance on the prospective partner's introduction presentation and career development.
The deadline to apply for this program is 8:00 pm ET on Friday, August 18.