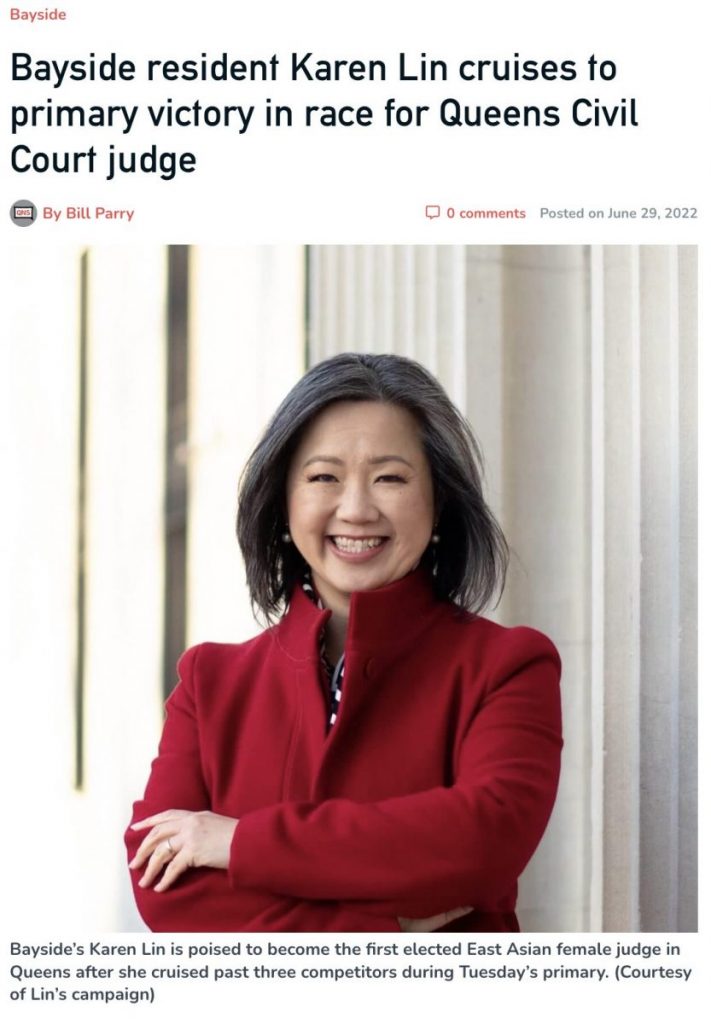 On June 29, 2022, QNS published an article congratulating Karen Lin for her historical primary victory in the race for Queens Civil Court Judge. Karen Lin, an AABANY member, is the first East Asian female judge elected in Queens.
Unofficial election results from the Board of Elections in the City of New York reflect that with over 97% of the scanners reported, Lin captured around 40% of the vote. Responding to her victory, Karen said, "It has been a long but exhilarating and inspirational day of talking with voters, and I am humbled and honored for the tremendous show of support all throughout Queens. I'm proud of the determined and focused campaign we ran and gratified for the support of my family and the community. On to the next step!"
To read the full article, click here. To learn more about Karen Lin's profile, click here.