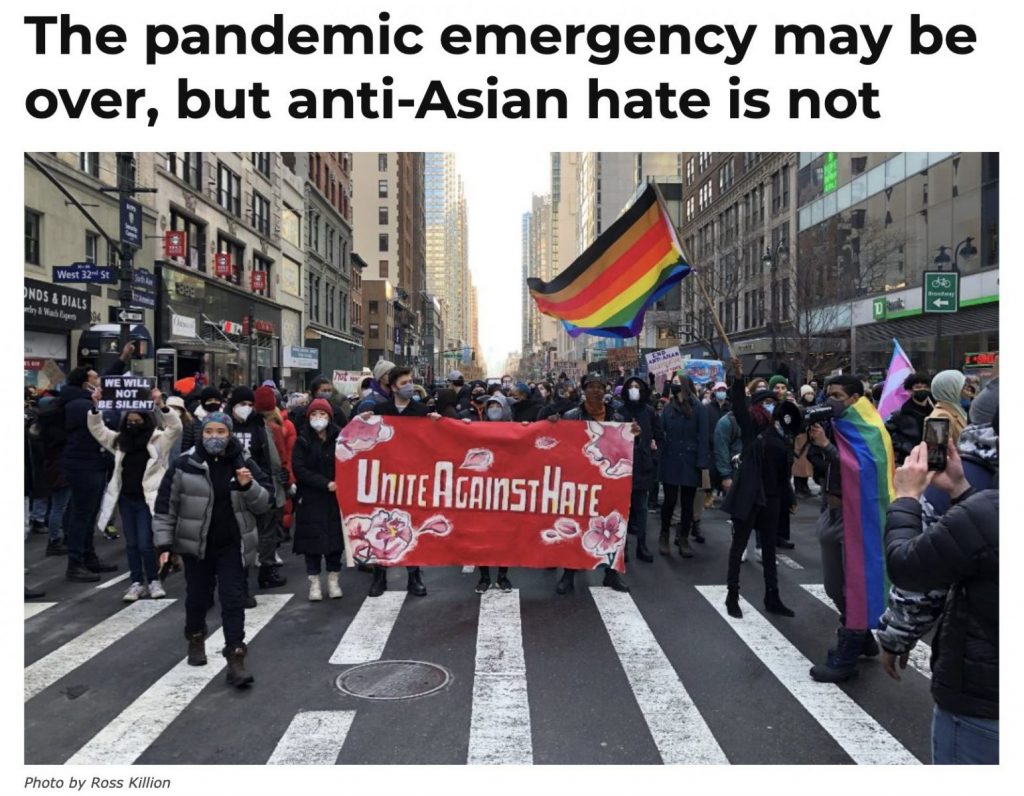 On August 21, 2023, AsAm News published a piece written by Rachel Phua titled "The Pandemic Emergency May Be Over, But Anti-Asian Hate Is Not." AABANY was featured in this article, which details the alarming ongoing hate crimes against Asians in America and its effects on Asian-Americans.

The research of Dr. Elaine Chiu, law professor at St. John's University and past chair of AABANY's Anti-Asian Violence Task Force, was cited to describe the discrepancy between official statistics and AABANY's statistics regarding anti-Asian hate crimes. The article notes "although official statistics show that anti-Asian hate crime rates have fallen, AABANY found 233 anti-Asian incidents in New York City over the first three quarters of 2021, compared to 118 hate crimes the NYPD reported."

In response to these persisting crime rates, AABANY has been pushing for hate crime prosecution reforms. The article noted that "AABANY wants the state and city to lower the standards needed to prove a hate crime, partly by changing the phrase 'in substantial part' to 'in part,' and including all offenses — unless explicitly excluded from the law — as possible acts of hate." Chris Kwok, co-chair of AABANY's Anti-Asian Violence Task Force, said they are working with state lawmakers to introduce a bill to update the law.
Yang Chen, AABANY's Executive Director, was quoted in the article stating that "before Covid came, Trump had already reoriented the US-China relationship. Covid set Trump on fire," and noted lingering concerns over foreign policy rhetoric at the federal level.

To read the full article, click here.