On October 19, 2023, the Asian American Bar Association of New York (AABANY) celebrated its 34th Anniversary with its Third Annual Founders' Day, held at FTI Consulting, at their Midtown West Manhattan office. This annual event celebrates the establishment of AABANY as a bar association in 1989. AABANY pays tribute to its visionary Founders who played a critical role in laying the groundwork for AABANY's emergence as the nation's largest affinity bar association, currently with more than 1700 paid members.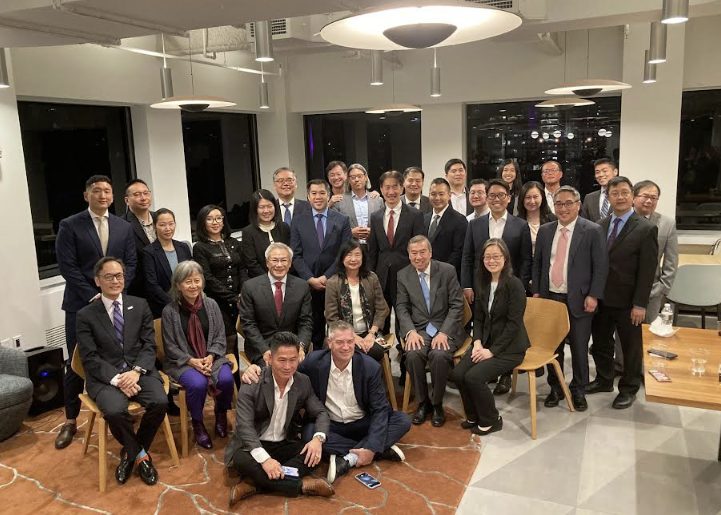 The night opened with a light reception, as members trickled into the venue. Conversation flowed freely as attendees shared fond memories and anecdotes about AABANY. AABANY's Membership Director, Christopher Bae gave welcoming remarks, introducing the lineup of speakers. He then passed the floor to Karen Kim, AABANY's President, who provided an overview of the organization and shared her perspective on AABANY's development in recent years Her speech underscored the organization's remarkable growth, emerging as a vibrant and inclusive community of legal practitioners. 
Following her, past AABANY President (2014-2015), Glenn Lau-Kee, delivered a moving speech as the event's keynote speaker. With great depth and insight, Glenn delved into the origins of our organization, offering a captivating narrative of its founding journey and the challenges its first members faced. Glenn's words struck a chord with the legal professionals in attendance, serving as a poignant reminder of AABANY's remarkable journey. As Glenn concluded his speech, he was faced with a wave of resounding applause. His words had a profound impact on the attendees, leaving a sense of gravity in the air as they continued to mingle, network, and enjoy food and drinks. 
Executive Director Yang Chen also spoke, reminding attendees of AABANY's many milestones over the years. He highlighted Chris Kwok's work on the Anti-Asian Violence Task Force, speaking at length regarding the two vital reports that the Task Force released. Furthermore, he talked about the short film recently released by the Task Force, " Voices against Anti-Asian Hate." Attendees were invited to screen the short film at the event. Yang Chen explained that the video was slightly updated from the version first screened at the Fall Conference, and he invited attendees who watched it at Founders' Day to share their feedback before the film is finalized and released to the general public. Those who saw the video offered positive feedback with some useful suggestions for the Task Force to consider.
Many notable AABANY leaders and members were present at this year's Founders' Day, including Hon. Marilyn Go (Ret.), founding AABANY member Hugh Mo, Anti-Asian Task Force Chair Chris Kwok, and many Board members and Committee Chairs. "[I am] thrilled to have been able to spend time with AABANY's range of members, in particular some of its founders," exclaimed Jason Sabot, Senior Managing Director  at FTI consulting. "The organization is so central to supporting and furthering Asian American interests in New York. Thank you for all you do, AABANY."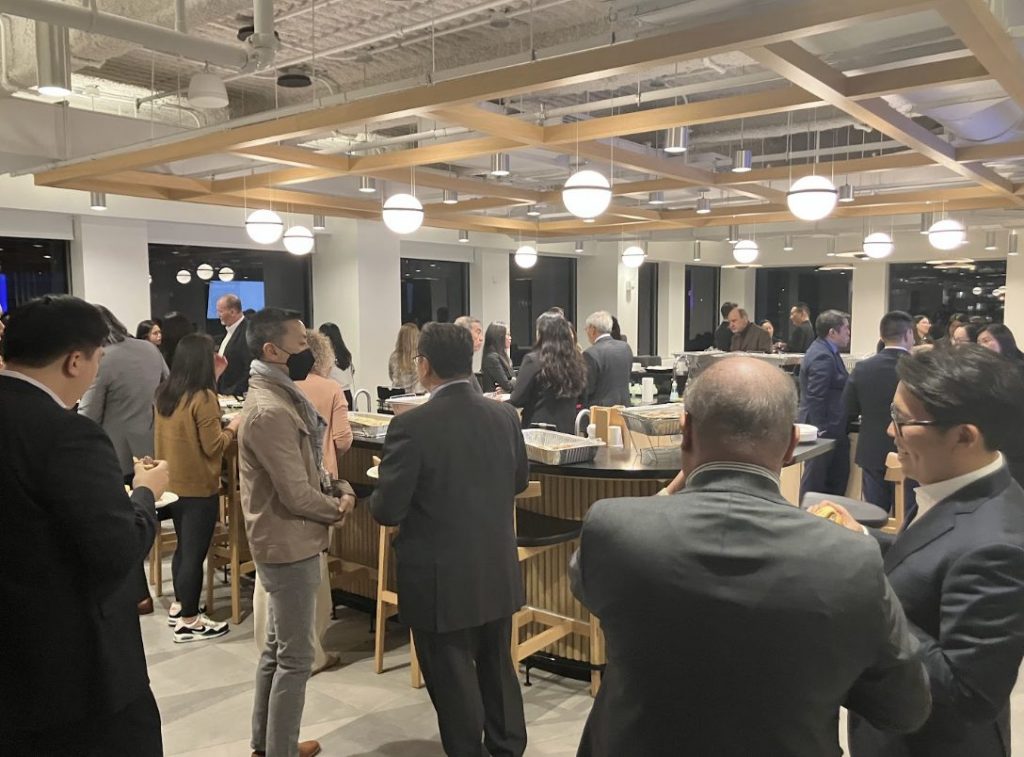 As the event drew to a close, Beatrice Leong, AABANY's Vice President of Programs and Operations, aptly captured the sentiment of the evening, stating: "Tonight is proof that AABANY will last through the centuries— we began with just a handful of founders, and now we've grown into a thriving and expansive community. The legal professionals in the audience tonight exemplify the unity of the AAPI legal community, solidifying AABANY's lasting presence as both an organization and an institution."
Our gratitude goes out to Christopher S. Bae, AABANY's Membership Director, and the dedicated Membership Committee for their outstanding efforts in organizing this wonderful event. AABANY also thanks FTI Consulting for generously providing the venue, food, and drinks for Founders' Day, as well as their enduring support and partnership. AABANY is delighted to mark its 34th anniversary with the esteemed guests in attendance. We look forward to celebrating AABANY's 35th anniversary in 2024!