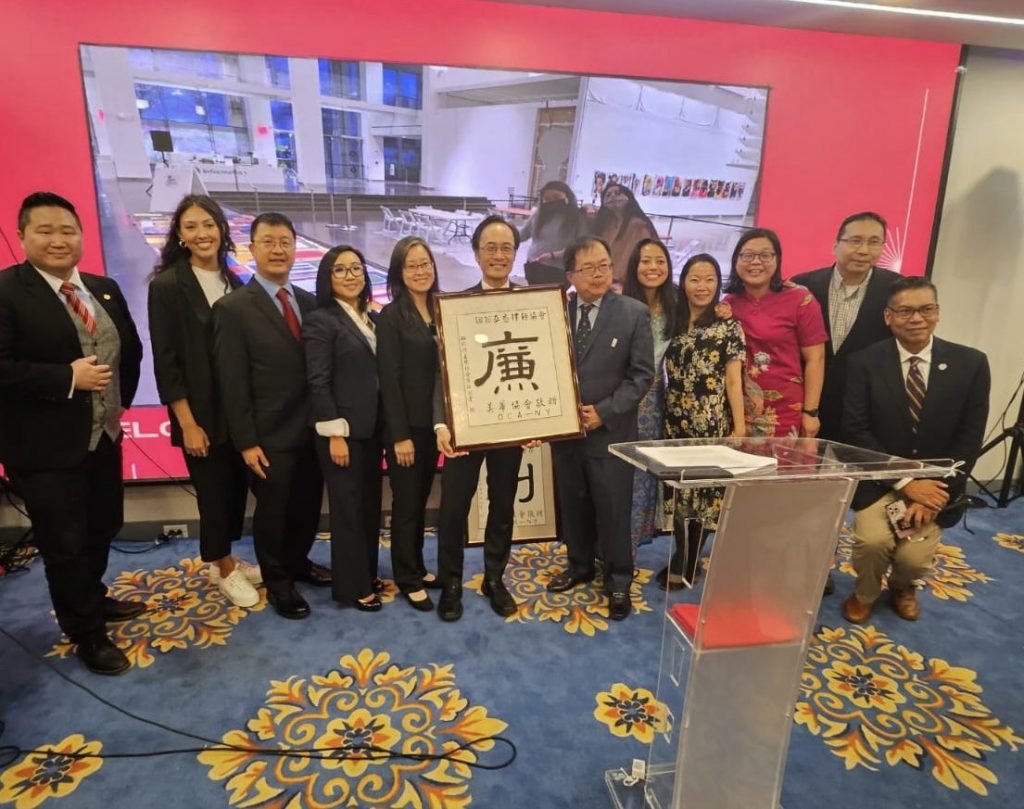 On the evening of September 22, 2023, OCA-NY Asian Pacific American Advocates of New York presented a Community Award to AABANY. Honorees gathered in Chinatown to attend OCA-NY's Community Service and Leadership Awards Gala, hosted at the House of Joy on Pell Street in Manhattan Chinatown.
OCA-NY is a national non-profit civil rights organization, dedicated to "promoting and protecting the political, economic, and cultural rights of Asian Pacific Americans in America." Founded in 1973, OCA was established to advocate for Asian Americans on the national level, providing a robust platform for representation and change for Asian Americans across America. OCA's New York Chapter hosts a variety of programs, focused on transforming public policy and engaging in active community advocacy.
This year's Community Service and Leadership Awards Gala was the first in-person gala hosted by the New York chapter since the start of the COVID-19 pandemic. The gala celebrated a wide range of renowned local leaders, as well as organizations that have made significant contributions to the community. AABANY congratulates our fellow honorees:
Tzi Ma, Lifetime Achievement Award
Assemblymember Steven Raga, Leadership Award
Mohamed Q. Amin, Trailblazer Award
Chinatown Ice Cream Factory, Community Award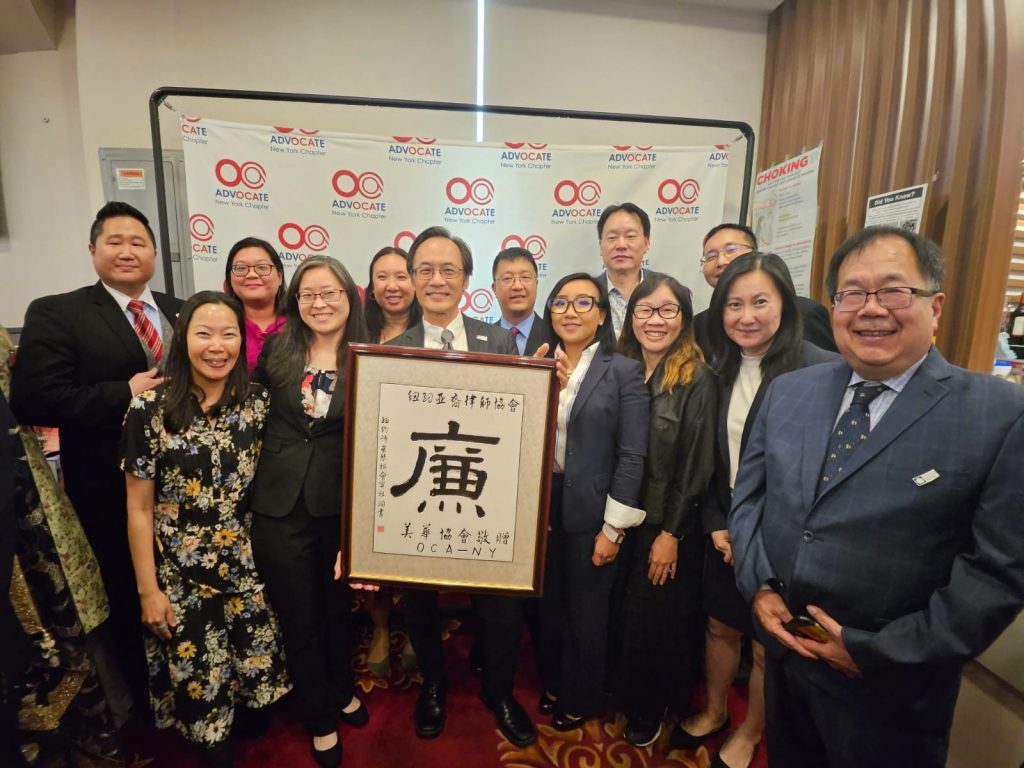 As recognized by OCA-NY, AABANY has made significant contributions to the AAPI community through various initiatives and programs. Established in 2015, AABANY's Pro Bono clinic has provided crucial legal assistance and support to members of the AAPI community who may be facing legal challenges but are hindered in finding legal advice and information that is linguistically and culturally accessible. This initiative has been supported by AABANY's Legal Referral and Information Service (LRIS), started in 2020. Since then, LRIS has served as a vital resource for individuals seeking legal representation, ensuring that community members have access to reliable legal information and can connect with qualified attorneys who can assist them with their legal needs by speaking their language and understanding their cultural background and context. Responding to rising incidents of anti-Asian hate and violence, AABANY has also established an Anti-Asian Violence Task Force. Active since 2021, the Task Force has worked tirelessly to raise awareness, advocate for policy change, and provide support to victims and their families. Collectively, these initiatives reflect AABANY's unwavering commitment to serving and advocating for the AAPI community, making a positive impact on and advancing the well-being of the AAPI community in New York and beyond.
At the gala, former AABANY President Vince Chang presented the award to AABANY, which was accepted by Yang Chen, Executive Director. OCA-NY presented each honoree with a Chinese character, rendered in calligraphy and framed, which OCA-NY believes best represented each honoree. AABANY's character was 廉 (lián), symbolizing "fairness and integrity."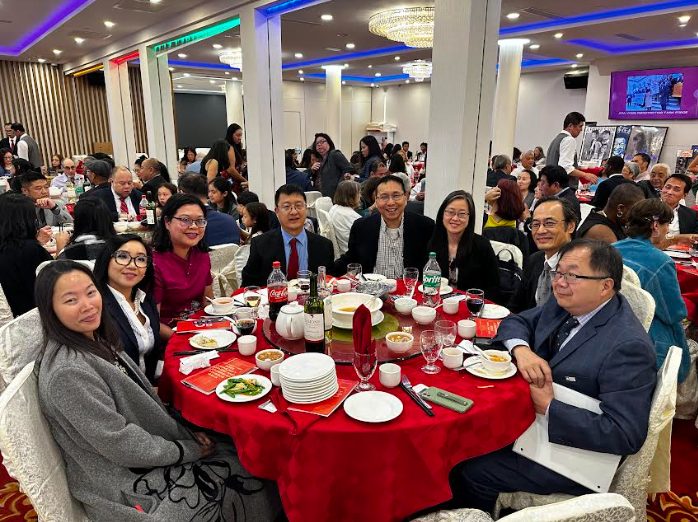 Many members of AABANY's leadership attended the gala to commemorate our accomplishments alongside those of other distinguished community leaders. At AABANY's table were:
Karen Kim, President
Yang Chen, Executive Director
Vince Chang, Former President (and Immediate Past President of the New York County Lawyers Association, its first AAPI President)
Beatrice Leong, Co-Vice President of Programing & Operations
Francis Chin, Director of Technology, Professional Development Committee Co-Chair
Nandar Win Kerr, Professional Development Committee Vice-Chair
May Wong, Pro Bono and Community Service Committee Vice-Chair
Also in attendance were: Yen-Yi Anderson, Solo & Small Firm Practice Committee Co-Chair; Glenn Magpantay, LGBT Committee Co-Chair; Richard In, active member; Tim Wong, former Treasurer.
The Community Service and Leadership Awards Gala at the House of Joy was a remarkable gathering that celebrated not only AABANY's accomplishments, but also the collective strength of our community. AABANY extends our sincere appreciation to our colleagues, supporters, and the AABANY leadership who took part in the celebration. Together, our work reaffirms and reinforces our shared vision of building a brighter, more equitable future for New York's AAPI community.