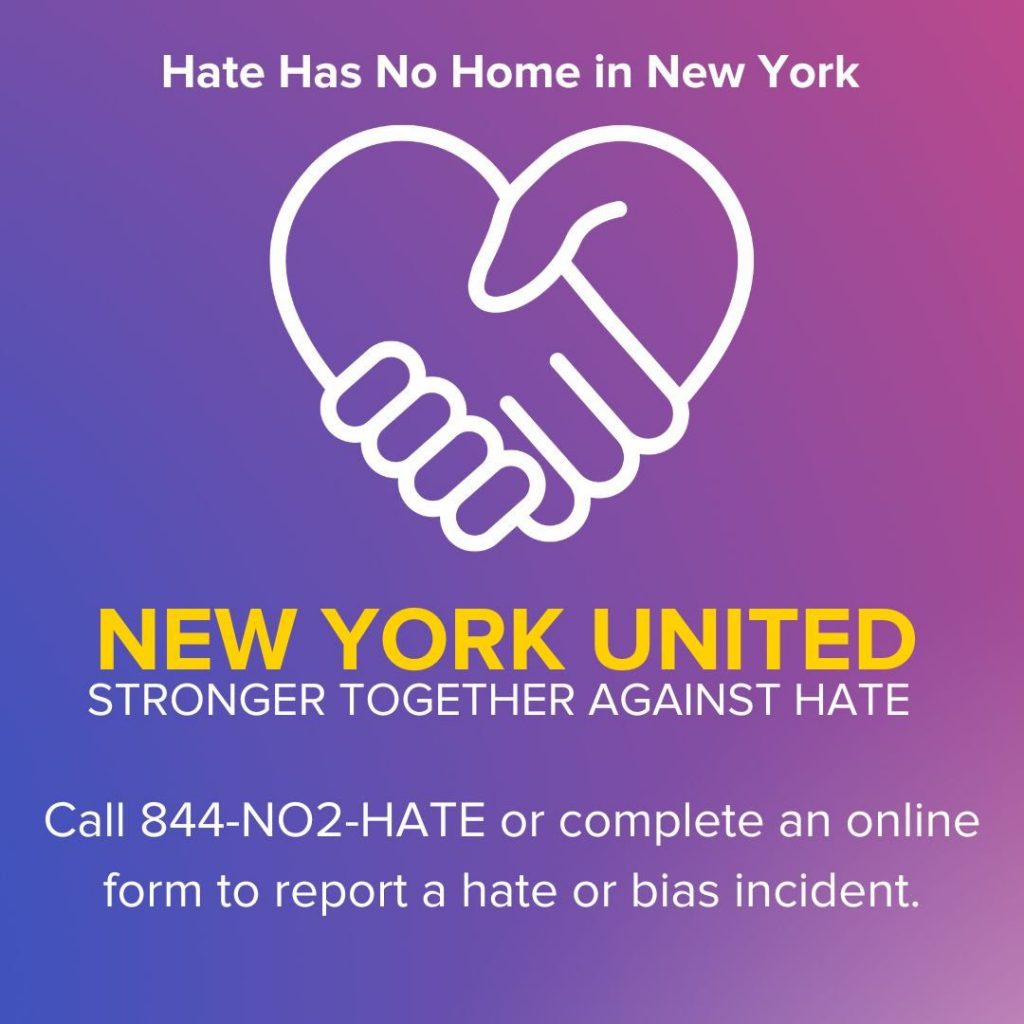 Last week, Governor Kathy Hochul and the New York State Division of Human Rights' (DHR) Hate and Bias Prevention Unit (HBPU) announced the launch of a new phone hotline 844-NO2-HATE and online form to report hate and bias incidents.
HBPU encourages all New Yorkers to contact the Unit if they or someone they know has experienced a hate or bias incident. This reminder comes as Jewish, Muslim, and other communities across New York State face prejudice in the aftermath of the horrific violence in the Middle East.
In addition, HBPU stands ready to offer a wide range of assistance to community members, including support in filing complaints, organizing educational programming, hosting community dialogues, providing conflict resolution, and more.
"The Division of Human Rights will continue to work to ensure New Yorkers can live with dignity, fulfill their potential, and participate fully in the life of the state. Antisemitism and anti-Muslim hate has no place in our communities. It's vital that we address hate here at home, and work with our neighbors and communities to build a better world, filled with love for all," said Commissioner Maria L. Imperial.
Launched by Governor Kathy Hochul in December 2022 and chaired by Lieutenant Governor Antonio Delgado, HBPU has established 10 regional Hate and Bias Prevention Councils across the state. The councils are comprised of a diverse network of stakeholders that include community and faith-based organizations, law enforcement, and other advocacy groups. HBPU also oversees a rapid response initiative, which offers support to communities impacted by hate or bias incidents, and will soon be launching a youth initiative. More information about HBPU can be found at dhr.ny.gov/nohate.