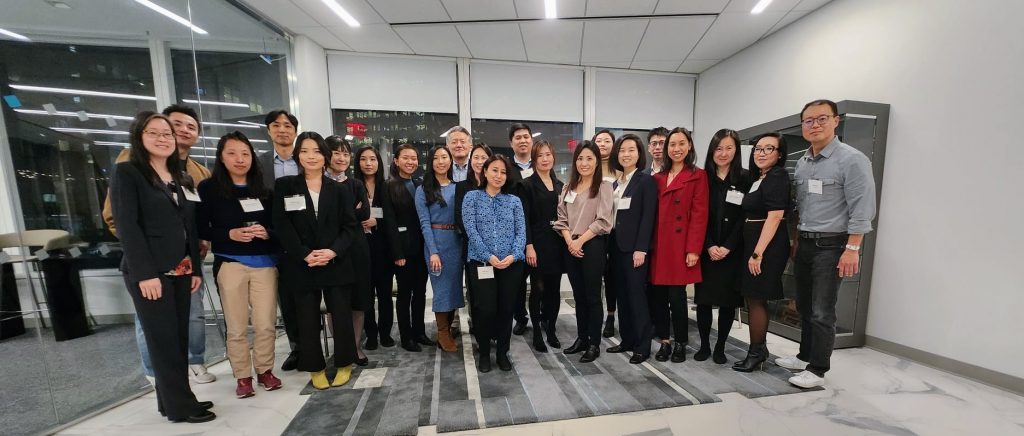 On April 5, 2023, the IP Committee continued its "Dumplings & Discussion" fireside chat series. This time the committee was honored to have Karen Won, Partner at Mintz, Levin, Cohn, Ferris, Glovsky and Popeo, P.C., as the guest. Participants enjoyed pork and chive dumplings, chicken dumplings, Buddha dumplings, and many other items.
Karen was interviewed by the "Dumplings & Discussion" inaugural guest, Andy Yoo (Savvas Learning Company), and discussed her path to becoming a specialist in trademarks including in life sciences trademarks and drug naming matters. Karen shared many interesting facts about how pharmaceuticals are branded. Karen also talked about career development and work-life balance.
After the in-depth discussion and lively Q&A that followed, attendees continued to enjoy more dumplings and discussions with drinks during the networking reception.
Thanks to Fish & Richardson for being such gracious hosts.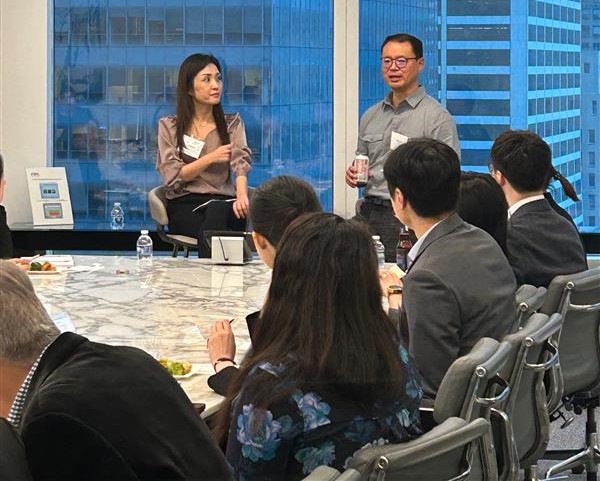 Look out for the next IP Committee event. Click here to learn more about the IP Committee.