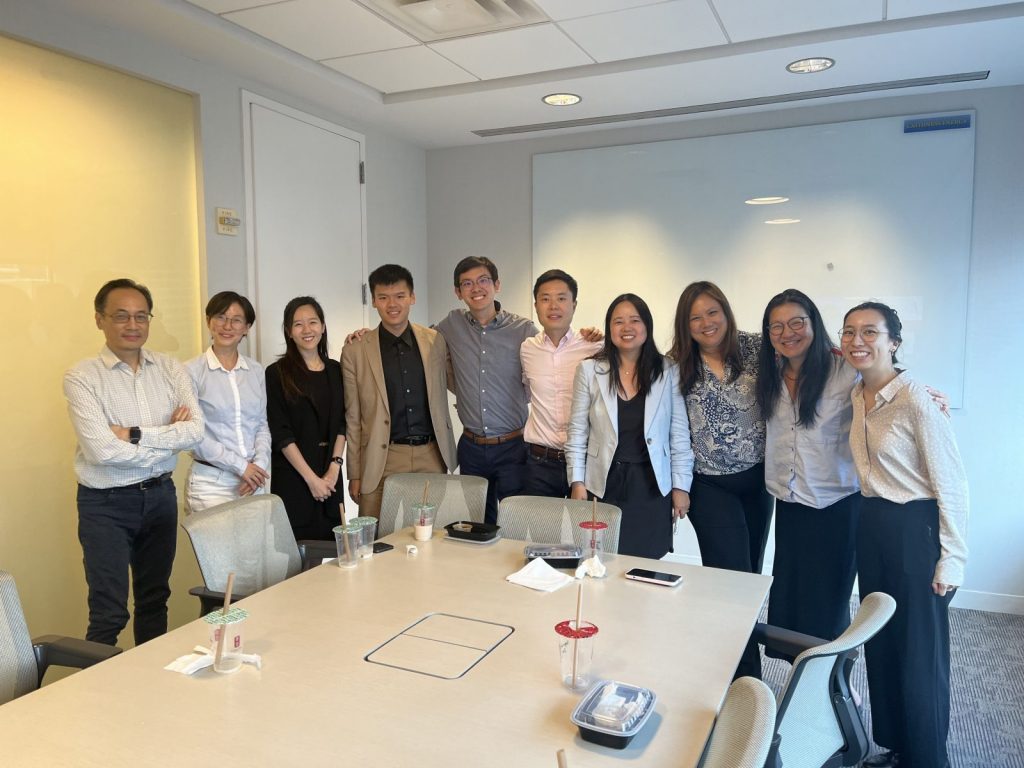 On July 11th, 2023, AABANY's Students Outreach Committee organized a Students Meet Firms event, connecting law students with attorneys from Groombridge, Wu, Baughman & Stone. (Groombridge, Wu) The panelists included Josephine Young, Partner at Groombridge, Wu; Karen King, Partner at Morvillo Abramowitz Grand Iason & Anello PC; Ben Hsu, Associate at Groombridge, Wu; and Chih-Wei Wu, Associate at Groombridge, Wu. Serving as the moderator was Jennifer Wu, Partner at the firm and Co-Chair of AABANY's Women's Committee. The event took place at the Groombridge, Wu office located in New York City and online via Zoom.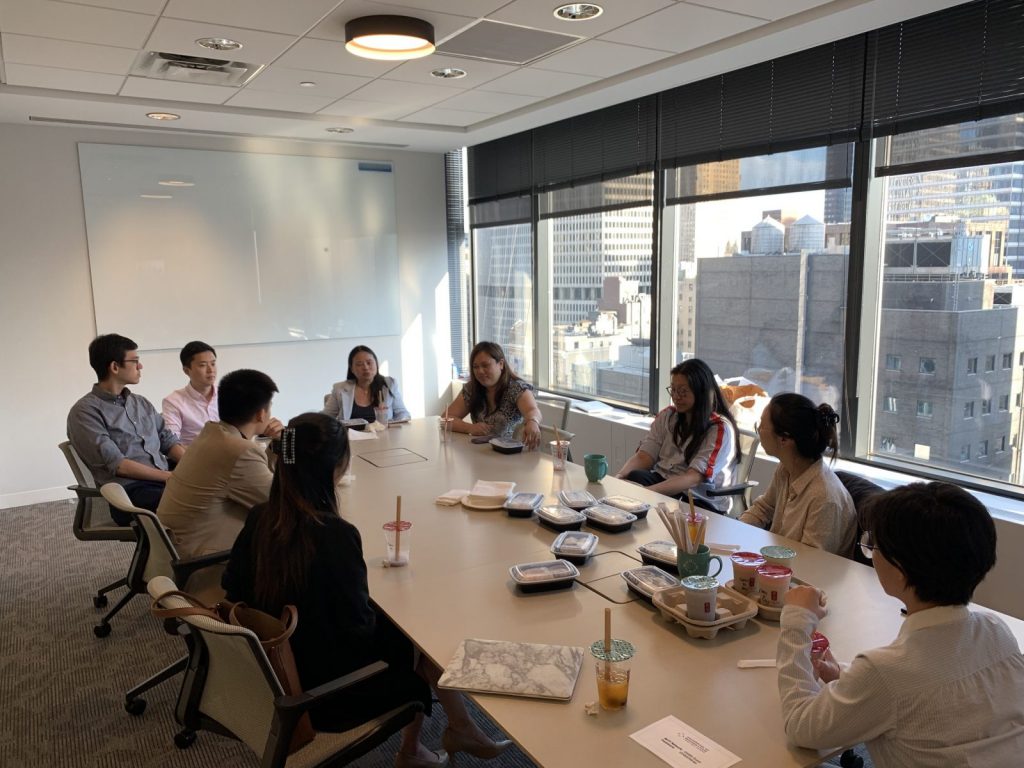 The setting was intimate and informal, with Jennifer fielding questions from attendees, which included sharing personal stories and discussing the significance of being assertive in the legal profession. Jennifer emphasized learning to recognize your own voice and not allow others to walk over you. The conversation also delved into topics such as workplace racism, the advantages and disadvantages of owning a firm versus working for one, the training process, the life of an associate, and the value of learning from mistakes.
One notable piece of advice from Jennifer was to seek out a firm that allows for mistakes and provides opportunities for growth through learning from them. The attendees shared insightful questions, such as when does making mistakes become unacceptable, the experiences of being an Asian American woman while climbing the corporate ladder and making partnership, and the pros and cons of practicing law in a post-COVID world.
Overall, the panel provided comprehensive responses to a range of attendee questions, spanning from the experiences of litigation lawyers to insights into achieving partnership status at a major law firm or running one's own.
Thank you to our speakers for sharing their insights and to the Student Outreach Committee for organizing this wonderful and informative event. To read more about other Students Meet Firms events, including Cleary Gottlieb and Kirkland & Ellis, click on the links to the blog posts. To learn more about the Student Outreach Committee, please click here.