Nearly 50 members of the bar "came out" to celebrate the diversity within the LGBT, Asian American, and South Asian communities with the LGBT Committee of the Asian American Bar Association of New York (AABANY) and host Linklaters LLP. A companion reception is planned for Washington DC hosted by Blank Rome LLP on Nov. 16. RSVP here.
LGBT Asian American and South Asian attorneys in corporate, commercial, government, and public interest practice gathered to build peer-support and expand their network.  David Lat, Founder, Original Jurisdiction and Above the Law, shared welcoming remarks. Thank you for joining us again.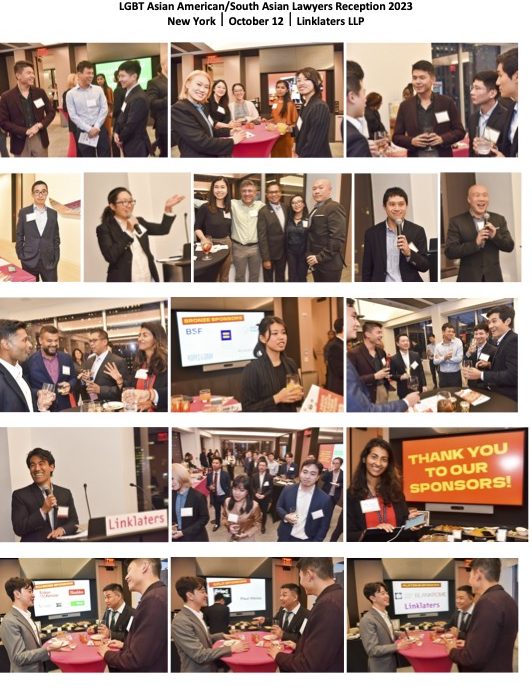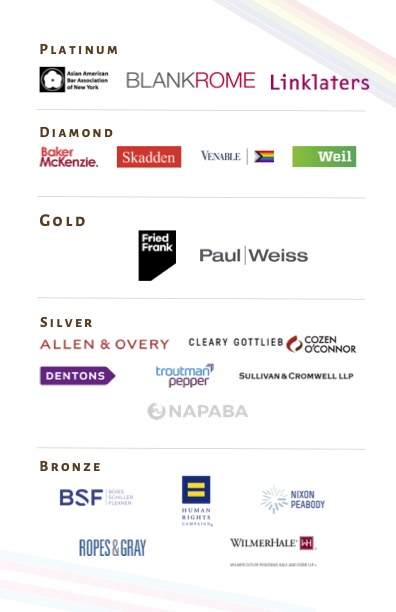 Law firm sponsorships will help "Build Back the LGBTQ+ API community Better!"  in collaboration with the Asian American Federation.  Two years of lockdowns, a year of anti-Asian violence, and a record number of state anti-LGBT bills, have stunted the LGBTQ Asian community's growth. Sponsors will support a series of training workshops for the LGBTQ Asian American community.   Thank you for all your support!