For Immediate Release:
Date: November 30, 2023
Contact: Rahat N. Babar, Deputy Executive Director for Policy
WASHINGTON – On November 29, 2023, the United States Senate confirmed Micah W.J. Smith and, on November 30, 2023, Shanlyn A.S. Park to serve on the U.S. District Court for the District of Hawaii. Mr. Smith was confirmed for a vacancy opening on January 30, 2024, and Judge Park was confirmed for opening on October 9, 2024.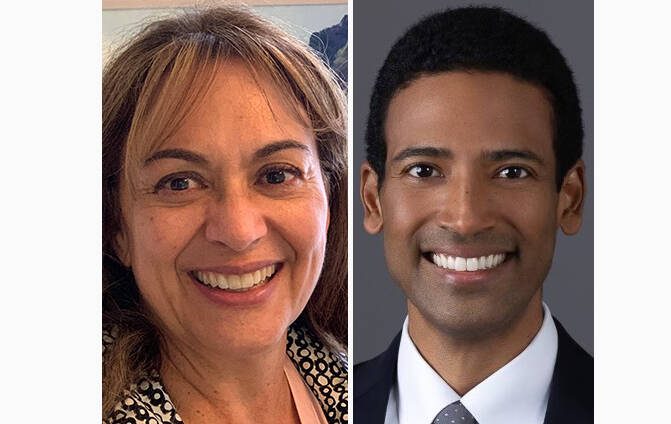 "NAPABA congratulates Micah Smith and Judge Shanlyn Park on their confirmations to the U.S. District Court for the District of Hawaii," said Anna Mercado Clark, President of NAPABA. "Judge Park becomes the first Native Hawaiian woman to serve as an Article III judge, and upon the swearing-in of Mr. Smith next year, it will be the first time in history where all the Article III judges on a U.S. District Court are AANHPI."
"President Biden continues to extend his record of judges from the AANHPI community," said Priya Purandare, Executive Director of NAPABA. "Today, President Biden has appointed 28 AANHPI Article III judges that the U.S. Senate has confirmed. We thank President Biden for nominating Mr. Smith and Judge Park, and Senator Hirono and Senator Schatz for recommending them."
Micah W. J. Smith, a graduate of Kauai High School, is an Assistant United States Attorney, Deputy Chief of the Criminal Division, and Criminal Civil Rights Coordinator in the U.S. Attorney's Office for the District of Hawaii. He has also been the office's Chief of Appeals and Legal Strategy since 2022. Previously, Mr. Smith served as an Assistant U.S. Attorney in the U.S. Attorney's Office for the Southern District of New York from 2012 to 2018. Earlier in his career, he was an associate and counsel at O'Melveny & Myers. Mr. Smith served as a law clerk for Justice David H. Souter on the U.S. Supreme Court and Judge Guido Calabresi on the U.S. Court of Appeals for the Second Circuit. He received his J.D., magna cum laude, from Harvard Law School and his B.A., summa cum laude, from Lock Haven University of Pennsylvania.
Judge Shanlyn Park, a graduate of Sacred Hearts Academy, has been a state court judge on the First Circuit Court on Oʻahu, Hawaiʻi, since 2021. Previously, Judge Park worked from 2017 to 2021 at the Honolulu law firms McCorriston Miller Mukai MacKinnon, L.L.P., and Gallagher Kane Amai & Reyes. From 1997 to 2017, Judge Park served as an assistant federal public defender in the Office of the Federal Public Defender for the District of Hawaiʻi. Prior to her service in that office, Judge Park was in private practice at Hisaka Stone & Goto from 1996 to 1997. She served as a law clerk for Judge Francis I. Yamashita, U.S. Magistrate Judge for the District of Hawaiʻi from 1995 to 1996. Judge Park received her J.D. from the University of Hawaiʻi William S. Richardson School of Law in 1995 and her B.A., cum laude, from Chaminade University of Honolulu in 1991.
###
The National Asian Pacific American Bar Association (NAPABA) represents the interests of over 60,000 Asian Pacific American (APA) legal professionals and nearly 90 national, state, and local APA bar associations. NAPABA is a leader in addressing civil rights issues confronting Asian American, Native Hawaiian, and Pacific Islander communities. Through its national network, NAPABA provides a strong voice for increased diversity of the federal and state judiciaries, advocates for equal opportunity in the workplace, works to eliminate hate crimes and anti-immigrant sentiment, and promotes the professional development of people of all backgrounds in the legal profession.