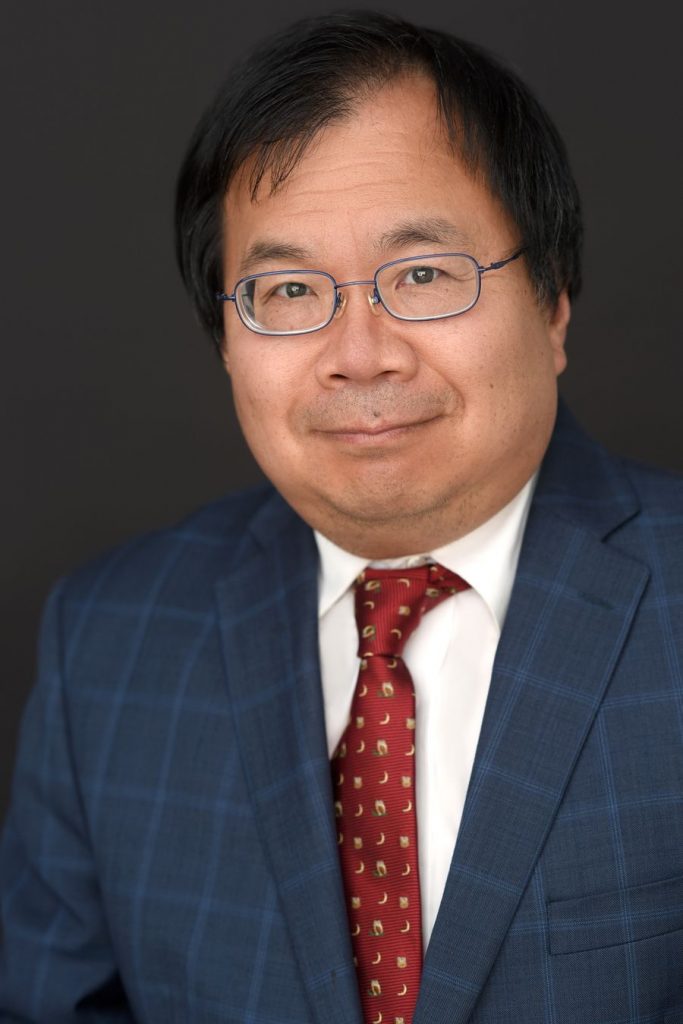 Vincent T. Chang, active member of AABANY since 2000 and former AABANY President in 2007, was inducted as the first Asian American and Pacific Islander (AAPI) President of the New York County Lawyers' Association (NYCLA) on May 28, 2021. In his new role, Vince is prepared to lead NYCLA in supporting diverse communities, reaching out to more young attorneys and law students, and closing the justice gap to serve those in the community who are most in need.
Since high school, Vince gravitated towards pursuing a career in the legal profession. Involved in both his high school and college debate teams, Vince found overlapping aspects between debate and law. In presenting an argument, he noticed both involve research, assembly of evidence, and oral presentation. After graduating cum laude from Harvard Law School, he clerked for the Honorable Robert Krupansky of the U.S. Court of Appeals for the Sixth Circuit before joining Davis Polk & Wardwell LLP in 1989. Being familiar with litigation from his experience in debate and serving as a judicial clerk in a Federal appellate court, Vince chose to practice in litigation. Currently, Vince is a Litigation Partner at Wollmuth Maher & Deutsch LLP in New York specializing in complex commercial litigation matters in the financial industry, including investment banking, hedge funds, and mortgage backed securities.
Outside of his work at the law firm, Vince is an active member of numerous bar associations and organizations, and has served and continues to serve in various leadership positions. To name a few, Vince previously served on the New York State Bar Association Committee of Bar Leaders, on the Board of Directors at Legal Services NYC, and is currently the Vice President of the Asian American Law Fund of New York. Although he might be affectionately called a "Bar Junkie," Vince did not participate in bar association work until later on in his career.
The first bar association Vince joined was AABANY, and he appreciated both the social and intellectual aspects of the association. He enjoyed the opportunity to learn about different areas of law while also being able to network and meet prominent lawyers. One of his fondest memories of serving as President of AABANY in 2007 was hosting the Annual Dinner because it was a rare event for 500 to 600 AAPI lawyers, including General Counsels and Judges, to all gather in the same room in New York City. This was especially significant because at the time there were at most 400 members in AABANY compared to the 1,500 members AABANY has now.
At AABANY, Vince also played a prominent role in organizing the AABANY Trial Reenactments. With a goal to educate lawyers and the public about the notable trials and cases in U.S. history involving AAPIs, Vince assisted Judge Denny Chin and Kathy Hirata Chin to develop scripts for the productions. Since 2007, Vince has starred as a cast member in numerous reenactments at the annual NAPABA conventions and at other events. He most recently played Fred Korematsu in the "Fred Korematsu and His Fight For Justice" reenactment in November 2019 at the NAPABA convention.
Today, Vince is the first AAPI President of NYCLA, which was the first bar association to admit women and lawyers of color into its membership. He views his role as both an honor and a serious responsibility—an honor because past presidents include esteemed individuals and a responsibility because of his duty to represent AAPIs and serve as a role model. At a time when diversity, equity, and inclusion are at the forefront of many bar associations' and law firms' missions, NYCLA plans to be more interactive with young lawyers, especially diverse attorneys, by reaching out to law schools, affinity bar groups, and law firms. Vince also plans for NYCLA to remain relevant on public policy issues and respond to them in a timely manner. He hopes that "taking positions that affect diverse communities will make them notice and realize NYCLA is on their side."
A common theme of Vince's work is the pursuit of justice to not only improve the legal profession, but to also improve the quality of legal representation for individuals in the community. He has served on the American Bar Association's Standing Committee on the Federal Judiciary to review federal judicial nominees; sat on a NYCLA panel at a public hearing to address the impact of budget cuts on the Judiciary; served on the Disciplinary Committee for the First Department to prosecute disciplinary complaints against lawyers in Manhattan; and worked on other initiatives to minimize the justice gap. Vince plans to continue working on this at NYCLA as "access to justice is a hallmark of what bar associations and NYCLA are aiming for." One program NYCLA has planned is to support attorneys who represent indigent persons through the Assigned Counsel Plan (18b). Under the proposed program, by increasing the rate at which assigned counsel are paid, there will hopefully be an increase of lawyers interested in doing 18b work, which will further decrease the access-to-justice gap. NYCLA also hopes to revive their Special Masters Program to provide an opportunity for young attorneys to gain experience working with the court system, and to close the gap between court workload and staff gap. At NYCLA's AAPI Heritage Month Celebration on June 2nd, Vince vowed to continue to uphold NYCLA's focus on sustaining the rule of law including the importance of practicing diversity, equity and inclusion in furtherance of fairness and justice for all.
Please join AABANY in congratulating Vince on becoming the first AAPI President of NYCLA and for doing all the work he does to support communities. We wish Vince great success in his vital new role as NYCLA President! To learn more about NYCLA, visit its website at https://www.nycla.org/. AABANY members who join NYCLA for the first time are eligible to receive 50% off their annual dues the first year and 25% off the second year. For more details, click here.