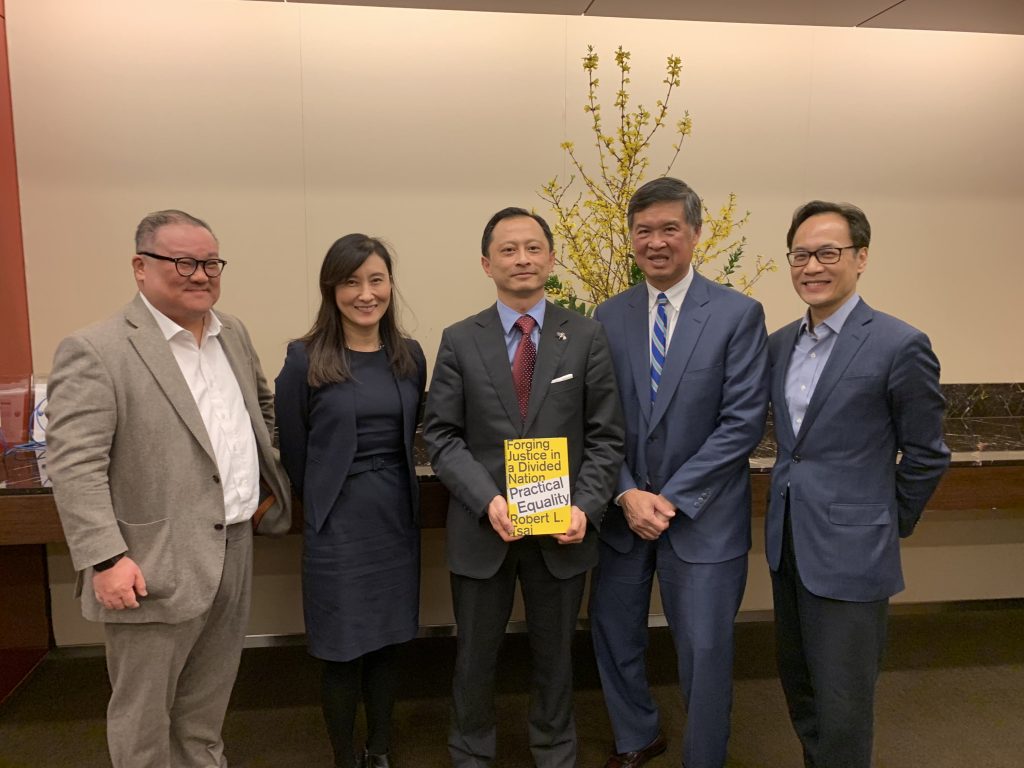 On March 11, AABANY co-sponsored a book release of Robert Tsai's new book, Practical Equality. The event was held at Seyfarth Shaw LLP, and was also co-sponsored by UCLA Alumni New York Tri-State Network and Association of Asian American Yale Alumni.
Robert L. Tsai is a professor of law at American University. He is the author of Practical Equality and America's Forgotten Constitutions and his essays have appeared in Boston Globe, Washington Post, Los Angeles Review of Books, Politico, Boston Review, and Slate.
Professor Tsai's new book discusses a practical approach towards fighting for equality through the lens of legal ideas. It proposes that arguments not directly relevant to equality may achieve the goals of equality. It offers an alternative and more practical approach to the fight for justice.
The event mainly featured a panel discussion of the book. We were honored to have on the panel Hon. Denny Chin, Judge of the United States Court of Appeals for the Second Circuit, Suzanne Kim, Professor of Law at Rutgers Law School and Judge Denny Chin Scholar, and Professor Robert Tsai, the book's author. The panel discussion featured many subjects, including Judge Chin and Prof. Kim's thoughts on the book, people of colors' historic struggles for justice, and contemporary political issues. The panel ended with a Q&A session, during which the audience engaged the panelists with questions raised by the panel discussion and the issues addressed in the book. Afterwards, the audience got to mingle among each other and with Professor Tsai, who also signed copies of the book which were made available for sale.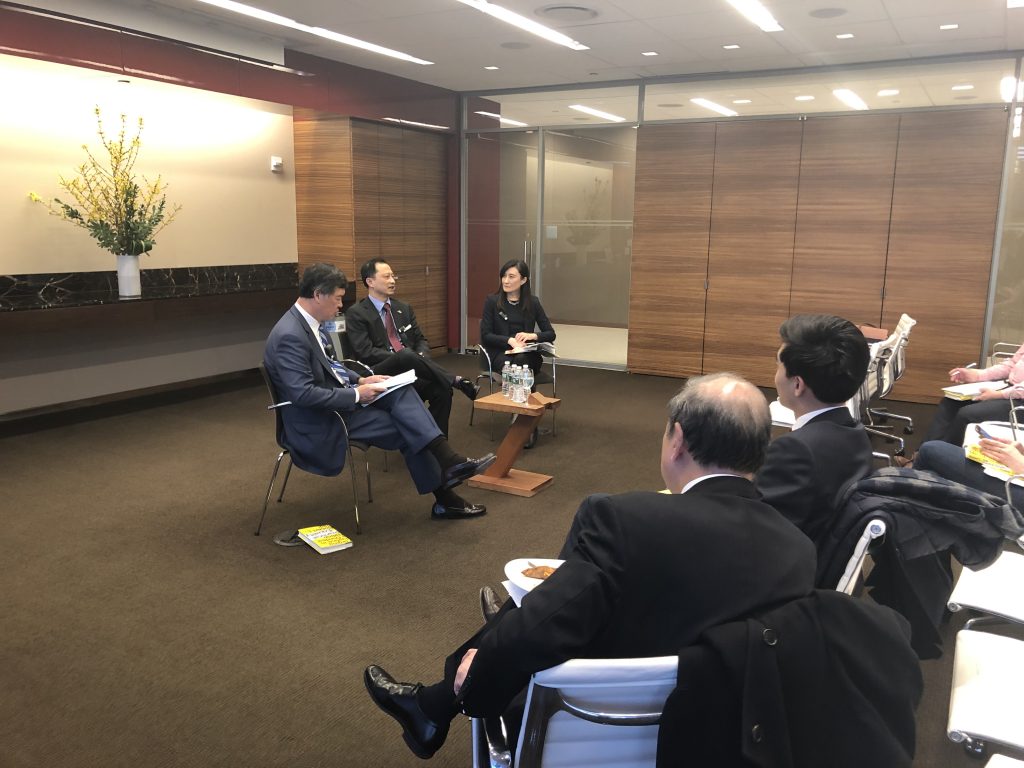 AABANY would like to congratulate Professor Tsai on the release of his new book. We thank Judge Chin, Professor Tsai, and Professor Kim for participating in the event. We thank Chris Kwok, Chair of the Issues Committee, for organizing the event. We also thank Seyfarth Shaw LLP for hosting the event at their office, and UCLA Alumni New York Tri-State Network and Association of Asian American Yale Alumni for co-sponsoring the event.