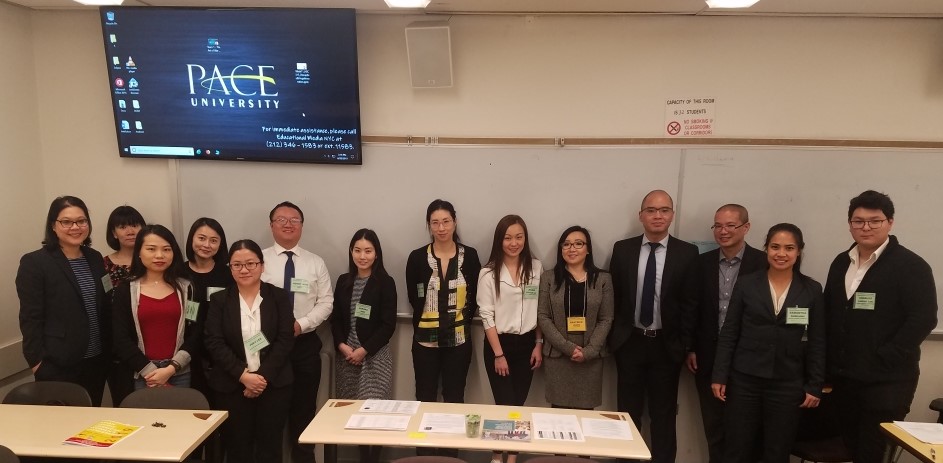 On Sunday, April 28, AABANY co-sponsored the annual Asian Pacific American Women's Conference at Pace University. Hosted by the Organization of Chinese Advocates and Families with Children from China, the Conference was a full day of fruitful panel discussions that revolved around the sociopolitical issues that affect the Asian Pacific American woman–from #MeToo to mental health. As part of the conference, AABANY hosted a pro bono clinic and the following members gave community presentations on their areas of practice:
Tsui H. Yee (Law Offices of Tsui H. Yee P.C.): Immigration Law
Karen Kithan Yau (Kakalec Law PLLC): Protection from Wage Theft and Employment Discrimination
Beatrice Leong (Parmet and Zhou LLC): Family Law
Samantha Sumilang (Lazarus, Karp & Kalamotousakis LLP): Landlord-Tenant Law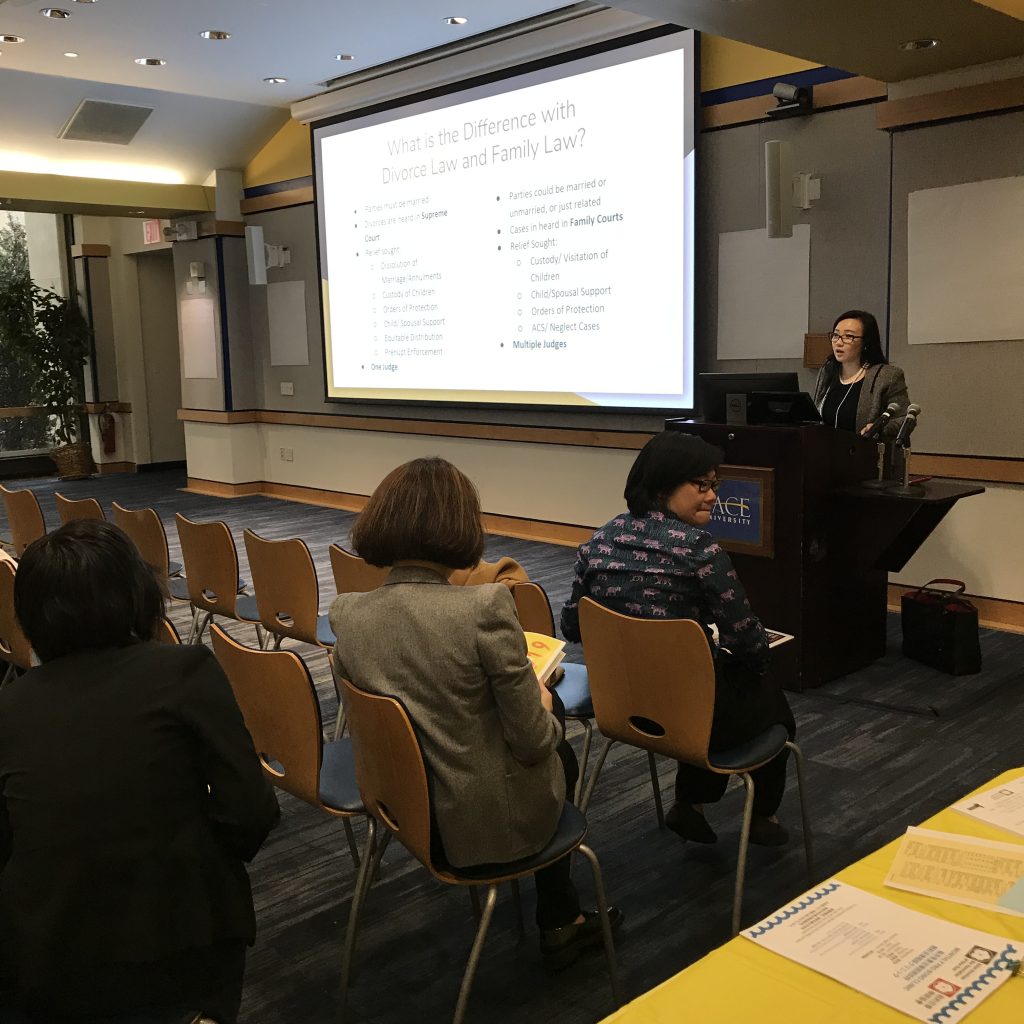 AABANY also had the opportunity to table at the resource fair and spread awareness about our monthly pro bono clinic. Thank you to everyone who stopped by and said hello!

Thank you to all of the APA Women's Conference Pro Bono Clinic volunteers! 24 volunteers in total showed up and provided valuable pro bono assistance.
Lawyers:
Kelly Diep
Kathy Yung
Angela Wu
Grace Pyun
May Wong
Dianna Lee
Elyssa Kates
Samantha Sumilang
Beatrice Leong
Cindy Mayumi Iijima
Nelson Mar
Gloria Tsui-Yip
Tsui Yee
Interpreters:
Henry Man
Justina Chen
Haruka Mori
Charles Tan
Carteneil Cheung
Alicia Chan
Special thanks to Pro Bono Committee Co-Chairs Karen Kithan Yau, Pauline Yeung-Ha, Judy Lee, Asako Aiba, Vice-Chairs Kwok Kei Ng and Jessie Zhixian Liu for their leadership!
If you are interested in volunteering at future Pro Bono Clinics, please contact Asako Aiba at asako.aiba@aabany.org. AABANY's Monthly Pro Bono Clinic occurs every second Wednesday from 6:30 to 8:30 PM in the Community Room at 33 Bowery Street .