On Wednesday, June 12, the Network of Bar Leaders held its Presidents' Dinner, a gathering to honor the Presidents of the Network of Bar Leaders' member bar associations. The dinner was held at the Golden Unicorn in Chinatown, and AABANY was proud to be a Gold Sponsor at the event.
The program kicked off with opening remarks from New York State Attorney General Letitia James. Then, Hon. George B. Daniels, United States District Judge for the Southern District of New York, was honored, followed by his presentation of a keynote speech. As a multi-course banquet was served, some thirty-five Presidents from the Network of Bar Leaders' member associations lined up to be presented with the President's Awards by Hon. Jeffrey K. Oing, Justice of the Supreme Court, Appellate Division, First Department.
AABANY congratulates its President Brian Song and all the Network of Bar Leaders' member association Presidents who were honored and recognized at the Presidents' Dinner. Many AABANY Board Officers and Directors and Committee Chairs were in attendance to celebrate with Brian Song and other bar association Presidents and leaders in attendance.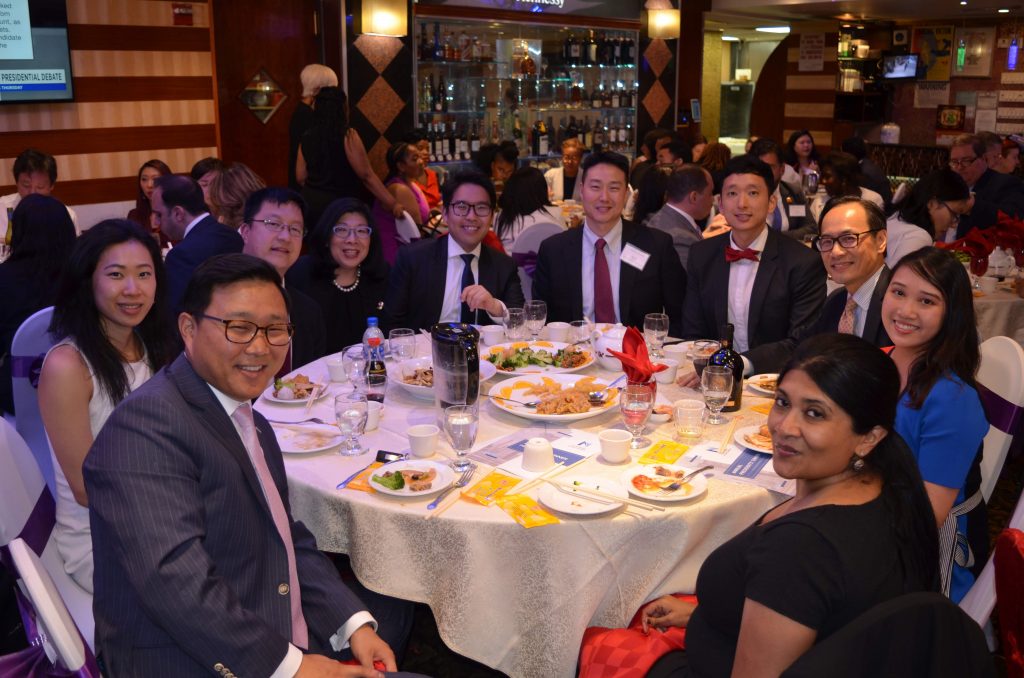 We also congratulate Network of Bar Leaders President Bridgette Ahn on this highly successful event. To learn more about the Network of Bar Leaders, visit https://www.networkofbarleaders.org/ . For more photos from the event, see the Network of Bar Leaders' album at https://photos.app.goo.gl/xyoR66SUX78UEDTL9